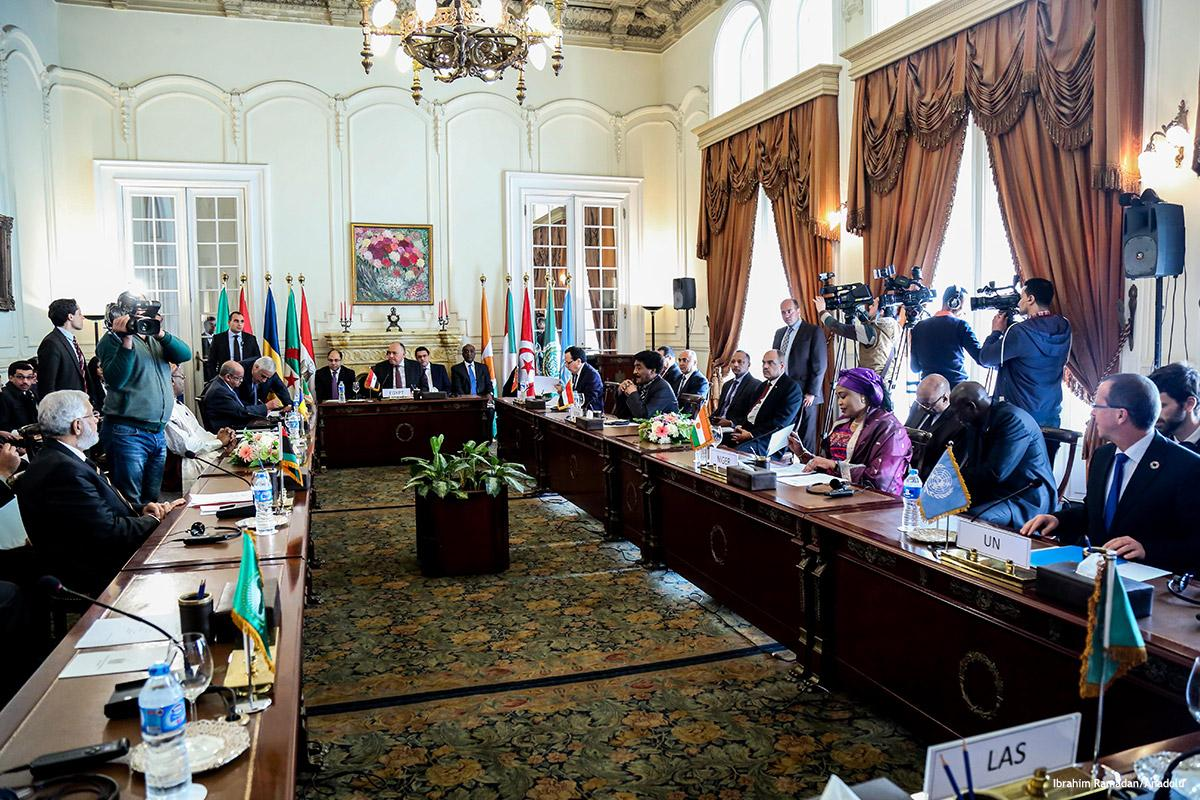 One major factor that would determine crude oil production level, as well as dictate upstream investment and the continued relevance of Libya among the comity of oil producing countries under the umbrella called OPEC is how fast and soon the warring factions would be able to come together and eat on the same table.
Libya's oil production increased steeply from August 2016's low point of below 300,000 barrels per day (b/d) to around 850,000 b/d at the moment, exceeding the 1 million b/d barrier in July. By Wood Mackenzie estimation, Libya may now be reaching its near-term production limits and future growth is likely to be gradual.
Effective export capacity according to Woods would be constrained by damage to the key ports of As Sidrah and Ras Lanuf limiting production to a maximum of 1.25 million b/d, National Oil Corporation's (NOC) once announced 2017 year-end target. But reaching this would be quite an achievement, giving ongoing challenges, including international oil companies' reluctance to recommit capital and expertise, a national oil company starved of funding and, not least, the propensity for violence to flare up and armed groups to hinder oil output.
International oil companies, says the analysts, have taken differing stances to the country's upstream sector as political agreement still some way off. The North American players, Woods believe, have continued to view Libya with so much trepidation, some seeking to mitigate their exposure by divesting. But for many also, like the European companies, the risks are manageable, a gradual re-entry therefore into familiar projects without committing capital makes sense.
OPEC had already ruled that Libya remained exempt from any production cap: a tacit acknowledgement of the upside limitations to the country's production recovery. Hoping that it would be well into next decade before production was restored to pre-war levels. Maintaining stable output of 1 million b/d and realizing incremental gains in the interim could be considered a success and may help avert a deepening of the country's crisis. The possibility of longer-term political normalization and a reduction in conflict would depend on the country's ability to maintain oil production.
In August 2016, blockades of key export terminals and pipelines saw production fall below 300,000 barrels per day (b/d) but output rebounded, giving credit to NOC and its boss, Mustafa Sanalla. The company has been integral to the country's production recovery, a source said, resisting demands by militia and tribes and methodically calling out how much "spoilers" have cost the country. Even the campaigns to keep oil flowing went down according to Energy Window International sources, shortening the length of disruptions, and attempts by the eastern House of Representatives administration to market crude independently also receded. The National Oil Company sources believe is one of the last functioning institutions of the state, able to act independently of Libya's competing administrations with the goal of depoliticizing oil restoring output.
Other factors that triggered production growth sources said, included repairs to infrastructure damaged by insurgents, field restarts and blockades on major pipelines being lifted.