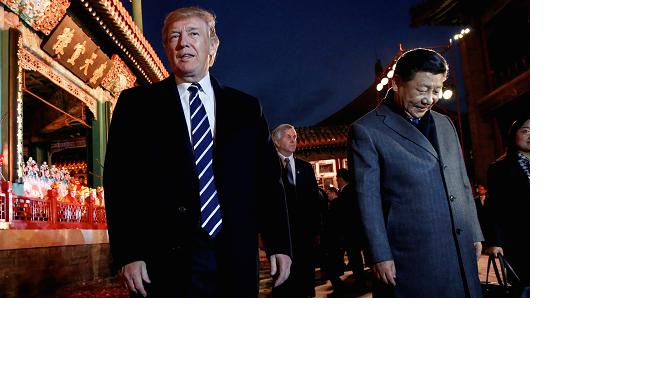 Chinese leadership over the years, especially since the dawn of the 19th century have been known to taking cautious steps and careful decisions when it comes to issues of international politics and business. The maneuvers that characterized the energy security campaign they entered into with India that began a couple of years ago would have been better seen than told.
Now the Trump administration, says Wood Mackenzie analysts, has been championing US energy exports as its preferred instrument for narrowing its trade deficit in the wake of the US shale boom. They believe that since this year a combination of rising export capacity in the US, LNG import demand growth in China, and political cheerleading has underpinned an uptick in LNG exports to China, via third party, spot trades, an action plan agreed by both leaders in May 2017 to see Chinese entities buy US gas and enter into long-term supply deals with American operators. Signaling according to Woods, the two leaders' mutual support for increasing bilateral LNG trade, even though, Woods say, the Chinese importer was yet to commit to long-term supply directly from US projects.
The economics of US supplies to China says Woods, may be challenging and Chinese LNG buyers might find cheaper deals elsewhere. Making a commitment to US LNG, to this team of analysts, means exposure to US gas prices, which may not, according to them, be that attractive to buyers in China. Liquefaction and shipping from the US to China they maintained involve large fixed costs. So the US LNG developers, in their understanding also have to compete with the threat of lower cost expansions in Qatar and Australia, the current LNG export giants. However, the deep and liquid nature of the US gas market means that LNG developers can offer more volume flexibility than is typical. Moreover, US supply deals have been sold without destination restriction, allowing buyers to sell-on their purchases when and where the economics makes sense. These benefits could be attractive to Chinese players seeking to grow their global LNG position.
It's Wood Mackenzie's believe that China is aiming to maintain a well-diversified portfolio of gas suppliers and US imports could help ensure that Beijing does not become too dependent on any one state. And US supplies according to Wood could help reduce China's reliance on gas imports that transit strategic chokepoints, most notably the Strait of Hormuz and the Strait of Malacca. Verisk Maplecroft's Government Stability – Projections Index, shows that nine of China's thirteen largest import partners are categorized as either high or medium risk. Meanwhile, the US is considered low risk and outscores China's other gas suppliers in the index, suggesting that there is less potential for political instability to impact gas production or supply over the long term.
It is trite knowledge that demand for LNG in China is growing. Wood estimate that demand could reach 330 bcm by 2020, up from 206 bcm in 2016, as government aims to increase the role of natural gas within the country's energy mix from 6% in 2016 to 8-10% by 2020, a policy objective driven by Beijing's attempt to shift towards a greener economy that is fuelled by a cleaner energy mix. Wood analysts were also saying that China's rapidly growing demand would be met by a combination of domestic supply, pipeline imports and LNG, estimating that LNG will capture a third of China's gas demand growth out to 2025.