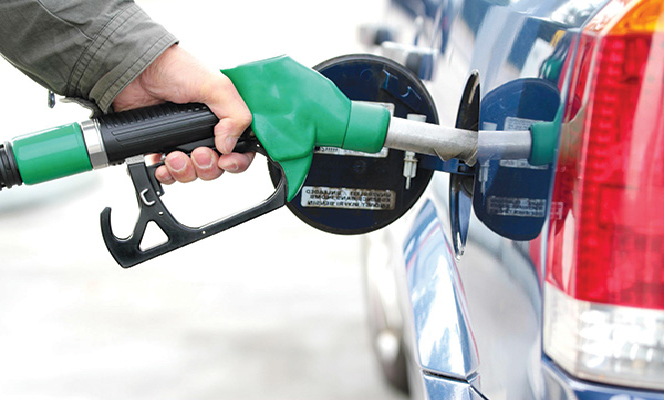 India has introduced what it called, according to Wood Mackenzie, "Goods and Services Tax", GST thereby lifting the country's oil demand this year.
While crude oil, natural gas, diesel and gasoline are exempted for now from the GST plan, diesel and gasoline demand will however be indirectly affected, as Wood Mackenzie team said, by the impact of GST on vehicle prices and sales, especially in the logistics sector.
In the third quarter this year, passenger car and utility vehicle sales rose 9% and 27% year-on-year, respectively, compared with average quarterly growth of 2% and 18% over the past five years. Consequently, gasoline demand grew 9% in Q3 2017. The strong growth was also supported by increased agricultural output leading to higher rural disposable income and discounts offered during the festive season (Diwali). All the while, India's expanding middle class and growing car ownership have also been pushing gasoline demand in the short term.
A broader picture according to Wood showed that demonetization which was introduced late last year dampened India's gasoline demand growth in Q1 2017 at 3% year-on-year, said to be the slowest in the past decade. Forecasting that growth will recover in Q1 2018 at around 9%, adding that in the overall gasoline demand looks positive in 2018, projected to increase to 670,000 b/d, a 7% increase compared to 2017 levels.
The report also revealed that the new tax regime hasn't been so kind to hybrid cars. Stating that contrary to India's push towards cleaner transportation, the GST has led to an increase in hybrid car prices by over 13% which also affected sales. Toyota, one of the largest manufacturers of hybrid cars in India for instance, halted the production of its Camry Hybrid after sales plummeted by over 73% year-on-year in Q3 2017.
The report equally added that the tax on pure electric vehicles has reduced by around 9% under the GST regime, said to be the greatest tax cut among all car and fuel types. This is on top of cash incentives that buyers receive on EV purchases under India's Faster Adoption and Manufacturing of Hybrid and Electric Vehicles scheme. This also clearly indicates, says the report, the government's intent to promote EVs as a cleaner solution than hybrids. Adding however that EV sales are unlikely to increase in the short term given the limited variety of models available and other challenges related to range and charging infrastructure.
Diesel car sales dropped from 47% of total car sales in 2012-13 to 23% in 2016-17. Increased focus on on-road diesel emissions, the reduced price gap between gasoline and diesel fuel, and constraints on the use of older diesel cars in major cities are some of the factors that can be attributed to this trend. A 2% higher cess on small diesel cars compared with small gasoline cars partly indicates the government's intention to keep the former off the roads.
In 2016, diesel demand in the road transport sector was around 1.09 million b/d, with the road freight sector contributing more than 86%.
The report further indicates that the Indian government plans to invest around US$31 billion to build multi-modal logistics parks across the country. As logistics operators consolidate their warehouse infrastructure and operations, goods will be moved longer distances across states leading to greater demand for high-tonnage, long-haul trucks. This is likely to increase diesel demand in the freight sector in the long term.
Diesel demand in India is estimated to surge by 40,000 b/d in Q4 2017, projecting diesel demand to grow by 60,000 b/d in 2018, 50% higher than 2017 levels in the short term
The report points out that the GST will boost gasoline demand in the short to medium term, as more conventional passenger cars and utility vehicles are sold – much to the detriment of hybrids. It was also the opinion of the analysts that since the incremental tax on GST is only applicable for five years, it's expected car prices would fall further, lending support to gasoline demand in the long term. Consequently, the tax gap between conventional cars and EVs will narrow in the same period. And as India pushes towards a wider EV adoption policy, there's also anticipation that EV manufacturers will face greater cost rivalry from the current players.
Wood Mackenzie also forecast a boost to freight diesel in the short to long term thanks to the removal of bureaucratic obstacles when trucking between states. As the aftermath of demonetization diminishes, businesses adapt to the GST and diesel car sales sink further, it will be the freight sector that will drive growth in diesel demand.
"While we cannot rule out the inclusion of crude and petroleum products in the GST ambit in the future, it will be a huge challenge given the state governments currently receive substantial revenues from petroleum product sales", the Wood team said.