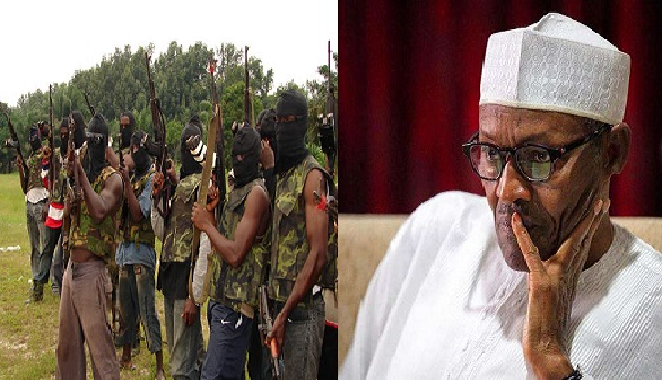 Restructuring the security apparatus, and giving the right definition to intelligence gathering especially as it should be within and around the oil and gas producing Niger Delta region of Nigeria is critical particularly now that the country is expected to raise and sustain oil production to meet domestic and economic challenges, as well as return to the Organization of Petroleum Exporting Countries, OPEC for the discharge of her own production obligations.
In a chart with Energy Window International, the publisher and oil and gas analyst Toyin Akinosho stated that militancy may pose a big risk to achieving the country's production ambition in 2018 if policing was not defined in its proper context.
"I wouldn't know whether to say that the Nigerian State is incapable of policing…, people pretending to be securing when they are not securing, and too many people being bribed…, this is not policing."
"And what's policing…, policing is intelligence gathering, stopping something before it happens…, it's not about carrying a whole army pretending you are doing something when you are not doing anything…, infact it's about restructuring the security system. Nigeria does not need armed men in the Niger Delta to know they are working", Toyin stressed.
"…Besides, the Nigerian federation has the money to pay security agencies so that they do not sell their allegiance or conscience to another authority or group", he noted.
It would be recalled that at the last OPEC meeting in Vienna, both OPEC and non-OPEC members spoke with one voice to sustain the production cut through to 2018 with tentative timeline set for June.
Speaking after the meeting, Ann-Louise Hittle said: ""OPEC and non-OPEC come through with a smooth rollover through 2018 and a potential escape clause set for their June meeting.
The stakes were high for OPEC. Despite the success in cutting output and follow-on price recovery, if the agreement had ended in March 2018, our forecast shows there would have been very large 2.4 million barrels per day (b/d) year-on-year increase in total world oil supply for 2018. That would have led to a persistent oversupply for every quarter of 2018", Ms. Hittle of Wood Mackenzie was reported to have said.
Woods expects that with the rollover in place and the same level of adherence through 2018, a 1.8 million b/d year-on-year gain in world oil supply was guaranteed. Adding that with the extension, the supply and demand balance will tighten in H2 2018 to help lift prices in the second half of the year, expecting a pullback in H1 2018 because of resumption of oversupply in the first two quarters.
"The June review allows OPEC and non-OPEC to reconsider production cuts," Ms Hittle said. "A mid-2018 review could be warranted due to several uncertainties that could shift the fundamentals for 2018. These include political risk to oil supply, level of recovery from Libya and Nigeria, and rate of growth in US oil production during 2018.  Another is world oil demand growth. If it is stronger than expected, it would cause the oversupply we expect in H1 2018 to shrink.
"Our forecast is based on oil demand growth this year of 1.2 million b/d in 2017 and 1.4 million b/d in 2018 but a colder than expected winter, for example, could lift Q1 2018 demand higher than projected and tighten the market", she stated.