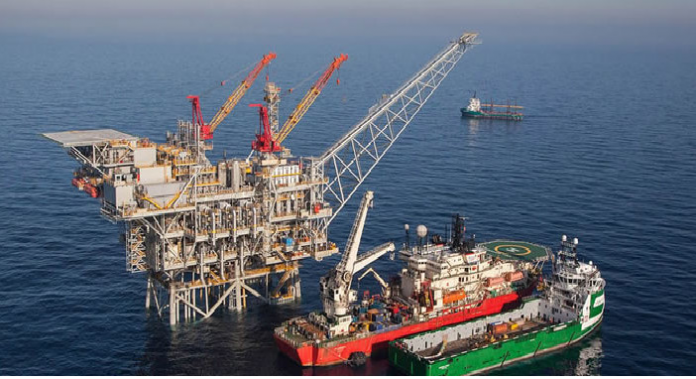 "It is not compulsory that a child whose father was a minister will definitely become a minister, it obviously does not follow." This was the view of an oil and gas expert, and publisher of a continental oil and gas magazine – Africa Oil + Gas Report Toyin Akinosho as he explains how East Africa is gradually losing its liquefied natural gas, LNG markets to the United States and a host of other LNG producers.
Speaking to Energy Window International in Lagos, the oil and gas consultant maintained that East Africa was already stranded in the scheme of things as far as LNG development is concerned. Adding that for almost ten years the government's intention to explore this massive gas deposit was made known, not even a single Final Investment Decisions, FIDs had been taken.
"I quite agree that East Africa is a hotspot like Willy Olsen said, exploration hotspot with a lot of hydrocarbons I will say, but it's not about being a hotspot, it's about taking the products to the market. This is what an investor is interesting in, how clear is the coast and what the level of government's readiness is."
"Note that there's always a difference between what the subsurface says and what the above surface also says…, the above surface which includes infrastructure, community issues, government policy, fiscal incentives…these issues of course can be huge stumbling blocks for investment…, and this is the point at which East Africa's gas development dreams stand at the moment", he said.
"The United States is already taking over all the markets in Asia – China, Japan, India – you can name them – these are basically ready-made markets for East Africa – Mozambique, Tanzania, Kenya even Uganda – but they are nowhere to be found because there's absolutely nothing to show that they are ready to explore this huge gas resource", he stated.
Apparently bringing to question reports by international news agencies that Mozambique was expected to overtake countries like Nigeria and Algeria, and may likely become the second largest exporter of LNG in Sub-Sahara Africa in 2025.
It would also be recalled that the London listed juniors – Seplat Petroleum and Ophir Energy, both of which declared the end of the first half of 2017 as proposed dates for final investment decisions on their respective gas monetization projects apparently missed that timeline, both now saying that First Quarter of 2018 was more likely. Both equally put up their excuses. And both projects, even though in two different countries, are located in the gas prolific eastern part of the Niger Delta basin, (Africa Oil + Gas Report).
Other major projects whose final investment decisions could be expected early 2018 according Toyin include the $13.5 billion Greenfield Zabazaba Deepwater project, located in OPL 245 in the eastern portion of the Niger Delta with water depth of between 1, 200 to 2, 400 meters and operated by Shell and Agip with federal government as a stakeholder, as well as the Bonga Southwest among others.
For the Economist Magazine, Nigeria has not done well in terms of investment in oil and gas exploration in the recent years, especially in the deepwater mainly because of, according to the magazine uncertainties over the investment framework on ground and what it also referred to as "easier opportunities on offer" elsewhere, like in the US shale where it said the required upfront financing was lower and easier to obtain and returns more rapid.
It said that with the exception of Total's Egina ultra-deepwater project which is targeting additional 200, 000 barrels daily and start-up date set for 2018, the country's investment framework has ultimately brought deepwater exploration in Nigeria to a virtual halt, with maintenance of output largely dependent on eking out more from existing fields.
Arguing this position an industry analyst with a broad knowledge of the industry has this to say: "Don't forget there's always a hankering for more so-called incentives", talking about the investors, "but between me and you there's enough incentives already on ground. They will always want more" he said.
"Multinationals have already taken much more in deepwater. I also agree NNPC's way of doing things must be curtailed, but as long as it's about deepwater, the government must clock back some of the opportunities they have given them far back, which they seem to be wrestling with now; they have taken a lot already", he maintained.