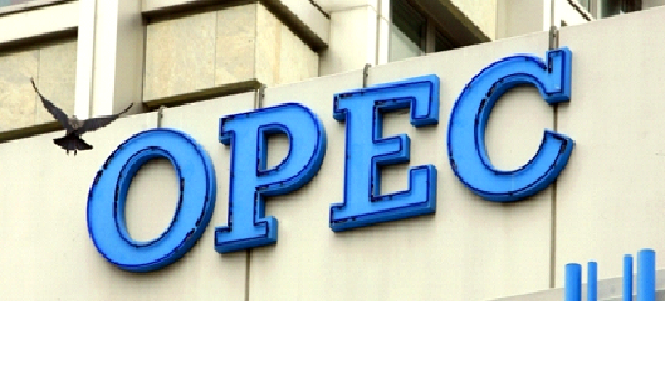 The Organization of Petroleum Exporting Countries has raised its production forecast for non-OPEC oil output, especially the US unconventional plays for 2017-18.
OPEC was also reported to have said that its November oil production, estimated by secondary sources, averaged 32.45 million b/d, a drop of about 133,000 b/d from October. Nigeria's oil production increased but it was offset by declining production in Angola, Saudi Arabia, Venezuela, and the UAE.
OPEC cut its estimate of world demand for OPEC crude in 2018 by 270,000 b/d to 33.15 million b/d.
OPEC in its monthly report forecast non-OPEC oil supply growth for 2017 at 810,000 b/d, up by 150,000 b/d from OPEC's previous forecasts.
In 2018, OPEC forecast non-OPEC growth at 990,000 b/d, revised higher by 120,000 b/d.
O&G also quotes OPEC to have said: "Higher-than-expected supply growth in US, Canada, and Kazakhstan have been the key contributors to the upward revisions, particularly US tight oil."
"The momentum seen this year is expected to continue in 2018 on the back of increased investment in US tight oil and improved well efficiency."
The journal also reported OPEC as saying that 2018 forecast for non-OPEC supply was "associated with considerable uncertainties" particularly regarding US tight oil developments.
Higher Canadian production, particularly from already sanctioned oil sands projects, Energy Window International also gathered would contribute to 2018 supply growth.
Production-cut targets by OPEC and others meanwhile are expected to reduce world oil supplies, and the report noted this was gradually taking effect. It needs be recalled that on Nov. 30, OPEC, Russia, and several other non-OPEC producers agreed to extend their production-cut targets for 9 months to peter out with year 2018.
"This should lead to a further reduction in excess global inventories, arriving at a balanced market by late 2018," O&G quotes OPEC as saying.