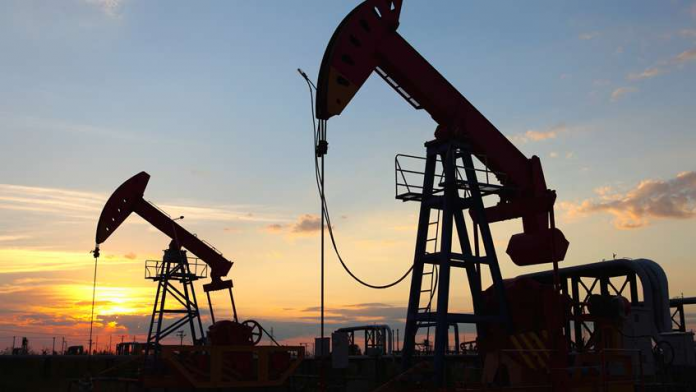 Wood Mackenzie, a global natural resources consultancy says oil and gas companies will move into 2018 in their best shape for the first time at least since the collapse of oil prices with so many of them focusing on demonstrating they can thrive in a low price environment.
In their 2018 Upstream Outlook made available to Energy Window International, Tom Ellacott, Senior Vice President, said: "Now that the belt-tightening is done, companies are looking to deliver profitable growth and build for the future. We also expect to see signs that the investment cycle is starting to turn and the sector has reset itself to operate at lower commodity prices."
Angus Rodger, Upstream Research Director, added: "The downturn meant that close to US$1 trillion was taken out of company spending from 2015 to 2020. But we believe the big cuts are over. Wood Mackenzie expects global capital expenditure to grow slightly in 2018 to a total of US$400 billion.
"This is all the more impressive given that the LNG cliff has arrived: LNG spend will plummet by US$16 billion – roughly 40% – as major projects in Australia and Russia are completed. The resulting investment gap will be filled by unconventionals and deepwater projects, with spend to rise 15% for both. The growth in deepwater comes after three years of decline, signaling this key resource theme is back on track."
In their outlook, the team said they forecast a third successive increase in project sanctions from the 2015 low, another indicator according to them that recovery is under way, saying they expect the number of major project sanctions to increase from just over 20 in 2017 to 25 in 2018, as operators, says Wood's team, take advantage of what may represent their best chance to lock in rock-bottom costs.
"The rise in project sanctions will be a clear sign that new projects can work in a low-price environment. Oil and gas companies will continue to adapt portfolios to perform at high and low prices and also to provide a platform for longer-term energy transition", Ellacott said.
He'd added: "Optimising the core business, controlling costs and employing digital technology like predictive analytics will all play a part. We expect companies to continue to develop high-value, low-cost oil.  Building exposure to gas will also be a core strategic objective for most larger companies as they transition towards low-carbon portfolios. This process will include small-scale investments in renewables to bring more optionality in wind, solar and power markets."
They are also of the opinion that business developers will look to capture prime discovered resource opportunities, with expectation that Iran and the United Arab Emirates may award at least 10 billion boe of discovered resources next year. In Latin America where they say a lot of interesting things will take place, about 10 billion boe of deepwater resources in Brazil alone are likely to be auctioned.
So companies will need to find the right formula they said to win back investors after the poor stock market performance of 2017. Demonstrating that free cash flow can grow in a low-price environment and fund higher shareholder distributions will be a core focus. Maintaining that companies must also build a compelling case for long-term investment. This they say may not happen in one year, but they will need to show clear progress in 2018.
Ellacott said: "Looking at the upstream sector as a whole, we expect more activity from the Asian NOCs as they tackle structural production declines. US Independents will be more focused on execution – they need to demonstrate that tight oil can deliver volumes and earnings. The Majors will continue to cherry-pick opportunities, building on the great progress already made in repositioning portfolios for lower prices."