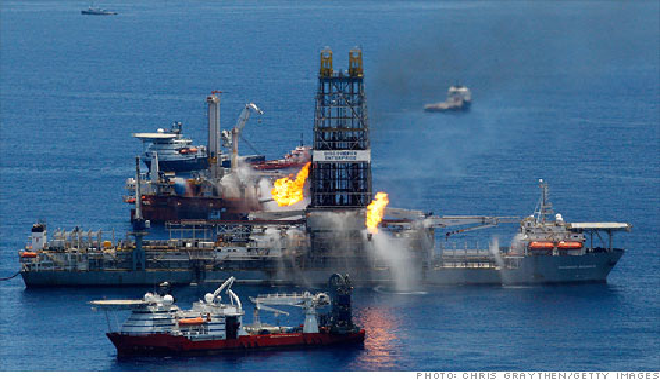 "When the going gets tough" like they say, "only the tough gets going." This will likely play out, with the U.S. deepwater Gulf of Mexico sector likely, Wood Mackenzie says, to witness a turning point in its oil and gas operations as 2018 rolls on.
In an email to Energy Window International, William Turner, Wood Mackenzie's Senior Research Analyst and lead author of the insight, was quoted to have said: "Although deepwater Gulf of Mexico has taken quite a beating over the last three years, the industry has clawed its way back to being competitive by significantly cutting costs, improving efficiencies and tightening up the supply chain. 2018 will be a forward looking year for the sector as it lays the foundation for longer term resurgence in 2019 and beyond."
Energy Window International also gathered that production of oil and gas in deepwater Gulf of Mexico was expected to reach an all-time record high in 2018 with 1,935 kboe/d forecasted (80% oil); surpassing the previous record in 2009 by nearly 10% and representing 13% growth year over year.
Notwithstanding high promises and record-setting expectation for the region in terms of production in 2018, Wood Mackenzie still maintained that exploration activity was also likely to remain flat.
"In fact, while more than half the discovered volumes globally are expected to be found in deepwater, Gulf of Mexico will not follow the trend of high volume discoveries. Instead, operators will continue to focus on conservative, tie-back prospects, which lead to higher success rates but inherently lower volume, lower impact finds", the team said.
"The current production growth in the Gulf of Mexico cannot be sustained with conventional deepwater fields," notes Mr. Turner. "Increased investments in exploration and development, especially in ultra high-pressure high-temperature technologies and projects, are crucial not only to maintaining the current pace of production but also in unlocking the next phase of significant volumes in the region."
He was quoted to have added: "Moreover, policy incentives specific to ultra high-pressure deepwater developments, which require longer lead times than conventional fields, will be crucial in making these volumes competitive against other more attractive reservoirs in Brazil and Mexico."
Maintaining that 2017 saw a string of positive policy developments for the sector, with the tax overhaul plan of the previous year aiding the drastic increase in the fiscal competitiveness of deepwater Gulf of Mexico, relative to other offshore basins. Again, the relaxation of royalty rates to 12.5% for some shallow water leases in August by the Bureau of Ocean Energy Management, alongside other measures.
"In the coming year" he continued, "policy would play a key role in positioning the sector for a comeback in 2019. We look forward to further discussions between the industry and policy makers this year, especially around fiscal terms for deepwater development."
The year ahead according to him will see technology play an important role in improving efficiencies and safety as operators deploy advanced technologies to make deepwater more competitive. Such technologies as managed pressure drilling (MPD), which improve the competitiveness of ultra-high-pressure developments through increased drilling efficiency, and safety through automation, all are expected to witness increased adoption and demand in 2018.
Seismic imaging which utilizes an actual application of big data he says will be one area of particular interest with operators using supercomputers, big data and analytics to increase resolution and massively reduce image processing time; in some cases from over a year to a matter of weeks.
"The potential for advanced digital capabilities to improve deepwater competitiveness and productivity are monumental," Turner maintained.
"In 2018, the industry will finally begin to widely embrace and implement buzzwords like internet of things, automation and big data to achieve new and sustainable efficiencies and optimisations that decrease unplanned downtime, improve maintenance processes, extend asset and equipment life and reduce costs."