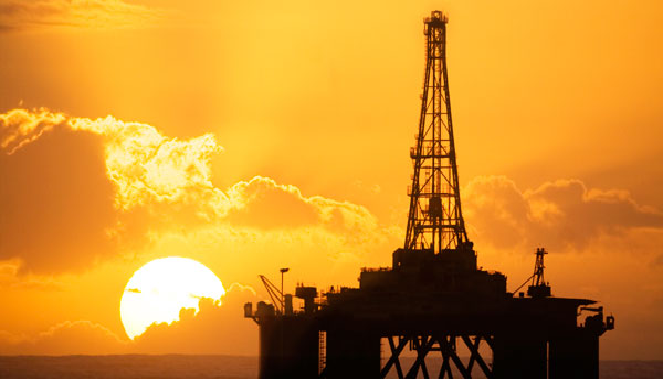 Global oil and gas exploration and production, (E&P) vis-à-vis crude oil prices are expected to maintain the current that began with the slow and gradual recovery of the later after three years of severe downturn that forced oil independents and majors to abide by the prevailing industry conditions willy-nilly.
With the emergence of 2018, Wood Mackenzie believes there are about five things that will not be hidden as E&P activities continue in 2018, and they according to Wood Mackenzie analysts will include the majors' ability to continue to bolster long-term growth. It was the analysts' view that the majors are bound to thrive under a "lower for longer" outlook having restructured their portfolios.
The primary order of business according to Woods therefore, should be normal portfolio management. But with strong balance sheets and improved cash generation they say, larger acquisitions targeting long-term production growth becomes a distinct possibility with Brazil, United States and the new frontiers left as the most likely targets.
BP they believe has been extremely active in business development, through project sanction, discovered resource access, and M&A. But with the pre-sanction development pipeline which has thinned out, M&A is more likely to feature in long-term portfolio renewal.
Again, with Gorgon and Wheatstone now onstream and radically improving, also with Chevron's cash flow generation, Woods team says the company is wellplaced if incoming CEO Mike Wirth decides on a more active phase of business development.
Eni is also likely, the team said, to continue focusing on organic growth. Noting that the company may look to accelerate value from other discovered resources as part of its dual exploration model while the sale of non-core assets will support divestment targets and streamline the portfolio.
ExxonMobil already has one of the strongest long-term production outlooks, Mackenzie believes, a large tight oil position, and even, has recently loaded up on Brazilian exploration. But its war chest of treasury shares Mackenzie team says, means a large share-based corporate takeover is always a wildcard.
Of course Shell's US$30 billion disposal program is now nearing its conclusion. Recent capital guidance to 2020 effectively rules out big M&A. Smaller incremental deals, strengthening the core, are likely.
Longer-term growth prospects arguably need strengthened, though Statoil has less financial maneuverability than peers, noting that its partnership with Petrobras was underscored by the recent Roncador transaction with more acquisition opportunities opened up in Brazil, not ruling out however asset package sales in Norway to help balance the books.
Total's focus on accessing low-cost, long-life opportunities in Brazil and Iran for instance, they maintain, will need to accelerate to ensure new options for growth next decade. M&A is one option. Gas could feature – Total still has work to do to meet its target of 60% gas production by 2035.
It was also the view of Wood Mackenzie that the national oil companies, NOC's worldwide are likely to increase activity levels as 2018 progresses, and that the US unconventionals, that is, cash flow versus growth will dictate the pace as market activities continue.
Private equity which Wood Mackenzie reports is still hunting in North America and Europe will still remain a major force. The team also maintains that if equity markets are reluctant to fund public companies, PE's model of acquiring out-of-favour, under-capitalised assets and bringing value forward will be well-poised to benefit
On the last but not the least event to be seen in 2018, Mackenzie says they expect the average global Implied Long-term Oil Price (ILTOP) to remain broadly flat around US$65 per barrel. "Though spot oil prices are (currently) materially higher than last year, we expect there will be conservatism regarding raising longer-term price decks." Insisting that there will be some regional variation in ILTOPs; a tightening market in Norway, for example, which is expected to push deal prices (and therefore ILTOPs) up.