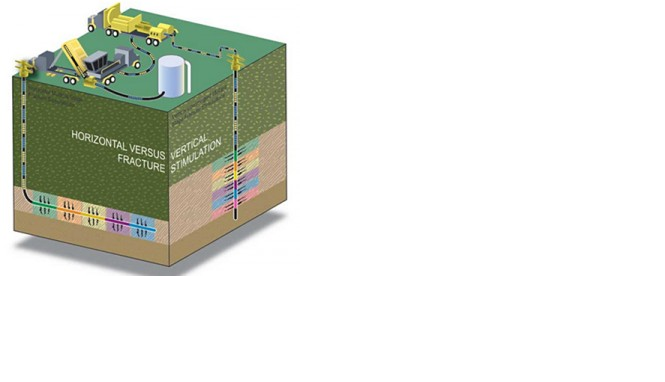 Tight oil is billed to grow by 2 million b/d over the next two years, about 1.1 million b/d in 2018 and 0.9 million b/d in 2019 – double the estimation by a team of analysts a few months ago. And that according to them will exclude a 1 million b/d of new natural gas liquids, NGL volumes, associated with rising gas production.
Two main factors according to Wood Mackenzie would be instrumental to the big upgrade, one of which is what they called "an extraordinary leap" in production of 0.6 million b/d of September and October 2017. Secondly, operators are expected to focus on a backlog of 3,000 DUCs (drilled uncompleted wells) from the jump in rig activity in 2017 with completions up by 30%, bringing therefore on producing wells which feed the 2019 volume growth.
Oil prices are expected to be higher by around US$10/bbl, with WTI averaging US$61/bbl (above most companies' cash-flow breakeven). Investment too would be relatively subdued with the focus on DUCs, part of a conscious shift in the last year to demonstrate capital discipline.
What was not clear until this release was understanding the manners and ways companies would respond to this favorably chance situation. Will higher prices undermine resolve and the focus shift back to volume…, this the team says will be clearer in the coming weeks. Meanwhile Anadarko and Pioneer they say have chosen to increase dividends and buy-backs in this week's Q4 results.
Making general reference, Woods says it expects capex budgets for 2018 to be still 'set for value' with modest rises in spend although rising activity in recent weeks Woods maintain are likely to have indicated an unfolding ramp-up.
The rig count, up 270 in 2017, already shows 27 rigs put to work in January, one-quarter of the 90 assumed for 2018.
Again the next two years the team noted, would lift tight oil production to 7 million b/d, as with maturity and plateau, production are forecasted to hit 10 million b/d by 2025, although there are still doubts as to whether tight oil can reach and sustain the lofty levels.
The team also believes that downgrading these plays leaves tight oil forecasts dependent on the Permian to deliver.
It's also no surprise says Woods that ExxonMobil and Chevron have reiterated bold investment programmes and growth targets for tight oil. Adding that the tight oil 'haves', a group that also includes Shell and ConocoPhillips, Occidental, and Anadarko among many US independents, mostly have weighted IRRs of 20%-30% on future investment, assuming Brent at US$65/bbl long term. IRRs for those with more conventional-oriented portfolios are nearer 15%-20% and they have fewer discretionary options for investment.
In this case, the 'haves not', Woods believe, are in a disadvantaged situation up to a point although tight oil doesn't fulfil all portfolio needs they say. In terms of marginal cost production, operators may make money in 2018, as many won't assuming prices drop back below US$50/bbl.
To maintain production means to perpetually eat up capex as returns for the haves-not may be more modest, but 15-20% is not to be sniffed at, maintains Wood Mackenzie team. Nor do conventional projects need ongoing investment once onstream, so cash margins are higher and much more resilient to low prices, they argue.