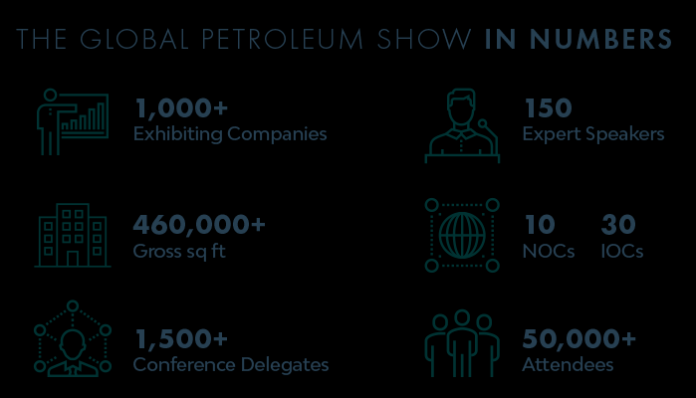 The High Commission of Canada in Nigeria will be leading a delegation of business executives, policy makers and stakeholders in the oil and gas industry in Nigeria to a three-day high octane oil and gas industry feast known as the Global Petroleum Show, GPS taking place in Calgary Canada in June 2018.
This was disclosed in Lagos when Energy Window International visited one of the commissioners at the Commercial section of the country's Deputy High Commission in Lagos, South-west of Nigeria.
The commissioner stated that the need to be at the event with core business executives from the Nigerian business environment was necessitated by the growing importance of building strong synergies that aim at promoting and developing businesses at all levels but most predominantly energy between the two countries.
She added that the failure for active participation particularly in the last years was as a result of the unfavorable economic situation that held most businesses down, hoping that the new arrangement opens vistas and tremendous opportunities for businesses in both countries.
Earlier an energy expert Dr. Deran Fawibe of International Energy Services Limited in Lagos had told Energy Window International that both commissions representing both countries have not done enough to encourage and promote businesses between the two countries.
He expressed concern and dismay that years of that event which saw some level of Nigerian participation including himself, it was still difficult for Canadian business men and women engaging in business with Nigerians, and according to Dr. Fawibe, for fear of corruption.
"I really don't know whether that has changed by now, but I am saying that was the situation then", he said.
"Maybe things have changed like I said, but even if it has not, we still need to push on until things change for the better. And I believe it will change with this initiative", he stated.
The Global Petroleum Show, GPS taking place, as always, in June in Calgary Canada will be celebrating its 50th anniversary since inception. The great oil and gas feast also seeks, among other objectives, to create opportunities that aim at opening and strengthening business relationships across nationalities, as well as closing any existing gaps between Canada and other countries like Nigeria.