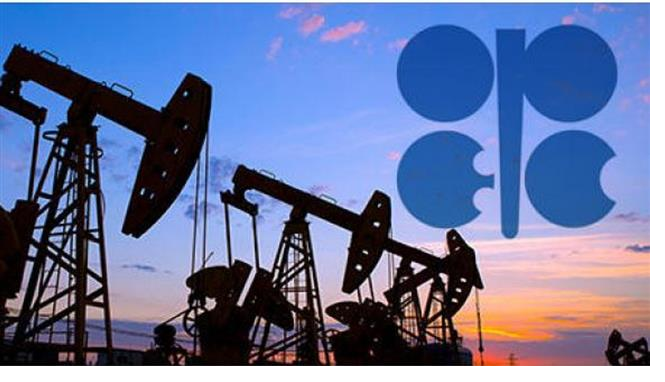 As the global oil and gas industry continues to witness twists, U-turns and dramatic changes from what obtained prior to the 2014 oil prices showdown, analysts insists players take up the challenges resulting from volatile oil market with courage rather than trepidation.
OPEC's forecasts on crude oil demand scenario in 2018 contained in the cartel's latest Monthly Oil Market Report shows a demand increase for oil in 2018. The report's crude oil price figures the report suggests will demonstrate that OPEC reference basket (ORB) has dropped to average $63,48/b,  hanging still though above levels as seen in the last two years, report showing that Date Brent and spot West Texas Intermediate declined, However, in contrast OPEC's report demonstrates positive results in all main trading hubs product markets.
Report also revealing that all major economies have seen high growth with the exception of India in 2017 and it is now forecast at 3.8% in both 2017 and 2018, a situation fuelled primarily by the Central Banks' unprecedented monetary investment over the past years in major advanced economies.
Growth Domestic Product, GDP has shown growth of 2.0% year on year in 4Q17 in South Africa, seen as the fastest growth since 1Q15, once again supporting the steady rise in GDP in the world economy. OPEC's monthly oil market report highlights that this GDP growth is mainly driven by higher expansion in private consumption expenditure.
It is indicated that private consumption has accelerated by 2.9% year on year in 4Q17, up from 2.7% in comparison in 3Q17. However, looking at public consumption there has been a slight increase of 0.4% year on year in 4Q17, and a 0.5% increase from the previous quarter.
The report also sheds light on imports and exports scenario currently, with statistics showing that imports demonstrated faster growth than exports in 4Q17. This is supported by figures showing a 5.4% year on year growth in imports compared to a 4.0% rise in exports, consequently leading to negative net exports of 7.96 billion rand in 4Q17. Firm exports to West Africa and the Americas have provided support in the European market, as the gasoline market in Europe have seen a recovery trend last month.
Trade deficit has also shown a record high in January 2018 at around 28 billion rand.
In February 2018, the pound appreciated by 0.2% in Egypt.  Inflation slowed to 17.1% year on year in January 2018.  After falling back into recession in December, Egypt's non-oil private sector remained low in February, according to the Emirates NBD Egypt PMI. However, the country's non-oil private sector seems to be stabilizing. Improved domestic and export markets has improved the employment scenario.
Statistics demonstrate that there was a 2.63% change from 2017/2016, demonstrating growth of 0.11 in Africa. In contrast to this year, 2018 statistics show GDP growth of 3.28% in Africa.
World oil supply in February 2018 increased by 0.37% mb/d month on month, to average 98.20 mb/d, showing an increase of 1.66 mb/d year on year. Africa showed a change of 0.06 of non-OPEC supply year 2018/2017.
This year, Non-OPEC supply is forecasted to increase by 1.66 mb/d compared with 2017's growth of 0.87 mb/d. In contrast, oil production in developing countries in other Asia and the Middle East has decreased in 2018. On the other hand, there was an increase in Latin America and Africa. For 2018, Latin America and Africa both are expected to grow by 0.14% mb/d and 0.06 mb/d respectively, highlighting a positive outlook in the market.
Total oil supply of developing countries in 2018 is estimated to grow by only 0.03 mb/d year on year showing an upward growth by 0.01 mb/d, due to higher-than expected-production in Latin America and Africa.
GDP growth in South Africa, is showing signs of increased growth, particularly due to higher expansion in private consumption expenditure. In addition to private consumption, there has been a steady growth in imports in contrast to exports. There has also been a higher than expected production of oil in Africa, this is also supported by statistics showing that oil production has increased hence anticipated that oil supply in Africa will go up in 2018.