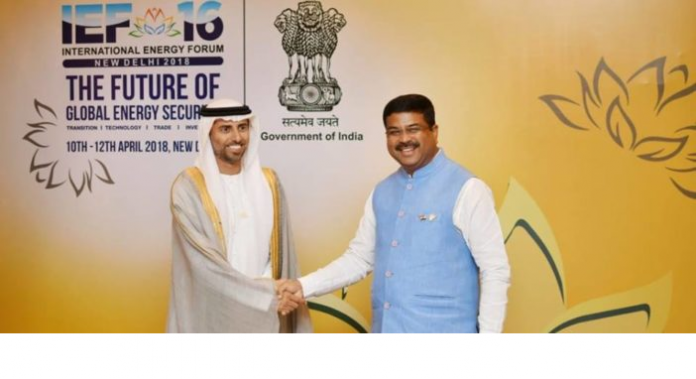 Ahead of the Indian general elections scheduled for 2019, the country's Prime Minister, Narendra Modi, represented by India's Oil Corporation Ltd, Hindustan Petroleum Corp. Ltd and Bharat Petroleum Corp. Ltd has signed a Memorandum of Understanding, MOU with Saudi Arabia's Aramco to set up what they called an "integrated" Ratnagiri refinery and petrochemicals complex with the capacity to refine 1.2 million barrels of oil daily at the estimated cost of US$44 billion.
Slated to be the largest refinery in Asia according to Serena Huang, senior analyst of Wood Mackenzie, and a development resulting from much high-level government discussions, is built to provide a shot in the arm for Prime Minister Narendra Modi as India's 2019 elections near, and for Saudi Aramco ahead of its initial public offering.
For India, this is a strategic partnership and a significant milestone for a country whose oil demand is expected to rise by 120kb/d annually over the next five years, fast outpacing the average 45kb/d per annum PSUs capacity expansion within the same period, says Serena. And because of the under-investment, PSUs will see their combined gasoline and middle distillate deficits rising to 630 kb/d by 2023.
Adding that If India is to be self-sufficient, the need for new capacity to meet the growing demand in the longer term is clear. Assuming no further increase in private refiners' (such as Reliance and Essar) supply to the domestic market, we estimate that Indian PSUs would need to add between 150 kb/d to 200 kb/d of new refining capacity every year to maintain self-sufficiency in transport fuels between 2025 and 2035 even with this new refinery, she stated. Again, for Serena, adding a prominent crude producer as a partner provides long-term crude supply security and help with financing such a large-scale project.
Serena further maintained that the grassroots refinery's integration with a petrochemical complex producing about 18 million tons per annum (MMTPA) chemical products would serve to meet the country's rising chemicals demand. Although the configuration of the petrochemical complex is yet to be finalized according the report, prior indications from the Indian consortium show that the ethylene capacity for the project is within the region of 3 MMTPA.
Structurally, despite investments in the ethylene chain, India will remain a net importer of ethylene derivatives, especially polyethylene. It will likewise remain net short of polypropylene. Thus, the planned petrochemical complex should supplement India's rapidly growing polyolefins demand.
For Saudi Aramco, says Serena, this could be its largest refining investment in Asia as well as its third consecutive one, following its deals with Pertamina on the Cilacap refinery expansion in 2016 and Petronas on the RAPID development in 2017. The move also brings the company one step further in its corporate strategy of raising its global refining capacity towards 10 million b/d to secure its crude disposition and diversify its portfolio by expanding its downstream assets. Amongst its global refining assets, Ratnagiri will be its second-largest refinery after Motiva refinery.
Overall, this joint refinery-petrochemical complex investment is a win for both India and Saudi Aramco. However, it throws uncertainty on the prospects of other Indian refinery expansion projects in the planning.