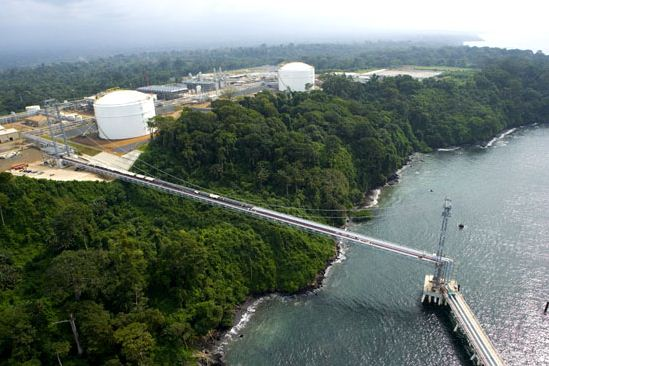 Coming on the heels of a recent call to African countries, especially producers and potential producers of liquefied natural gas, LNG to look within for markets for their LNG products, Equatorial Guinea is heeding the call as she has signed a memorandum of understanding, MOU to supply LNG to Togo.
The cooperation agreement which was reported to have been signed by the Equatorial Guinean Minister of Mines, and Hydrocarbons Gabriel Mbaga Obiang Lima and Togo's Minister of Mines and Energy Marc Dèdèriwè Abli-Bidamon seeks to create a framework for Togo to import LNG produced in Equatorial Guinea. It is also in furtherance of the LNG2Africa initiative that will encourage and promote the utilization of LNG within Africa, using gas sourced and processed in Africa. Togo is expected to study the import, regasification of LNG, and its use for power generation.
"As an established LNG producer since 2007, and with a floating LNG in the works, we know the power of this fuel to transform Africa," Lima was quoted to have said.
"It is imperative that African nations monetize their gas, and that energy users benefit from this cheaper, cleaner, locally produced resource. Equatorial Guinea is committed to working with its neighbors in the region to find solutions that bring benefit to us all. We look forward to a strong partnership with Togo."
News sources said Companies Elite Construcciones, Norgas and General Electric who took part in the visit also discussed the potential for small scale LNG trade within West Africa.
Lima was reported to have cited the need to bring down expensive import bills for fuel to power African nations at the Africa Future Energy dinner held at CERAWeek by IHS Markit in February.
He was reported to have maintained that Equatorial Guinean has good answer to small scale LNG. "We are already working with Togo and Ghana to deliver small scale LNG. We prefer our LNG go to Africa than the EU. It saves money for Africans…," he said
We are small, but we are smartest! Island people are very smart. You know, like Japan. We are going to beat the United States in supplying African nations with LNG", he was reported to have spoken in his characteristic urbanity.