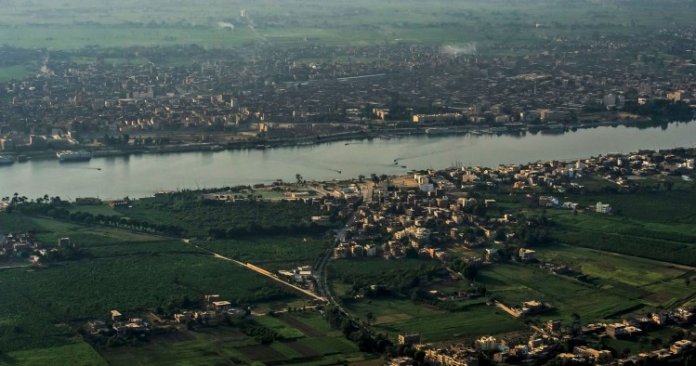 A Moroccan writer, Tahar Ben Jelloun began his response to one common question that has been asked repeatedly in the public and the private especially in Africa and among Africans, – "Is oil a resource or a curse?"
In one striking and short sentence that seemed to post another jig-saw he said, "Oil is a resource or a curse depends on who uses it."
He continued: "It is an opportunity; a chance which needs to be transferred  according to values of solidarity, humanity and superiority." Hence his fear that "the culture of easy acquisition and the sense of superiority linked to financial power are fragile conditions", and that "there is nothing worse than the sense of easy acquisition, earning too much money too quickly and too easily", he said, "is disturbing." "There is no longer any need", for such people, he stressed, "to use ones own intelligence, which becomes lazy, dull, self satisfied and behaves that with money, one can buy almost everything and every one." "He therefore posited that "wealth whose controller lacks education, moral conduct and hard work ends up becoming suffused with corruption." This of course brings to the fore the views of the publisher of Africa Oil+Gas Report, Tony Akinosho the penultimate year that East Africa was stranded in the scheme of things. Arguing that governments' policies and transparency issues in the region were cogs on the wheels of advancing the course of oil and gas production and growth.
Nevertheless, Sub-Saharan Africa upstream is expected to play significant roles in the literature of oil and gas exploration and production worldwide but that role will be contingent on a number of factors which do not exclude governments' policy and on the surface concerns.
For Wood Mackenzie's Sub-Saharan Africa upstream team, there's much to look forward to this year across Sub-Saharan Africa: "a number of key wells – some of which could be play-opening – are planned, major developments look set for FID", quality or quantity, and "there are some interesting M&A opportunities on the cards", but it's also the question of how far transparency and political will be allowed to triumph over banditry and authoritarianism.
In Nigeria, there is uncertainty. The country's presidential and national assembly elections are slated to hold on February 16. Muhammadu Buhari, the country's current president will be contending with Alhaji Atiku Abubakar, a former-vice president and candidate of the opposition People's Democratic Party (PDP). According to Wood Mackenzie's sister company Verisk Maplecroft who said that though Buhari's presidency has been "lacklustre", predicting only a 45% chance of success however said Atiku Abubakar's triumph would also come with some implications for the upstream industry.
For Wood's team, a change of government will herald sweeping changes at the top of the Ministry of Petroleum Resources and NNPC, as the opposition party flag bearer had earlier on signified his intention to partially privatize the country's apex oil corporation.
Nigeria is expected, all things being equal, to dominate Sub-Saharan Africa M&A on the back of 20-year onshore license renewals that are in progress for the Shell joint venture, says Wood's team. Both Shell (30%), and Total (10%), as well as Eni (5%), are likely to sell their combined interests in a handful of non-core mature oil blocks, which could include OMLs 11, 17, 20, 22 and 25, among others, the team maintains. Adding that there is potential for Chevron to trim its shallow-water portfolio, while ExxonMobil might be persuaded to part with some fallow fields from its core OML 67 and 70 production hubs.
The team also disclosed that while hoping for fewer FIDs across the region than last year however said those who will get the nod in 2019 would be much larger in scope, with associated reserves and capex increasing three-fold, and Mozambique is expected to lead the pack.
Both Anadarko (Area 1) and ExxonMobil/Eni (Area 4) are chasing project sanction for their LNG projects in Mozambique with Area 1 LNG being the first to take FID, Wood's research team declares. Combined, the projects require US$40 billion investment and will push Mozambique's gas production up tenfold to 5 billion cubic feet per day (cf/d), the team also stated. Area 1 beating the more experienced Area 4 joint venture will depend on securing final third-party sales and purchase agreements, they further noted. Area 4's recently closed marketing will put pressure on the Area 1 joint venture, but we don't think both projects will clear all regulatory hurdles and secure project financing in the same year, the team explained.
Some form of resolution is getting close around Uganda's Lake Albert whose FID was delayed by a long dispute on capital gains tax for Tullow's US$700 million farm-down deal to Total and CNOOC Ltd, "we estimate start-up in 2023" says Woods. And even Total plans a basin-wide development of 1.4 billion barrels, with peak production expected to hit 230,000 b/d by 2024.
In Senegal's SNE, FID for the 560 million-barrel deepwater oil field in the second half of the year is also anticipated. Subsea wells will be tied into a floating production, storage and offloading vessel (FPSO) in two phases, with first oil in 2022, Woods reported.
Angola Block 18 West will be a subsea tie-back to BP's Greater Plutonio. Block 31 Southeast will be a new FPSO project in an unexploited corner of the block. The 140 million barrel three-field development will be the first Greenfield project sanctioned since 2014 and will prop up the country's rapidly declining production, the team further said.
The team also believes that exploration will continue to recover, expecting the number of exploration wells to nearly double to around 40, compared to the 24 completed in 2018. Adding that the majors remain at the forefront, targeting deepwater, high-impact, high-value prospects.
Total is expected to complete its Brulpadda-1 AX wildcat offshore South Africa in the first quarter. The prospect has an estimated resource of over 1 billion barrels. Brulpadda is one of Total's hottest prospects in its global exploration hopper.
With Venus-1 in southernmost Namibia, Total will continue to lead the charge in ultra-deepwater in the Southwest African Coastal basin. Located on block 2913B, this giant prospect has multi-billion barrel potential, says Wood's source. Its 3,000 metres water depth, the team said, will be a record for Africa, although Namibian exploration is more associated with dusters than gushers, so there is risk here, they say.
In Angola, Total could again go beyond 3,000 metres on ultra-deepwater Block 48 with a commitment well by the end of 2019. Eni will also drill at least one of up to four exploration wells in the south of block 15/06, following the successful Kalimba-1 and Afoxe-1 oil discoveries in 2018. Another success here will trigger a cluster development.
Mozambique will be another hotspot, whether exploration or production. Eni will start exploration in block A5-A in the undrilled Angoche basin lying in the deepwater to the south of the prolific Rovuma basin mid-year. ExxonMobil could steal Eni's thunder after also securing the adjacent block, A5-B. However, it may focus its early efforts on blocks Z5-C and Z5-D, closer to existing discoveries in the Zambezi basin, the team stated.
A significant deal is also expected in Angola, where Sonangol is looking for partners to invest in many of its deepwater licenses, including blocks 20 and 21 both of which hold Angola's largest undeveloped resources, totaling over 1.3 billion barrels of liquids and 4.75 tcf of gas.  
This year will see a flurry of licensing rounds, again, all things being equal. For about thirteen countries confirmed rounds will be held, says Woods, but, as Wood's team stated, many may struggle to attract major players, due to small prospect size, tough fiscal terms or above-ground risk.
The most prospective acreage, says Wood Mackenzie is in Mozambique's Rovuma basin, Senegal's Bove basin and Angola's Kwanza basin, arguing that because they are predominantly deepwater and gas-prone, they will be sought by a small cohort of majors and African-focused explorers. Insisting that companies will continue to look for oil because gas and its commercialization in Sub-Saharan Africa is a long-term and expensive game.
In Gabon and Congo are also expected oil-prone acreage in the mature shallow water which will be attractive to smaller to mid-size players. Other rounds, such as those in Equatorial Guinea, Gabon, Sierra Leone and Uganda, have smaller expected discovery sizes and will struggle to attract major players.