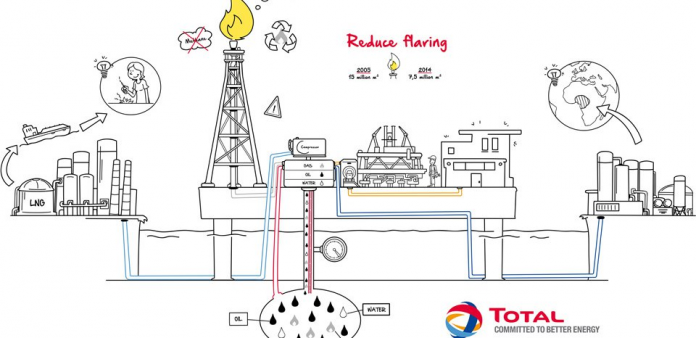 "We can no longer continue feeding our addiction to fossil fuels as if there were no tomorrow. To avoid catastrophic climate change, two-thirds of existing reserves have to be left in the ground."
This extract from a Human Right activist and Nobel Prize winner, Archbishop Desmond Tutu was part of his intellectual input on climate change, in one of those Paris conferences called at the behest of the late Kofi Annan-led Africa Progress Panel.
While maintaining that the world was already heading toward its brink of extinction from heated oil and gas exploration and production said Africa has paid more price than any other continent of the world. And because, according to him, no region has done less to contribute to the climate crisis now rising to its crescendo, no region will pay a higher price for failure to tackle it
He added that over 600,000 Africans who die every year, with children under the age of five accounting for half of this figure, as a result of pollution, according to the Panel's report in 2014, raises so much concern in Africa.
Arguing as well that lack of access to electricity and clean energy to more than 600 million Africans even exacerbates the issue, insisting that the figure was enormous and worrisome to draw urgent international attention for more effective and proactive measures to stem the tide.
However, to the foremost oil and gas analyst and geoscience expert, Duncan Clarke, Archbishop Tutu's failure to draw a distinctive line between his vocation and the geoscience profession was worrisome.
Duncan maintained that Tutu's proposition was antithetical, and "a quasi-cultist view" which lacked ingredients to draw the sympathy of the vast majority of geoscientists and heads of governments especially in Africa.
He also referred to Tutu's view as, "another modern manifestation of apocalyptic catastrophism", saying also that it was "fundamentally irrational", and "if ever implemented" Duncan said, "Would most likely, and seriously damage world economic growth", and Africa, Duncan still insisted, would bear the brunt. Adding he said: "Climate change debate is not a new phenomenon."
Duncan may not be wrong after all; climate change debate is not a new phenomenon, it has been on the front burner for a very long time; the elaborate proposal of Kyoto signed in 1997 as an addendum to the UN Framework on climate change is worth the recall. Of course the Doha conference toward providing a lasting solution held in 2012 that ended in a deadlock was also another from the numerous assemblies that have been held to track and solve the nagging problem of emission.
The oil and gas producing economies, the "third worlds" so they are called, most often believe they have strong points against exponents of, and campaigns for climate change. It was their view that since the industrialized and less oil and gas dependent economies ignited the fire that seemed to have engulfed the entire world through their initial energy policies and actions, it was also expedient they took urgent steps as well towards its mitigation or total reversal. "They must blaze the trail, they must start the emission reduction, and they must commit the greater chunk of the money."
Has Norway really blazed the trail by setting out to execute measures aimed at reducing carbon-dioxide emissions on its continental shelf as revealed by NOGA, the acronym for the Norwegian Oil and Gas Association?
It targets, so says our sources, 2.5-million metric ton, 2.755-million ton reduction by 2030 over 2020 levels.
It was reported that firms like Statoil has the goal of maintaining profitable production at the 2015 level going forward, Arne Sigve Nylund, executive vice president for development and production Norway was quoted as saying.
The company had earlier set a target of cutting its annual Norway Continental Shelf carbon emissions by 1.2 million metric tons (1.32 million tons) by 2020 compared with 2008.
Statoil was also reported to have claimed that CO2 emitted from oil and gas production on the shelf is about half the average in the global oil and gas industry. Adding that Norway is leading the way in related technologies and operates the most stringent framework conditions for climate change.
The company called for caution on any actions that could jeopardize genuine emission reductions as well as mar the competitiveness of the continental shelf.
Statoil said it was committed to developing low-emission technology for oil and gas production, contingent though on the costs associated with the new technology, it said.
"The goal we have now set for ourselves is definitely ambitious, and we do not know at this stage how to achieve it. But this was also true in 2008, when we set for ourselves a stretch target for 2020 which we have already achieved," Nylund said.
While optimistic that the Paris agreement on emission reduction proper would go into effect in 2020, scientific view shows that meeting the global goal of limiting warming to 1.5C or well below 2C, means that emissions must peak before 2020 and sharply decline thereafter.
The agreement according to Progress Panel's report includes some of the elements of an ambition mechanism such as 5 year cycles, periodic global stock-takes for emission reduction actions, finance and adaptation, and global moments that create the opportunity for governments to enhance their actions. Stressing however that the ambition and urgency of delivering climate action must work in tandem with governments willing to take fast and increased action, with non-state actors, including cities, the private sector and citizens, also ready to continue ambitious cooperative actions and to press governments to do more.
"The Paris agreement", says leader of a delegation to the UN, "is an important milestone. We made progress here, but the job is not done. We must work back home to strengthen the national actions triggered by this agreement. We need to secure faster delivery of new cooperative efforts from governments, cities, businesses and citizens to make deeper emissions cuts, resource the energy transition in developing economies and protect the poor and most vulnerable. Countries must then come back with an aim to rapidly implement and strengthen the commitments made."
"We are living in a historic moment", says another campaigner. "We are seeing the start of a global transition towards renewable energy. At the same time, we're already witnessing irreversible impacts of climate change. The talks and surrounding commitments send a strong signal to everyone – the fossil fuel era is coming to an end. As climate impacts worsen around the world, we need seize on the current momentum and usher in a new era of cooperative action from all countries and all levels of society."
Thus, addressing the global problem of climate change vis-a-vis the quest for economic growth and personal enrichment, through intensive oil exploration that eventually gives rise to carbon intensity, stakeholders must seize to speak from the two sides of their mouths, but rather make genuine commitments, from the axis represented by Desmond Tutu, to the geoscience perspective as represented by Duncan Clarke.
Again, calling for concerted actions, and warning against the aftermaths of giving deaf ears to the clarion call, former UN Secretary-General and Nobel laureate, late Kofi Annan said: "Climate change demands that we rethink the relationship between energy and development. The carbon-intensive energy systems that drive our economies have set us on a collision course with our planetary boundaries. We can avoid that collision."
Ejekwu