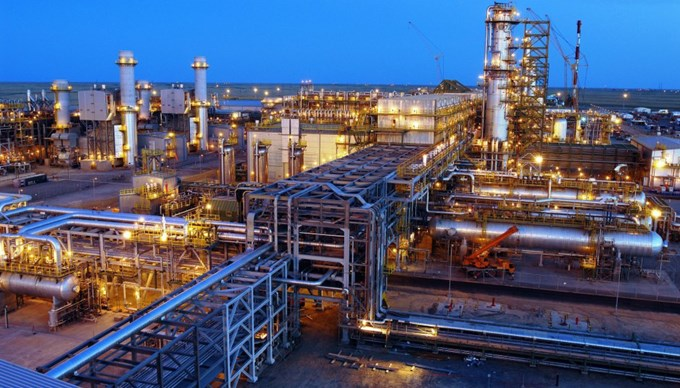 The clock is ticking, and the days have started counting, although, like a trader would say, (and I paraphrase), "a good market day is hardly known in the morning."
In the next 12 months running, Wood Mackenzie's upstream MENA team says there are five key elements to keep an eye on, and this will include the upstream game play that is likely to rub Peter to pay Paul, for whatever deficit to be experienced in North Africa's upstream engagement pool, will see some kind of cushion or intervention coming from the Middle East.
For upstream capital investment they say, will remain relatively flat in the year at US$85 billion, as declines in North Africa will not make any meaningful impact because of the Middle East gains.
North Africa's spend will fall 25% year-on-year to US$12 billion, apparently from the winding down of investment at Egypt's deepwater Zohr and West Nile Delta fields. Oil investment will be down 10% year-on-year, but likely to recover in 2020 to around US$4.5 billion, similar to 2017's spend. This year, however, Algeria is also likely to offer some help, says Woods. And following on from two FIDs in 2018, three more gas projects could be sanctioned in 2019 namely, the Hassi Mouina fields, Hassi Ba Hamou Area and Bourarhet Nord – equating to more than 0.5 billion boe.
Middle East on the other hand would be dominated by oil spend up 9% year-on-year at US$56 billion, even as OPEC nations expand, and Saudi Arabia maintains capacity, and of course the brownfield expansions in shallow water that will be driving the increase at the popular Safinayah, Marjan and Zuluf in Saudi Arabia, and then, Bul Hanine in Qatar.
The service sector may also be having a bumper harvest this year considering the numerous projects lined up for take-off. "The mood is buoyant and confidence is on the rise", says Woods, judging from the 12 billion barrels of oil equivalent (boe) in the region sanctioned in 2018, and the potential for over 5 billion boe in 2019, but only worried about the supply chain's capacity to take on all the extra work.
About the five projects that will drive gas production growth, Wood team says, Zohr gas production is set to grow from 2 billion cubic feet per day (cfd) to 3 billion cfd in 2019 as the stage 2 wells and gas processing modules are commissioned.
Then the BP-operated West Nile Delta which is expected to add around 400 million cfd as phase 2 (Giza and Fayoum fields) ramps up and Raven starts production. So Egypt's gas balance is expected to move to surplus in 2019 with these supply increases, says Wood Mackenzie. Adding that domestic demand will also likely absorb most of these new volumes, as excess gas however is expected to support increased exports out of Egypt LNG, and a restart of the mothballed Damietta plant.
Israel's Leviathan, a large fixed platform development with 1.2 billion cfd capacity, with at least 350 million cfd contracted for delivery to Egypt is scheduled for start-up in late 2019, all things being equal.
In Iraq's Kurdistan region, the Khor MOR gas project is targeting a 500 million cfd expansion, with expectation to deliver gas to the local market and more significantly, open up gas exports beyond 2019.
Iran's super-giant South Pars gas field is expected to add 4 billion cfd of production capacity as various platforms at phases 13 and 22-24 are commissioned, even as concerns mount that the associated condensate from this process has the tendency of creating a headache for Iran as US sanctions constrain export activities.
One other major event with potentials and opportunities in 2019 is Qatar's planned LNG expansion in its fleet referred by Woods as "megatrains with mega interest."
Partner selection is ongoing with awards billed to be made in advance of FID in 2020, a bold step as Wood's team explains, to increase the country's LNG export capacity from 78 million to 110 million tonnes per annum (TPA) next decade. To achieve this are four new liquefaction trains of 8 million TPA each, supplied with 4 billion cfd of gas from a dedicated section of the North Field.
"The upstream segment alone is a world-class asset and operators will struggle to find other low-cost opportunities of this scale. QP is unlikely to sole risk the development and will seek partners", the team said.
From OPEC perspective, there's no cause for alarm as December 2018's OPEC+ agreement, combined with Iran's already reduced output, means that the region's oil production will fall year-on-year, with the benefits of near-term production restraint contributing to pay for longer-term capacity expansion.
Saudi Arabia will lead the reductions, while the UAE and Kuwait will likely comply too, says the global oil and gas analysts. It is possible for Libya who is still enjoying her exemption so to say, to maintain her production momentum of 1.3 million barrels per day even with the close of 2018, but the question according to Woods is how easy it will be for Libya to sustain the volume. Thus, their opinion was not anything far from decline that is likely to settle around 1 million b/d in 2019.
Iran's six-month sanction waivers mean that its production will stabilize around 2.9 million b/d, at least for the first half of 2019, the team said, expecting production to drop to around 2.7 million b/d the rest of the year.
The OPEC wildcard, says the team is Iraq, who is also reportedly said to have been steadily building oil capacity and could go beyond 5 million b/d in 2019. Of the MENA OPEC members, Iraq has been the least compliant with output cuts, says Wood's team. "Even if it does continue to increase oil production, we still expect an overall year-on-year reduction in MENA output of around 1 million b/d, or 4%."
Egyptian offshore gas is also significant. Eni's Nour-1 well, targeting a multi-trillion cubic feet carbonate prospect in the shallow waters of eastern Nile Delta, and then, Dana Gas which is on its North El Arish block, these are projects with potentials to raise confidence, the team insists.
Drilling is also billed to take off second half of this year in Eni and BP's Libyan exploration acreage which came under force majeure after four years of signing that partnership.
A Total-led consortium is also expected to spud Lebanon's first ever offshore exploration well. A wildcat, expected on block 4, could prove transformational for the country. Of importance also is the Bahrain's offshore unconventional gas discovery, Khalij al Bahrain, which is expecting at least one appraisal well. In Oman.
Three bid rounds expected in UAE namely, Abu Dhabi, Ras al Khaimah and Sharjah – all of which are expected to be awarded early in the year according to Wood's team. Adding that sixteen blocks are already on offer with interest expected from the Majors through to smaller independents.