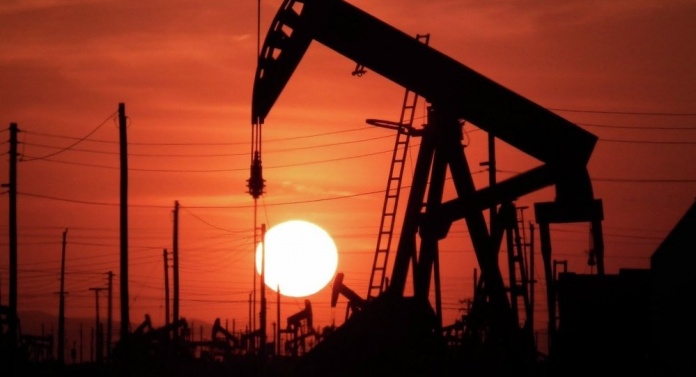 So much has been said about 2019 as a year that will further the course and consolidation of the global oil and gas industry, arising from the swift, strategic reorientation and disciplined approach of operators of the industry, having learnt from the very difficult years of crisis and confusion that crippled the industry and nearly brought it to a complete halt, with emerging theories from Wood Mackenzie suggesting that the exploration sector is "back in the black – and keen to stay there."
Dr Andrew Latham, vice president, Global exploration, said: "We are seeing a long-overdue recovery in the sector. Last year conventional exploration returns hit 13% – the highest calculated in more than a decade. As 2018's discoveries are appraised and projects move through the development cycle, we expect these economics to improve further."
According to him, in 2018, exploration added at least 10.5 billion barrels of oil equivalent (boe) in conventional new field volumes which was split 40:60 oil to gas. "These volumes are currently the lowest for several decades, but we expect they will increase, thanks to both further disclosure and appraisal. Similar resource creep from the initial year-end estimates has averaged around 40% over the decade. In 2017, it was 50%", he said. Noting the "three play-opening discoveries" namely the Ranger and Hammerhead on Guyana's prolific Starbroek Block, as well as the Dorado find, which confirms a new liquids play in the Roebuck sub-basin, offshore Australia.
Dr. Andrew did not forget what he called the "three giant finds" – Novatek's 11.3 trillion cubic feet North Obskoye gas find offshore Russia, the Calypso gas discovery, offshore Cyprus, and Guyana's Hammerhead, all of these, together with the 18 large discoveries made last year, account for 80% of the total discovered resources.
On the outlook for 2019 Dr. Latham said: "The Americas will receive a lot of attention this year. Latin American plays account for one third of global large and giant prospects scheduled for drilling in 2019. This region will also see one-third of the potential play-opening wells. Exceptional reservoirs in Brazil, Guyana and Mexico will attract the most investment. We expect billion-barrel scale volumes from these emerging and newly-proven plays, as has been the case in the last couple of years."
He'd also added that southern and western parts of Africa would equally see a resurgence in offshore exploration.
"Many of this year's planned wells have the potential to open new plays or add large volumes," he said. "Worldwide, we expect 2019 discoveries to add around 15 billion-20 billion boe of new resource", he said.
Singling out five wells in particular as ones to watch he said Peroba, a giant pre-salt prospect in Brazil's Santos basin, estimated to hold in-place volumes of more than 5 billion boe was a project of high expectation. It's said to be lying on trend with the giant Lula discovery, and operated by partners Petrobras, BP and CNODC who would also be sitting on huge gains if it eventually became a success.
Other projects with high probability for finds include Brulpadda-1, in South Africa's frontier Outeniqua basin. Total operates this potentially play-opening well, with drilling results expected this quarter. Prospect volumes are pegged at around 1 billion boe.
Egypt's prolific Nile Delta – Nour-1 is currently drilling, says Dr. Andrew, who also stated that if Eni and its partners who are operators were successful, Nour could have an impact on other projects in the region, especially as its near-shore location means it could be brought on stream quickly, strengthening Egypt's gas export prospects. Resource expectation is estimated to be about 860 million boe.
Chevron is likely to spud Kingsholm-1 in the US Gulf of Mexico's prolific Mississippi Canyon area towards the end of the first quarter of the year. Described as high-pressure, high-temperature (20 ksi) is said to be holding an estimated 300 million boe of resource, and last on this list, Andrew notes is Jethro, on the Orinduik Block, offshore Guyana. The well sits on an acreage adjacent to ExxonMobil's prolific Stabroek Block with target of 200 million.
Total's Venus-1 well, in Namibia's ultra-deep offshore was not on the list says Andrew, but has the potential to be the year's largest discovery. Referred to as the "ultra-deepwater wildcat" targets 2 billion barrels of oil in a giant Cretaceous fan play, close to the South African maritime boundary, all of these, says Andrew, not only are expected to continue, but will also make 2019 a very busy year in comparative terms.
"However, this more upbeat spirit has been hard-won and companies will be loath to give it away. Purse strings are not about to burst open. We expect companies will focus on their best prospects, with global exploration and appraisal spending for 2019 staying close to its 2018 level of just under US$40 billion per year," Dr Latham said.
Dr Latham also said: "Sustainable energy technologies are advancing and public attitudes towards oil and gas exploration are changing, too. As a result, we foresee more partial or complete exploration bans. However, so far this is a trend for economies that can afford a declining hydrocarbon contribution in their energy mix. The industry will be watching closely to see if such bans spread to countries with greater subsurface potential."
On LNG, ExxonMobil and Qatar Petroleum's announcement that they would proceed with development of the Golden Pass liquefied natural gas (LNG) export project at Sabine Pass, Texas, kicks off what could be a record year for LNG final investment decisions (FIDs).
The go-ahead for Golden Pass LNG according global oil and gas analysts comes as Anadarko and its partners in Mozambique LNG (Area 1) took a major step towards FID after signing sales and purchase agreements (SPAs) with CNOOC, Tokyo Gas-Centrica and Shell.
ExxonMobil (30%) and Qatar Petroleum (70%) said construction at Golden Pass would begin in the first quarter of this year, with start-up scheduled for 2024.
Alex Munton, principal analyst, Americas LNG, at Wood Mackenzie, said: "The $10 billion liquefaction project, which will have capacity to produce around 16 million tonnes of LNG per year, is one of the few remaining brownfield LNG development opportunities in the US Gulf Coast."
Adding he said: "The repurposing of the existing facility has commercial logic. The Golden Pass regas terminal, with its five storage tanks, two shiploading berths and header pipeline, already includes much of the infrastructure needed for an export project. Even if costs come in at slightly above the $10 billion mark, on a dollars-per-tonne basis, it's still one of the lowest-cost opportunities for new large-scale liquefaction capacity anywhere in the world.
"From a cost standpoint, the timing is prudent. Proceeding with construction now will enable the project to lock in costs and minimize exposure to inflationary pressures before the next cycle of global LNG investment heats up. By moving ahead now, the partners ensure that Golden Pass will be at the forefront of the second wave of US LNG."
Alex stated that Golden Pass offers Qatar Petroleum the opportunity to optimise shipping costs, particularly into Europe and Latin America. It also helps Qatar protect its market share as it seeks to leverage all its LNG assets in response to a changing market structure.
"To delay FID any longer would simply create the space for other US LNG projects to be developed. Golden Pass would miss out on the opportunity to press home the brownfield advantages it has over planned US Greenfield projects in terms of cost and schedule," Mr Munton added.
For ExxonMobil there are advantages too. The company is the second-largest producer of natural gas in the Lower 48 and Golden Pass supports additional upstream supply development, although the project partners have not announced intentions to tie the export project directly to ExxonMobil's upstream production.
Again, there's likely to be a better relationship between ExxonMobil and Qatar says Alex who equally sees Qatar as valuable as long as global portfolio is concerned.
On the Major's Rovuma project, Liam Kelleher of Wood Mackenzie also has this to say: "Rovuma will share some plant and marine facilities with the adjacent Anadarko project – Mozambique LNG (Area1). Anadarko who's also targeting FID in 2019 was said to have made some significant progress in the first week of February, signing three long-term SPAs totaling 6.1 million tonnes per annum.
"This brings the project's total volume contracted in long-term sales to 7.58 million tonnes per annum, just shy of the 8.5 million tonnes per annum Anadarko says is needed to secure financing for the 12.88 million tonnes per annum development.
"However, Anadarko has stated that further deals are under negotiation as it looks to reach its stated goal of taking FID during the first half of the year, the report stated.