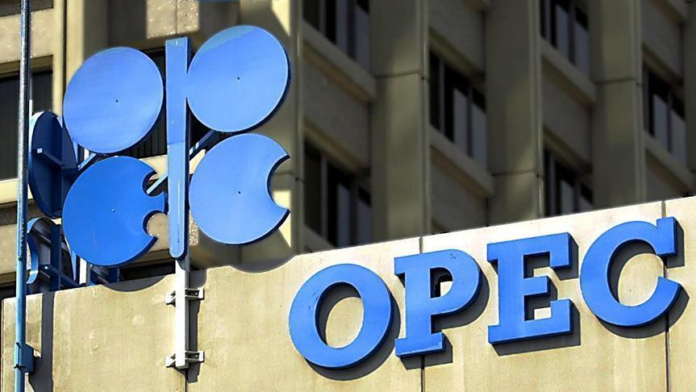 Contingent though upon prevailing geo-political and other critical indices, the Organization of Petroleum Exporting Countries OPEC and non-OPEC alike have reiterated their commitment to forge ahead with production restraints and exemptions in order to maintain the current and fairly stable oil market.
Speaking as the OPEC and OPEC+ meetings ended in Vienna, Ann-Louise Hittle, vice president, Macro Oils, at global natural resources consultancy Wood Mackenzie, said: "The agreement to roll over production restraint was a foregone conclusion after the green light from Russia's president, Vladimir Putin, at the G20 meeting for continued production restraint.
"Putin met with Saudi Arabia's Crown Prince Mohammed bin Salman at the G20 and announced Russia will continue to cooperate with Saudi Arabia and OPEC to manage the market.
"The agreement was carefully organized. OPEC made its announcement on 1 July, with the broader OPEC+ group confirming continued production restraint today. Output curbs will remain in place through 2019 and into the first quarter of 2020, under the current terms.
"In addition, a non-restricting charter was issued declaring continued cooperation between OPEC and any willing non-OPEC producers to manage the market in the best interest of producers, consumers and investors."
Ms Hittle added: "The impact on oil prices has been limited, with prices rising slightly on 1 July. They dipped today, but rose again on rumours of a potential US attack on Iran. As the US stand-off with Iran continues, so will speculation. This will have a varying effect on oil prices, depending on how tightly balanced the market is at the time.
"Wood Mackenzie expects continued production restraint at current levels through 2020 to offset the impact of strong non-OPEC supply growth. For 2019, this results in a tight balance between supply and demand in the remainder of 2019 because of the impact of US oil sanctions on Iran and Venezuela.
"We forecast Brent to average $68 per barrel for 2019 as a whole, and $69.50/b in the second half of 2019."
Ms Hittle also said: "The agreement will help balance the market as 2020 starts. This will allow OPEC+ to decide whether to continue production restraint for the rest of the year, or to adjust quotas. The next ordinary meeting on 5 December 2019 allows the group a chance to reassess 2020 fundamentals."
This is as China continues to build up capacity from across the globe to become the largest energy storage market in Asia Pacific by 2024.
Wood's analysts believe China's cumulative energy storage capacity is projected to skyrocket from 489 megawatts (MW) or 843 megawatt-hours (MWh) in 2017 to 12.5 gigawatts (GW) or 32.1GWh in 2024, representing an increase in the installed base of 25 times.
Policy incentives according to a report made available to Energy Window Internal have been the main drivers behind China's rapid growth in storage deployments in 2018, already pushing China to become the second largest market behind South Korea in terms of annual deployment. Noting that the market deployed 580MW (1.14GWh), reaching a cumulative market size of 1.07GW (1.98GWh) last year with "Front-of-the-meter " (FTM) storage leading growth, up five-fold in terms of installed power capacity compared to 2017.
State Grid Corporation of China, a state-owned utility company, has deployed 452MWh of grid-connected FTM pilot projects, which accounted for 83% of FTM market growth nationwide last year. These pilot projects were supported by government research grants.
Dr Le Xu, senior analyst at Wood Mackenzie was quoted as saying: "Based on current project economics and without policy support, utilities have limited incentive to scale-up investment in FTM storage as part of grid infrastructure."
But this the report said is set to change next year because China's National Energy Administration, the ancillary services market is expected to transition from a basic compensation mechanism to a market integrated with spot energy prices by 2020. Adding that maturity in technology, with subsequent cost reduction template, will always be the key factors contributing to the exponential growth in the nation's energy storage market through to 2024.