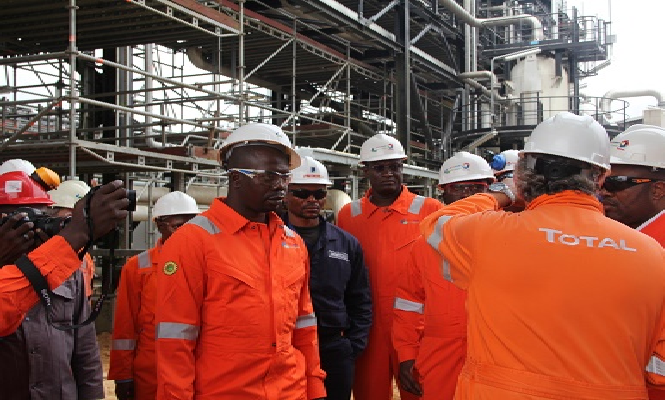 Building a united and one house is all that is needed to move the already growing content development model in Nigeria to the next level especially now that the "next level" lyrics of the All Progressive Congress, APC-led regime is gathering momentum, but Engr. Simbi Wabote, Secretary, Nigerian Content Development & Monitoring Board, NCDMB says a multiple Local Content Board would rather be counterproductive .
Wabote who stated this during a media engagement in Abuja said NCDMB could modify its templates instead to suit other sectors, insisting that it was the best and prudent way of expanding and entrenching local Content regime in Nigeria. Adding that the National Assembly already has plans to develop the extant Local Content Act 2010 to include other sectors of the economy for further domiciliation of contracts.
"The NCDMB can modify its templates to suit other sectors. In our view, this is the prudent way to expand and entrench local Content regime in Nigeria."
But whether it was a genuine point or an attempt to protect an interest, the point according to public view is that all signs should point to Nigeria strengthening its Local Content implementation to serve as an example in Local Content Policy for other African countries.
For Nigeria according to Wabote has just signed the African Continental Free Trade Agreement (AfCFTA), making her the latest African nation to join other 54 African Union States that seek to reduce the economic barriers in pursuit of creating an Africa-wide customs union.
He maintained that getting enlisted would be beneficial to the local oil and gas service companies rather than a threat to national sovereignty.
"If you take the population of Africa and the potential market and given the general level of development of countries, the sky is the limit for any manufacturer that makes the right investment, has the right quality and partnerships", he said.
Thus communicating the plan of consolidation and growth for further Nigerian Content development is the priority at the 9th Practical Nigerian Content Forum where Engr. Simbi Wabote is expected to join over 600 industry stakeholders. It is a four-day Practical Nigerian Content Forum holding from 2nd through to the 5th of December 2019 in Yenagoa, Bayelsa, Nigeria.
Recognized as the leading platform to engage government and industry players from across the value chain for business maximization, the forum also seeks to engage senior government representatives and oil and gas stakeholders for key discussions.
It is organized by CWC Africa in partnership with the Nigerian Content Development & Monitoring Board.