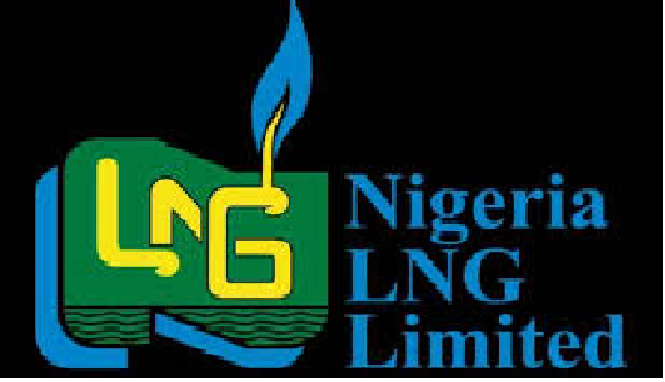 Let me recall a statement made by Siene Allwell Brown during her active years as Director, External Relations and Communications at the Nigeria Liquefied and Natural Gas, NLNG Limited to set my story on the Nigeria LNG on course.
Her words: "Maybe Nigeria tried harder, maybe it didn't try quite so hard, just did some things a little differently."
But whichever way, Nigeria eventually emerged out of the vicious circle of false start, with a world-class LNG facility, world's best LNG plant, world's fastest and most dedicated fleet, world-class HSE performance record, the most dedicated corporate social responsibility, CSR driver, most ardent and metaphorical representation of industry transparency, with anti-bribery and corruption, ABC stance even as it was captured in its 2019 Facts and Figures, attesting for itself. It is also rather seen than imagined the contributions the firm has made over the years in the development of people and creation of jobs, which have ultimately given meaning, in turn, to one of their fundamental objectives of promoting business excellence and leadership modeling in Africa. In fact, encapsulated in this beautiful expression by the company's one-time Managing Director Chris Haynes was the spirit stirring the company's activities. He said: "One LNG cargo down the river every day, delivered to its destination with no one hurt", one perhaps would say, "a rare feat" in the global LNG of today, but this could arguably be said to describe this formidable, untiring driver of the Nigerian economy.
It is common knowledge that the first step of the one million miles journey that culminated in the world-class edifice – I mean world-class in every sense of the word, at the Bonny Island, in the present day Rivers State started in May 1989 with the incorporation of Nigeria LNG Limited. Its aim as contained in the Articles establishing it was to harness the country's vast natural gas, produce Liquefied Natural Gas, LNG as well as Natural Gas Liquids, NGLs for export.
With the Final Investment Decision, FID signed in November 1995 to build a LNG plant at Finima to be specific, by December the same year, a turnkey Engineering, Procurement and Construction, EPC contract for the plant also known as base project with trains 1 and 2, a gas transmission system and a residential area, had been awarded to a consortium of engineering firms comprising Technip, Snamprogetti, M.W. Kellog and Japan Gas Corporation, TSK. Construction proper took off in February 1996 and by October 1999 the first export of LNG cargo was made, while shipment of the first condensate cargo was recorded in April 2000. Meanwhile Phase Two otherwise known as the expansion phase which started with its FID for Train 3 in February 1999 comprised natural gas liquids, NGLs, condensate stabilization and LPG production units. Phase Three otherwise called NLNGPlus with Trains 4 and 5 as well as 6 on its schedule was also on line with FID achieved for trains 4 and 5 in March 2000 while train 6 got its FID in 2006 and became operational in December 2007. Thus, with the six trains in full operation, the complex could produce 22 MTPA of LNG and 5 MTPA of NGLs from 3.5 Billion (standard) cubic feet per day (Bcf/d) of natural gas intake. "A boring moonlight tale" many would say, but it is truly the story of the little mustard seed that eventually became all that was needed to make Nigeria what it is today economically and environmentally bad leadership in Nigeria notwithstanding.
With a joint venture between the state-owned NNPC (49%), Shell (25%), Total LNG Nigeria Limited (13%) and Eni (10.4%), its vision of a "global LNG company helping to build a better Nigeria" became evident and heartwarming. Which, with the attainment of this vision in record time, the company's task of achieving Nigeria's dream of "a globally competitive country" through harnessing her vast human and natural resources toward economic growth and social stability became clearer and more realistic.
It is trite knowledge although it's still may be argued that Nigeria LND Limited has not reneged, from inception, to consistently pursue and deliver on its responsibilities, surpassing all expectations in most cases, from stakeholders and competitors to governments and customers, and of course to the larger society. It has not relented in contributing to building a better Nigeria through effective utilization of the country's natural gas resources and also helping to put out the flares, thereby playing the strategic roles of diversifying the economy and cleaning up the environment.
This perhaps is better understood and appreciated with the background of environmental carnage and immeasurable hardships meted out on the people of the Niger Delta region by decades of reckless oil exploration and heightened gas flare activities by the international oil companies, IOCs.
The Nigeria LNG Limited in its facts sheets maintained that it did not and would not leave any stone unturned in its effort to ensuring that flaring of gas associated with oil production is finally eliminated in line with the federal government's objective of totally eliminating all gas flaring, as well as the company's commitment to "protecting and preserving the environment for future generations". From the company's Facts and Figures for 2019, in the period 1999 to 2018, Nigeria LNG converted 180.5Bcm (Billion standard cubic meters) or 6.37Tcf (Trillion cubic feet) of Associated Gas, AG to export products (equivalent to more than 2310 LNG and NGL cargoes which otherwise would have been flared.
With abundant reserves of both associated and non-associated gas estimated to be about 199 Trillion (standard) cubic feet (Tcf), as well as the geologists' belief that huge gas deposits (potentially up to 600Tcf) still lie below the earth and thus could be recovered if companies intentionally go for gas, and leaders conduct themselves well, it would only be seen rather than heard how much gains the country stands to make to sustain her growth both human and materials. At least it is good news that the Nigeria LNG Limited under its gas monetization programme has continued to fulfil its obligations of contributing to the nation's income while helping to protect the environment through utilizing gas that would otherwise be flared. From inception till the time of this report, the company said it made payment of about USD28 billion to its Joint Venture feedgas suppliers, with 56-60 per cent of this payment remitted to government of Nigeria through the Nigerian National Petroleum Corporation, NNPC, the federal government's stakeholder. On dividends covering the years of activity it said it paid an amount to the tune of about USD36 billion out of which 49 per cent of this payment was remitted to government, also via its stakeholder. It further stated that in 2018 alone it paid corporate income tax to the tune of about USD864 million, over 40 per cent of what was paid in 2017 to the coffers of the federal government, with assets worth about USD16 billion going into government through the company's Foreign Direct Investment, FDI initiative.
As a game changer and flag bearer of economic transformation through its gas flare down initiative, the NLNG Limited continues to make Nigeria whose proven reserves of associated and non-associated gas estimated in excess of 160 trillion cubic feet with production to last 119 years both relevant among world gas and LNG producers and strategic to consumers across the length and breadth of the world.
There are no better words of course to capture the commercial and marketing strategy of the company's products than the company's open confession of maintaining its reputation as a safe, reliable, responsible and trusted supplier of LNG and Natural Gas Liquids, NGLs worldwide. This perhaps is better understood when one sits back to reexamine the company's commercial scorecard from inception. For the base project volume for instance, the company entered into Sales and Purchase Agreements (SPAs) with Enel of Italy, Gas Natural of Spain, Botas of Turkey, Gaz de France of France and Transgas of Portugal. The first cargo was delivered to Enel in October 1999. Subsequently long term Sales and Purchase Agreements were signed with Shell Western LNG, Total, Iberdrola (Spain),Transgas, Eni, BG, Endesa (Spain), Shell International Trading Middle East Limited, and a host of others for different trains. In fact NLNG buyers were all across Europe and North America. Besides the SPAs, the company also maintained various spot arrangements with many companies which allowed for disposal of excess production of volumes. Again, by-products of LNG, Condensate and LPG were usually sold FOB under a twelve-month contract. Started in 2000, it comprised refrigerated grades of commercial propane and butane, all of which were done in good faith and trust. However, with the first sets of SPAs from trains 1 and 2 as well as 3 expiring from 2021 to 2023/2024, the company said the process of remarketing the LNG volumes from these foundation Train projects which started in 2017 is at an advanced stage with "remarkable market appetite." The company also said it has renewed its focus on growth and expansion with what it called "strong ambition" to achieve the Train 7 project which it expects would raise the liquefaction to 30 MTPA.
The initial trains, under Bonny Gas Transport, started with seven vessels of about 132.588 cubic meters, but today it has about 24 ships in its fleet, both owned and chartered. The Nigeria LNG Ship Management Limited, NSML, incorporated as a private limited liability company on October 9 2008 to provide a wide range of shipping services including fleet management among others has made assurance double sure in these words: "NSML remains focused on becoming a stronger player in the international maritime industry, poised to harness and support the shipping needs of its parent company – NLNG."
One of the outstanding achievements of NLNG even as its 30th anniversary called "NLNG 20:30" is being celebrated was the company's strong policy on Local Content Development and Nigerianization of its workforce. Giving the content policy the human face it deserves, the NLNG Limited not only enshrined it as a key deliverable, it also embedded the requirements of the Nigerian Oil and Gas Industry Content Development Act (NOGICD) 2010 in all its contracting and procurement processes. In May 2017 NLNG entered into what it called "first of its kind" business-to-business Service Level Agreement, SLA with the Nigerian Content Development and Monitoring Board, NCDMB aimed at shortening contracting cycle and cutting project costs. NLNG has since inception supported the development of community and Nigerian contractors to enable them achieve standards and excellence through some initiatives like the Finima Legacy Project where indigenous contractors were reported to have made capital investments in their companies that positively impacted their operating capacity.
A Nigerianization scheme was signed between NLNG and its stakeholders in September 1997 and updated in 2004. The high point was to nigerianize the workforce by 2013. Significant progress was made with the employment of Nigerians of various management cadre within the corporate and production levels. To inculcate in them the requisite skills and competence, a staff training and development drive was instituted. All projects were required to have an approved Nigerian Content as a machinery to develop indigenous service providers to enable them attain excellence, resulting in technology transfer and development. NLNG also placed a premium on the need to avoid future liabilities on the environment, thus justifying its track record as a forerunner of environmental cleanliness. It also maintains a well-articulated Human, Safety and Environmental policy borne out of the need to take proper care of the health and safety of its employees and other persons, and to give proper regard to the conservation of the environment.
Chidiebere Ejekwu, Energy Window International, www.energywindowmedia.com