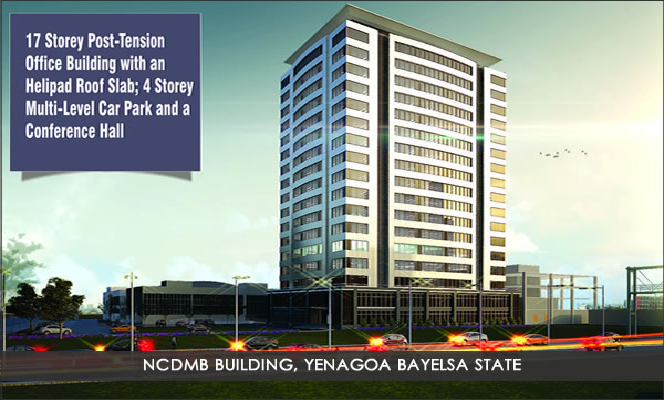 The Nigerian Content Development and Monitoring Board (NCDMB) was established by the Nigerian Oil and Gas Industry Content Development (NOGICD) Act which came into effect on April 22, 2010.
Created in line with section 55 of the NOGIC Act, the Board has the duty to establish, maintain and operate a joint qualification system (JQS) in consultation with industry stakeholders which shall be administered in accordance with provisions set out in the regulations to be made by the Minister in accordance with the provisions of this Act.
It shall also, as its mission, seek to promote the development and utilization of in-country capacities for the industrialization of Nigeria through the effective implementation of the Nigerian Content Act.
For anyone especially those who are familiar with the industry, it may not be out of place to applaud the board alongside other stakeholders for striving to live up to the expectation for setting it up.
Recently, a newly appointed Nigerian minister, Minister of State for Petroleum was taken round the International Conference Centre built in Yenagoa Bayelsa State by the Board during which occasion he spoke, expressing delight, commending all the affected stakeholders for erecting a gigantic structure. He said: "…Now I know all these you are saying about Local Content…", adding that Bayelsa State as a home of Content promotion has truly come to stay.
Much more to learn perhaps as the 9th Practical Nigerian Content, billed for December 2nd until the 5th in Yenagoa, Bayelsa State with the theme, "Leveraging Local Expertise for Market Growth and Expansion" gathers momentum. It is an annual event organized and powered by the London-based CWC Group.
One may perhaps say that the biggest shift being witnessed in resource capture strategies are technology-led efforts, geared toward unlocking more from existing fields. Advancing technology – seismic, data analytics, machine learning, AI, cloud computing – is changing the industry's understanding of the resource base. Worldwide for instance, the majors have managed to unlock, according to news sources, 19 billion barrels of conventional and tight oil resource from within their portfolio since the oil price downturn, accounting for a third of all reserves added then. All of these come from sharing knowledge and ideas like the annual Yenagoa summit has always projected. It's just a gathering of egg-heads and technology experts in the oil and gas industry.
During the panel sessions which are already tight with very interesting, topical papers are also big industry masquerades who will have no trouble I guess simplifying and making plain every complex issue for every delegate, as well as the minister to understand.
Built into this discussion, "Exploring the Private Sector's Role in Creating an Enabling Environment to Spur Industry Activities" are,
Outlining opportunities for investment in the Nigerian oil & gas industry
What are the barriers limiting investment and how can they be overcome?
What opportunities for increased collaboration are being explored by the stakeholders (legislator, regulator, industry) to increase investment within the Nigerian oil and gas industry?
Outlining achievements made in Nigerian Content development to date and plans for the next 12-18 months
Assessing the impact of sustained workload in enhancing Nigeria's competitiveness for attracting investors within Africa in the short and long term – how can value added be increased?
Third day panel discussion with the sub-title, "Deepening In-Country Technical Capabilities in the Nigerian Oil & Gas Industry" will address questions such as,
What untapped opportunities lie in innovation and intellectual property development? Can any low hanging fruit be identified?
Knowledge transfer, technology partnerships and repatriation of knowledge, what strategies are in place, or should be implemented to maintain the required standard of service?
What are the barriers to investing in technological capacity development and how can they be mitigated?
What strategies are being explored by government, academia and the industry to assess and close the technical skills gap of graduates?
Identifying opportunities for indigenous service companies in shallow and deep water projects
What are the prospects of modular refineries towards improving local refining capacity and creating refinery skills?
Day Four sees what happens with, "Facilitating a Commercially Viable Business Environment through Increased Interagency Collaboration", with the following topical issues before the panelists.
Overcoming current overlaps in role of Government Agencies to optimize performance
What steps have been taken to shorten contracting cycles – outlining remaining barriers and exploring solutions
What opportunities exist to restructure the approvals of Expatriate Quotas and Temporary Work Permits for speedier turnarounds?
Outlining the benefits of the NCDMB & NIMASA joint committee collaboration in enhancing Nigerian content for marine services.
And "What must be done to Improve Critical Infrastructure for the Oil & Gas Sectors to Boost Investment and Increase Industry Activity" as the Day Five Sub-theme. It will address the following,
What measures are federal and sub-national governments taking to develop critical infrastructure needed to attract and sustain investment?
What is the role of industrial parks to support the growth of indigenous SMEs and increasing competitiveness?
Clarification on the application of expatriate quotas and 1 percent contribution to the NCDF within free trade zones.
How does the NOGaP Scheme fit into wider plans for economic development, employment generation and public- private partnership in the oil and gas sector?
How can indigenous industry players maximize the opportunities offered by the African Continental Free Trade Agreement (AfCFTA), among others.