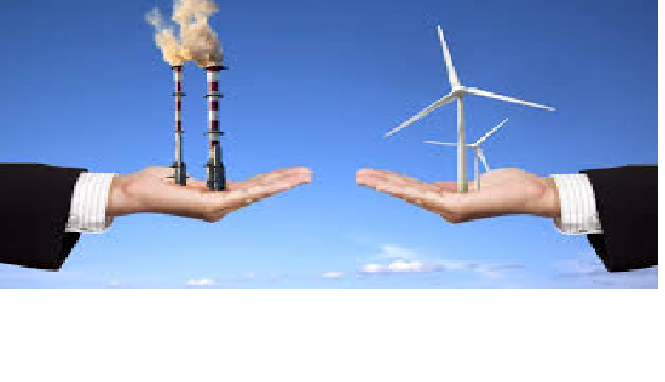 Vicissitudes are the trends that define global oil and gas exploration, production and trading. For each trend, whether in the upward trajectory or downward slope, explanations are usually offered because oil, like every other commodity traded in the market, is determined by the market forces of supply and demand. But does it have anything to do with Alana Tischuk of Wood Mackenzie's concern that the exploration sector worldwide is heading into 2020 with so much pressure from the much-talked-about energy transition?
A shift to a low-carbon world poses a fundamental challenge says Alana. According to her, investors already questioning the rationale behind the struggle for exploration when there are still unexploited and undeveloped resources, insisting however that the direction the sector will be clearer as the year progresses.
While maintaining that lower-carbon opportunities very often have lower costs and better economics said companies would always drill in the hope of finding better resources than those they already have – lower cost barrels with a higher margin.
She said that while new opportunities exist, these large, valuable prospects lie mostly in new and emerging plays. It was also her belief that the majors were likely to remain prominent participants in high-impact exploration plays. Adding that although NOCs are less exposed to investor concerns, they are also likely to step up their exploration game.
For her, it may not be unlikely for some companies to announce strategic moves toward acquisition-led growth and or new energy businesses while others boost of their gas portfolios, viewing it as the fuel that will power the energy transition.
Tischuk said: "The move towards gas shows that exploration is not mutually exclusive with a low-carbon future. A diverse inventory of low-breakeven opportunities will be key as the energy transition unfolds. Those prospects with a clear route to commercialization are likeliest to be drilled."
One of the characteristics of successful, independent explorers according to her is to quickly exit any plays where they have limited early success.
She said: "Traditionally, majors have held their acreage to the end of term, but we expect them to adopt the swift turnaround approach of their smaller, nimbler cousins. Many of the areas the majors have added are ultra-frontier, giant blocks, added for minimal commitments. This trend of fast turnover of new acreage may not become apparent in 2020, but instead materialize in the next three years or so."
On the global map, Wood Mackenzie says it expects 500-600 wildcats to be completed during 2020, adding around 15 billion barrels of oil equivalent resources, in line with industry performance since 2014. Adding that even if investment holds steady at between US$25 billion-$30 billion, similar to that spent in 2019, spend was likely to slip by as much as 5%-15%, contingent though on cost efficiencies.
Tischuk said she expects the Americas to continue to see increased levels of exploration this year, particularly Brazil and Mexico, as will sub-Saharan Africa, making particular reference with French Total's high hopes for South Africa after making the giant Brulpadda gas condensate discovery in 2019. Pointing out also the company's plans to drill up to four exploration wells in the country in 2020, three apparently targeting oil in the deepwater Outeniqua Basin, besides its giant (2 billion barrel) Venus oil prospect in deepwater Namibia. Shell and Kosmos are also showing strong presence in Namibia, she said.
"Drilling in Guyana will continue both in the prolific Stabroek block and beyond it. In Suriname, where Apache made the giant Maka Central discovery at the end of last year, we expect wells on four blocks in 2020, operated by Apache, Petronas, Kosmos and Tullow," she said.
She said that Russia may once again see some of the largest volumes overall as domestic companies continue their exploration of giant gas plays in the Arctic offshore and emerging offshore oil plays in the Far East.
"The move from Big Oil to Big Energy is under way, but building materiality will take time," Tischuk said.
"How will the Majors sustain themselves through the energy transition? Exploration budgets may shrink for those that choose to focus on resource exploitation. Other, however, will shift their portfolios to the lower end of the cost curve and focus on high-impact exploration."
She maintains that NOCs are well placed to step into the space left by retreating IOCs. Adding that resource-rich NOCs have advantaged positions at home, noting however lofty expansion goals by many who may eventually find it tough to meet with domestic drilling alone. Pointing out that Qatar Petroleum' (QP) entry into the international arena must be emulated by other NOCs who are particularly looking for international exploration opportunities.
For Chinese NOC's, increasing output and investment are key as they look to meet steep growth targets, thus international exploration is critical given the scale of future production decline, even as high-impact acreage capture in Latin America and West Africa is likely. Saying that gas exploration will be key for Southeast Asian NOCs whose ambition is not only to grow into the energy transition but to add cleaner energy to their portfolios.
Tischuk said that exploration success would continue to be concentrated in the hands of relatively few companies. For fewer companies she said are drilling fewer wells as the corporate landscape has narrowed by 50% since 2013. She noted that many of the companies who are being squeezed out are small independents and private equity backed companies that lack the cash or the risk appetite to stay in the longer-term exploration game. Exploration M&A levels will likely remain low in 2020, she said.