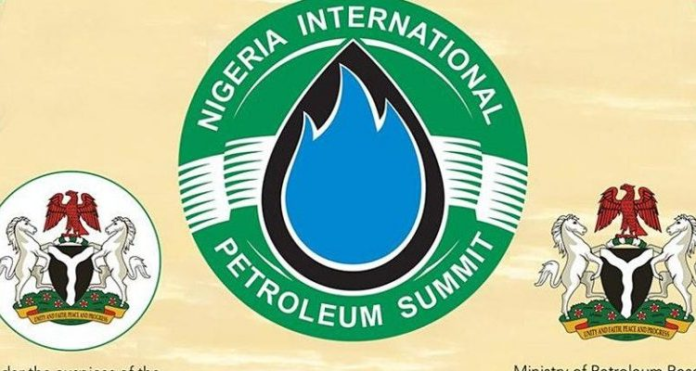 Nigeria's Minister of State for Petroleum Resources, Timipre Sylva, said about one billion barrels of crude oil have been discovered in the country's North-East.. He made this disclosure at a news conference to rap-up the 2020 Nigeria International Petroleum Summit (NIPS) held in Abuja Nigeria.
He said: "The figure we are getting, the jury is not totally out yet but from the evaluation results we are getting the reserve that has been discovered in the northeast is about a billion barrels. Those are the kind of figures we are seeing and we are beginning to understand the geological structure of the region."
He said there's still much oil yet to be discovered in the country. Adding that there was a need for more exploration as more oil would be discovered.
On the Petroleum Industry Bill which for reason of time seems forgotten, Sylva said he was optimistic it would be passed by the National Assembly of Nigeria before the year peters out. The Bill was introduced more about two decades ago. "We are banking on the fact today to make that promise on the fact that there is a very cordial relationship now between the legislature and executive. Today Nigerians agree that there is a need for us to pass the PIB. For so long we have been quivering about the PIB, for more than 20 years. And for so long, we have not been able to attract a lot of investment into the oil sector."
"Let me give you an example, by the year 2002, our oil reserves stood at around 22 billion barrels. We were able to grow that reserve from 22 billion barrels to 37 billion barrels by 2007 according to News Agency of Nigeria", he said.
Meanwhile the global oil demand has been severely affected by the outbreak of coronavirus and the consequent shutdown of China's economy, says International Energy Administration, IEA. Demand according to IEA is expected to shrink 435,000 b/d in the first quarter of 2020, said to be the first quarterly decrease in more than a decade.
The agency also reduced its global growth forecast for 2020 running by 365,000 b/d to 825,000 b/d, the lowest since 2011. Meantime, growth in 2019 has been trimmed by 80,000 b/d to 885,000 b/d on lower-than-expected consumption in the OECD.
IEA was quoted to have said: "The crisis is ongoing and at this stage it is hard to be precise about the impact. Our initial view is based on an assumption that economic activity returns progressively to normal in the second quarter of 2020."
"The impact of Covid-19 for oil prices have been sharp: Brent values fell by about $10/bbl, or 20%, to below $55/bbl. Before Covid-19 came along, the market was already nervous in anticipation of a supply overhang of 1 million b/d in the first half of 2020 due to continued expansion in the US, Brazil, Canada, and Norway. Even threats to security of supply, tension in Iraq for example, a 1 million b/d fall in Libyan oil production, and force majeure declared for some Nigerian cargoes, all had little impact on prices. Now that the demand outlook has weakened, prices have moved significantly down," IEA said.
"From the point of view of the producers, before the Covid-19 crisis the market was expected to move towards balance in the second half of 2020 due to a combination of the production cuts implemented at the start of the year, stronger demand and a tailing off of non-OPEC supply growth. Now, the risk posed by the Covid-19 crisis has prompted the OPEC+ countries to consider an additional cut to oil production of 600,000 b/d as an emergency measure on top of the 1.7 million b/d already pledged. Lower oil prices, if sustained, are also bad news for highly responsive US oil companies, but we are unlikely to see an impact on output growth until later in the year. The effect of the Covid-19 crisis on the wider economy means that it will be difficult for consumers to feel the benefit of lower oil prices," IEA said.
Supply shortfalls were experienced in January following barricades along the Libyan axis, which apparently impacted Libyan production, reducing as well UAE output (News Journal). At 100.5 million b/d, production fell 815,000 b/d month-on-month (m-o-m) and was flat versus a year ago. While non-OPEC output stood 2.1 million b/d above January 2019, OPEC production contracted by a similar amount.
"With China buying over 70% of its crude oil from the OPEC+ bloc, some producers are already feeling the impact of China's sharp run cuts. The price of spot market barrels from Angola, Oman and Congo – which ship around 70% of their crude to China – has collapsed," IEA said.
Brazil, a none-OPEC member is feeling the pinch as well, as 60% of its exports are destined for China. In terms of volume, Saudi Arabia and Russia are by far the biggest suppliers, although they are comparatively less dependent on China as an export outlet, reports an oil and gas journal.
The journal also reported that the agency's balance has for several months shown that there could be a major supply surplus in the first half of 2020, with rising non-OPEC supply a major factor, but now the reverse has become the case. For demand growth is expected to fall sharply consequent on the Covid-19, with OPEC call plunging from 29.4 million b/d in fourth quarter 2019 to 27.2 million b/d in first quarter of 2020, meaning 1.7 million b/d below the group's January production of 28.86 million b/d. The agency's forecast for non-OPEC supply growth in 2020 is steady at 2 million b/d.
Crude oil futures went down $10/bbl during January in anticipation of a negative impact on demand from Covid-19. The price of grades from the Middle East, North Sea, and West Africa, popular with Chinese refiners, fell while the Libyan outage was supportive for alternative crudes from Algeria and Azerbaijan.