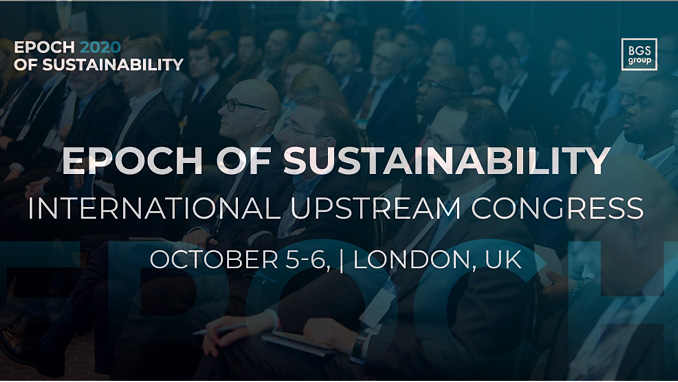 New date, contingent on the outcome of the COVID-19 though, had been announced for the EPOCH of Sustainability – International Upstream Congress for 2020 scheduled for 5th and 6th of October 2020 in London, United Kingdom. It is dedicated to the sustainable future actions in frames of oil and gas market activity.
International oil and gas companies, EPC and drilling contractors, governmental bodies, solution providers, and equipment manufacturers will gather at the closed-door Congress to discuss industry situation in the context of UN Sustainable Development Goals implementation.
The EPOCH event is expected to present the following topics such as the main trends and challenges in upstream sustainable future, cost-cutting innovations and advanced technologies, upstream safety and risk management, growing demand for gas as a step to sustainable future, diversity and inclusion in oil and gas industry among others. Visit EPOCH 2020 website https://bit.ly/3bYftKi to get further information.