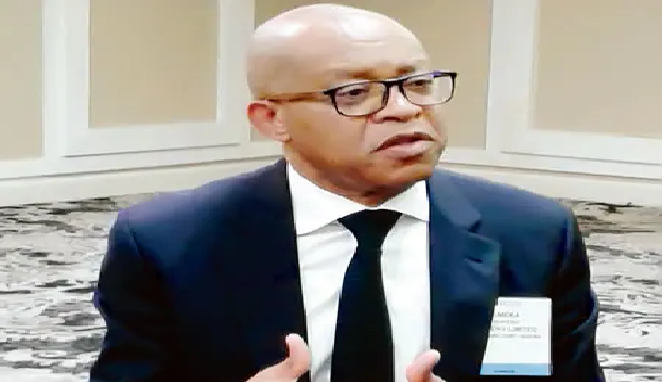 Chairman and CEO of Oilserv Limited, Engr. Emeka Okwuosa said President Mohammadu Buhari deserves all commendation for showing commitment and dedication to the development of Local Content and Capacity building through the Ajaokuta Kaduna Kano (AKK) gas pipeline project.
The Oilserv Chairman made this commendation at the flag off event of the AKK project at Ajaokuta Kogi state, maintaining that President Buhari for being at the forefront of driving progress in the oil and gas sector and for providing ample opportunity for Local content development.
"First of all, I will give thanks to the President, clearly he has been at the fore-front of driving progress at the oil and gas sector. As you may be aware, he built most of the infrastructure we have today in the early seventies as Federal Commissioner for Petroleum Resources. Most of the Refineries you see today were built within a few years when he was there", he said
According to Okwuosa, when the President came into power in the 2015 he made this project a cardinal one. "This project has been on the drawing board since 2008/9 but he made it happen" Oilserv boss said.
Oilserv he said is an example of local content development, adding that the involvement of Oilserv in this project was an indication that the Federal government meant well, and desires to see growth in local content development.
Oilserv has been operating before the Local Content Law came into being, he said.