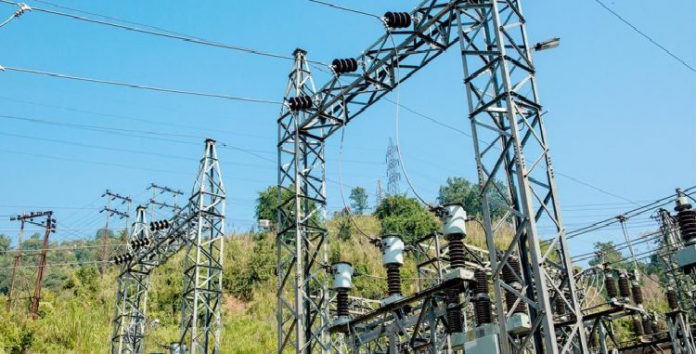 The Federal Government of Nigeria was reported to have secured $6.15 billion to fund major power sector infrastructure projects to expand production output to 25,000 MW by 2025. It also said innovative financing and cooperation models have been established under the Economic Recovery and Growth Plan, ERGP including what was referred to as the "President Power Initiative" (PPI); the Transmission Rehabilitation and Expansion Programme (TREP); and the Nigeria Electrification Project (NEP) infrastructure construction, to reach its target.
The report further stated that the "Presidential Power Initiative, PPI, said to have been launched after an agreement between the Nigerian government and German power giant Siemens AG would aim at upgrading the existing equipment like power substations, install distribution lines and transformers on the country's power grid. It said Siemens AG phase one would aim to push up Nigeria's transmission capacity to 7,000 MW.
The Transmission Rehabilitation and Expansion Programme, TREP it said would seek to address upgrade of the existing installations as well as add more transmission infrastructure such as power lines and electric transmission corridors, among others. Adding that several international institutions are providing their support to the TREP among whom were the French Development Agency (AFD), the Japanese International Cooperation Agency (JICA) and the European Union (EU). It also said that a number of projects were already within development stages, or due to be launched. It includes the construction of a $29-million-330 kilovolt-62Km long transmission line, to be built between Birnin Kebbi; a $200-million-Lagos-Ogun Transmission Infrastructure Project; the $170-million-Abuja-Transmission-Ring Scheme and the $274-million-Northern-Corridor- Transmission project.
The Nigeria Electrification Project, NEP, a government led initiative and private sector-driven which seeks to provide electricity access to households and small and medium enterprises (SMEs) in off grid communities across the country using renewable power sources as gathered would be implemented by the Rural Electrification Agency in collaboration with the World Bank, the African Development Bank among other partners.
The report maintains that Nigeria wants to develop a data driven off-grid model that would be replicable within some sub-Saharan African countries. The NEP's electrification arrangement this report said would target at providing power to 250,000 SMEs, one million households and 44 universities using solar hybrid mini grids and standalone solar systems. World Bank was reported to have already committed $350 million worth of facility in this regard. NEP it was said consists of three components namely, solar hybrid mini-grids for rural economic development; standalone solar systems for homes, farms and enterprises and power systems for public universities and teaching hospitals.
Energy Window International had learnt that in December 2019, NEP took its first step when a solar hybrid mini-grid power plant was commissioned in the Rokota community of the Niger State. The 64 kW solar hybrid plant which features 360 kW/h of battery storage has the capacity to distribute a stable supply of power to 326 households in a 10Km radius. Other planned projects include building off and on grid systems within Umuchiaka community at Lowa in Imo State, Bantage and Tella villages within the east axis, Bumoundi community in Yenagoa, Bayelsa State in the South-South.
Oh yes, but do all these justify the federal government's decision to increase electricity tariff at a time when citizens have the covid-19 pandemic and perceived maladministration in Nigeria to contend with? Did government through its electricity regulatory agency NERC not insist that there must be a hundred percent metering in Nigeria before any increase would be considered? Was the target not billed for 2021? Have citizens not heard enough about Federal Government's targets of achieving thousands of megawatts at one time or another that never took place? Is the lifespan of the APC-led government not 2023? How realistic is 25, 000 megawatts output by 2025?