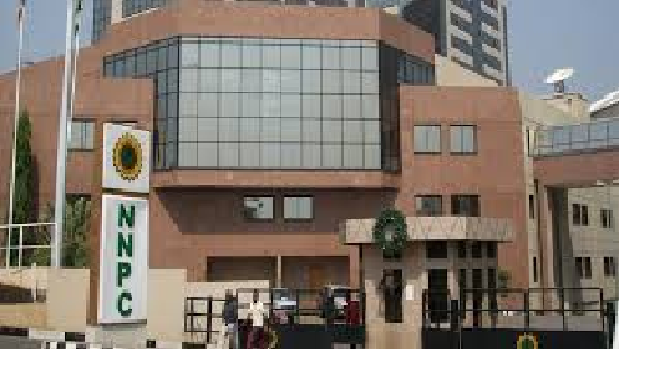 "We at NNPC are not saints, we make mistakes, indeed we have made mistakes, but they were not deliberate."
Mallam Mele Kyari, the 19th Group Managing Director, GMD, Nigeria National Petroleum Corporation, NNPC according to NNPC news magazine of August 2020, may have been gifted to oratory and fine speeches, but he could not at this time hold back the truth as he spoke, in his characteristically humorous and urbane manner to a group of oil and gas correspondents led by the Association of Energy Correspondents of Nigeria,  NAEC, under the chairmanship of Mr. Phillips Olu of Channels Television in Abuja recently.
He stated, while giving an overview of the state of the Nigerian oil and gas sector, that the sector from inception had been built on a faulty foundation characterized by conflicts and abysmal lack of understanding in drawing up working agreements between the Nigerian stakeholders and its partners, which most often resulted in losses, of resources and revenues, across all the industry value chain. "And such mistakes we have taken our time to address so that our people could see and share from the dividends arising from the orderly manner of doing business", he said.
He said he was pleased with the idea of opening up to the stakeholders who were previously living in the dark as to NNPC's modus operandi, as well as carrying out publication of the Corporation's activities and financial transactions on monthly basis for stakeholders' study and appraisal. He said he was also pleased to say that by those measures, they were able to cut down all-round operational costs within the institution to the tune of about N85 billion since he assumed office. Adding that his target, in joint effort with the IOC's, is to achieve 3million barrels per day of oil production notwithstanding OPEC restriction. "Three million barrels daily is within reach. We are working towards that notwithstanding OPEC's constraints", he said.  He also pleaded with Nigerians to bear with the recent hike in fuel pump price as global crude oil price has fallen so low to give room for a fair pump price that would have been favorable and acceptable by the generality of Nigerians. Adding that Nigeria was one country in the present global oil price downturn that vehemently opposed the idea of adjusting fully its fuel (gasoline) pump price in response to the global crude oil price reality. Insisting that the Corporation was neither an assemblage of corrupt people nor a patronage institution with an agenda to impoverish the people and promote profligacy, ostentation and waste amongst politicians and their cronies.
The pandemic meanwhile has continued to rage with cases soaring in many regions around the world, reechoes Abdelmadjid Attar, Algeria's Minister of Energy and President of the OPEC Conference, at the 180th Meeting of the OPEC Conference held on the 30th of November 2020, via video conference. "It continues to affect adversely the global economy and, consequently, the world energy markets, in an unprecedented manner. The shock to the oil industry is massive and its severe impacts will likely reverberate in the years to come", he said.
He added that the global economy is still in deep recession with growth pegged at minus 4.3% for 2020, as global oil demand for 2020 is expected to decline by around 9.8 mb/d as the second wave of the pandemic and related lockdowns put a damper on demand.
"The road to recovery is long and bumpy. It requires great patience. However, there are signs of light at the end of the tunnel", he said. Adding that next the global economy was forecast to return to growth next year, expanding by an estimated 4.4%, and oil demand growth expected to be high, in the tune of 6.1 mb/d. "This brighter outlook for 2021 gives us a cautious optimism and is a clear indication that we are on the right path", he stated.
The Group General Manager, Group Public Affairs, NNPC Dr. Kennie Obateru had earlier  in the day hosted the Association of Energy Correspondents of Nigeria, NAEC led by its brand new Chairman Mr. Phillips Olu alongside other Executives and a few other members on a courtesy visit. Olu Phillips who stated the purpose of the visit also assured the top NNPC management of NAEC members' unalloyed commitment to working and promoting the activities and laudable goals of the Corporation through effective and professional reportage. He seized the opportunity to announce NAEC's first international oil and gas conference and exhibition come August 2021, all things being equal.
In his brief response, the GGM, Group Public Affairs, NNPC, Dr. Kennie Obateru assured Olu Phillips and his group of the Corporation's support and readiness to synergize with NAEC in order to promote efficiency and transparency across board. "We must identify areas of need and cooperation", he said.