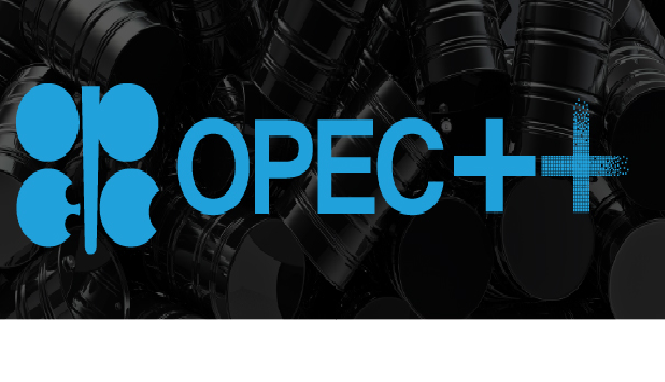 The Organization of Petroleum Exporting Countries, OPEC has agreed with Russia to a modest oil output increase from January by 500,000 barrels per day but failed to secure any compromise on a broader and longer-term policy for the rest of next year, News agency reported.
It was gathered that both groups, known as Opec+ agreed to cut production by 7.2 million bpd, or 7% of global demand from January, against the current cuts of 7.7 million bpd. The curbs are being implemented to tackle weak oil demand arising from the second wave of covid-19. The group had the anticipation to extend existing cuts till March at least. However when hopes for a speedy approval of anti-virus vaccines were lost pushing oil process further down the slope, producers became agitated and started asking for the rationale for maintaining the status quo of tight oil policy. News sources reported that countries like Nigeria, Russia, Iraq, and the United Arab Emirates have already expressed interest to supply the market with more oil in 2021. The group is expected to gather every month, according to Opec+ sources to decide on output policies beyond January, hoping that monthly increases are not likely to exceed 500,000 barrels per day.
"Opec+ has to strike a delicate balance between pushing up oil prices enough to help their budgets but not by so much that rival US output surges. US shale production tends to climb above $50 a barrel."
The price of OPEC basket of thirteen crudes were reported to have inched up a little to around $47.45 cents a barrel, Thursday coming on the heels of the Opec+ agreement to strengthen the market from January 2021. The price was in comparison with the previous day's price of $46.67 cents a barrel.
The OPEC Reference Basket of Crudes (ORB) is made up of the following namely: Saharan Blend (Algeria), Girassol (Angola), and Djeno (Congo). Others include Zafiro (Equatorial Guinea) and Rabi Light (Gabon), Iran's Heavy (Islamic Republic of Iran), Basra Light (Iraq), Kuwait Export (Kuwait), Es Sider (Libya), Bonny Light (Nigeria), Arab Light (Saudi Arabia), Murban (UAE) and Merey (Venezuela).