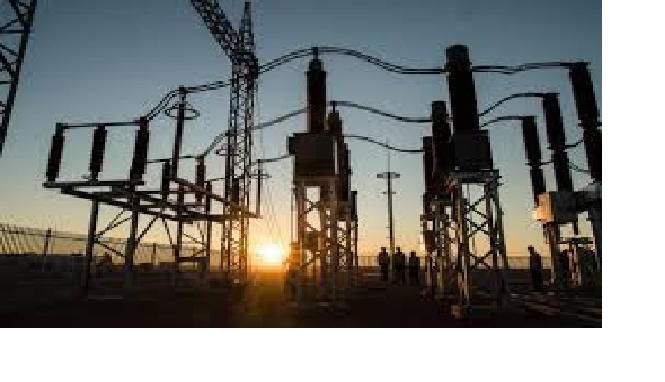 According to Wikipedia:
"Energy is the property that must be transferred to an object in order to perform work on – or to heat – the object, and can be converted in form, but not created or destroyed."
This description implies that energy is our strength, our ability to work and transform our environment. All man's progress, his civilization and socio-economic advancement entails the consumption of energy. Where no energy is expended no work is done and where no work is done, nothing is accomplished. The march of civilization is the consumption of energy. Energy is the universe.
And according to the US-based Energy Film & Education Project, Switch Energy Project,
"We need energy for everything — to power our homes, drive our cars, use technology and even to feed and clothe us. Energy underpins modern life and that's why it's the issue of our time."
Our preoccupation with modern life blinds us to this overwhelming reality. Awake or asleep Energy makes it all possible. Our homes, our leisure, games and all, even the food we eat inclusive of things we don't think about are only made possible by energy. Our food is planted, harvested, processed, packaged, transported, retailed and bought, using energy. And then you have to cook it. You have to eat it.  Your body has to process it. Energy is everything. So where we go from here?
The Power Week Africa is one meeting that has been specially designed for the African electric and power industry. It is the 3rd annual international virtual event scheduled for April 20th until 23rd, 2021. It will incorporate broadcasting live of all interactive presentations, in-depth panel discussions and networking sessions from leading experts across the globe. It also comprises three supplementary workshops, multiple case studies, from a wide range of perspectives, including expert opinions and unrivalled insights into Africa's electric power and energy market prospects. I Discussions will pivot around a wide range of topics on renewable energy, climate change and the environment. Others include energy transition and efficiency, funding and investment facilitation, energy access, policies and regulations, tariffs, capacity development, technology, solar, off grid, public private partnerships, energy storage, digitalisation, affordability, energy mix, private sector participation and so much more.
Speakers have already been drawn from all walks of life, notable among them are Geoffrey Mabea, Ex. Secretary, Energy Regulators Association, East Africa, William Price, CEO, Enel Green Power, South Africa, Cyprian Nyakundi, Energy & Petroleum Regulatory Authority, Kenya, Abubakar Malah Umar, Energy Commission of Nigeria, plus a host of others from Egypt, United Kingdom, USA, Spain, Namibia, last but not the least, Zambia.
This event is preceded by similar meeting within the Asian region tagged, "The 6th Annual Power Week Asia Virtual Conference" scheduled for 15th until the 18th of March 2021, which is also rich in content with as well in-depth panel discussions with experts and egg-heads of the industry worldwide. From national power companies, government regulators, policy makers, renewable and IPPs, to investors and suppliers from around the globe. According to Infocus, the organizers, the meeting offers the chance of learning and understanding the success strategies and pitfalls of notable power projects.
The conference features a 20+ engaging sessions covering government regulation and policy, market liberalisation, energy mix and integration, fossil fuels in power market, demand and supply, renewable energy outlook, energy transition, utility-scale solar development, wind energy, tariffs, energy storage, smart grid technologies, mini-grid and microgrid, digitalisation, electric vehicles, power trading, project finance, project development, energy efficiency and many more. Likewise, it has assembled industry professionals to simplify all the issues and strengthen all intricacies that define activities in the industry. They include Simon Li, President, Asia Pacific Project Business Unit, Trina Solar, China, Toh Seong Wah, CEO, Energy Market Company, Singapore, Torbjorn Kirkeby-Garstad, EVP Asia, SN Power, Philippines, Alice Jawan, Permanent Secretary, Ministry of Utilities, Malaysia, and Akihiko Taniguchi, Executive Officer, Global Partnership, JERA, Japan. Nessreen Rady is the Director, New and Renewable Energy, Egyptian Electricity Holding Company, Kuda Ndhlukula, Executive Director, SADC Centre for Renewable Energy and Energy Efficiency, Namibia, Brian Dames, CEO, African Rainbow Energy and Power, South Africa, Simon Hodson, CEO, Gridworks, United Kingdom, and Ademola Adesina, CEO, Rensource Energy, Nigeria, and a host of other eloquent and industry players.  For more information, please log onto www.power-week.com/asia or email weslyn@power-week.com, and or info@energywindowmedia.com