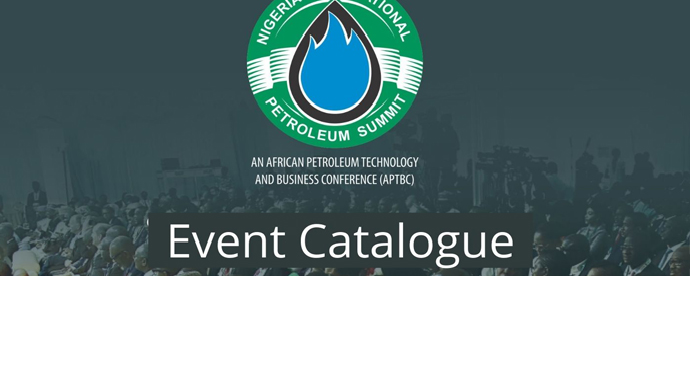 An online publication of February 19 2018 quoted a Permanent Secretary in the Ministry of Petroleum Resources of Nigeria as saying that the Nigeria International Petroleum Summit NIPS, represents "Nigeria's contribution to the quest for a sustainable platform for global industry players to come to Africa in the interest of the oil industry."
"It is designed" the report quoted, "to be Africa's largest and most important industry platform and linkage to the world where engineering and technological breakthroughs will meet other developmental and economic diversification initiatives."
How time flies, and how quick changes come and go!  The size of a masquerade they say, determines the tempo at which the drums will go. Covid-19 has pounded most economies, made a mincemeat of the oil and gas industry, raised fears and uncertainties, but it's usually the optimists and strategic thinkers who will eventually find their way through the woods. At NIPS so many ideas and strategies are usually knitted to drive an industry like the hitherto embattled oil and gas industry on the path of progress, once again.
The theme for the fourth edition which is billed for March 28 until April 1, 2021, "From Crisis to Opportunities: New Approaches to the Future of Hydrocarbon", is apt. I have been told time and time again that it is easier to run into crisis than to wriggle out of it. And problems shared they say, are problems solved, NIPS therefore has lined up quality workshops, well-researched pre-conference technical presentations, as well as world-class exhibition and networking programs for brain-storming and exhaustive discussions. No one puts new wine into an old jar they say. And the magnitude of a problem they also say, determines the kind of antidote to be administered. No better choices in terms of panelists, analysts, and industry egg-heads, could therefore have been most appropriate than the ones NIPS has already assembled for engagement during the five-day intensive summit, all things being equal.
It includes representatives of governments, Policy and Decision Makers, OPEC Secretariat to be led by the Cartel's Secretary General, Mohammed Barkindo, several foreign bodies and industry Associations like African Petroleum Producers' Organization, APPO and the International Electrotechnical Commission. Others include the International Energy Administration, IEA, SPE, Oil Producers Trade Section, OPTS, NAPE, PETAN, Major Oil Marketers Association of Nigeria, MOMAN, Oil and Gas Trainers Association of Nigeria, OGTAN, and a host of industry stakeholders from all walks of life.