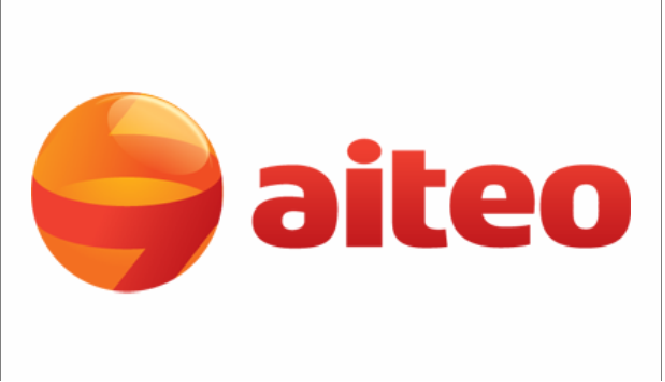 "See, I don't just like Aiteo's resilience", says a 47-year Canadian-based oil and gas prospector "I envy it. What they have done so far reveals a lot. A lot that Nigerians do not know, and will never know until they are determined to know, even among the politicians, whether by popular election or imposition, and some of whom also may be complicit."
"It equally goes a long way to tell every Nigerian how much the country has lost to maneuvers, which from inception, have been laced in a labyrinth of sophisticated and subterranean engagements prevalent in oil exploration and production, and other intricate businesses. Yes, multi-billion dollars, just to reiterate, lost to theft by operators, who equally could never have willingly opened up to all that they knew of the industry, if they had the opportunity, to the local greenhorns whose zeal also to set a standard was never, to say it succinctly, deterred by complex or capacity", recalling Engr. Okonkwo's chorus, at the Local Content meeting in Yenagoa, Bayelsa State in December 2019, and at 2020 NIPS in Abuja of how little Aiteo started before it became a giant.
"As much as there is what I see and refer to as an "unusual" charisma in Aiteo to push on with its business, there is certainly no doubt therefore in their ability to reach their goal. The economic implication of the steps they are taking today would be revealed as the country and its industry advances more and more into the future. It is a wake0up call at least that those who live in glass houses shouldn't throw any stones."
Aiteo Group, one of Nigeria's local and or, independent oil companies, IOC's said that it would not rest on its oars until the Royal Deutsche Shell Petroleum Development Company, SPDC accounts and pays to the last penny the equivalence of over 16 million barrels of oil belonging to it and the Nigerian government which according to her had gone missing through Shell's actions and activities.
The company who also at the weekend raised concerns of an attempt by the Dutch company to instigate and propagate a global campaign of calumny against her, using a number of "antagonists, individuals, and entities" who run what it called, "report-for-cash media campaigns" said it would not be deterred or distracted. Adding that Shell's media strategy was only diversionary to the intent it might take away the attention of the general public from the crux of the matter, for which the crisis has raged.
"By doing so, the outcome will create unnecessary digressions and distractions from the current issues encapsulated by our demand that Shell accounts and pays for over 16 million barrels of oil belonging to us and the Nigerian government, missing through their actions and activities", the company said.
"Aiteo has continued, unperturbed, to undertake and accomplish its identified objectives in its resolve to remain one of the foremost indigenous oil and gas companies in Nigeria.
"Those who seek to distract us from this objective will find that we will defend our position and integrity with the same application and commitment that we have continued to demonstrate in the success we have achieved", the company also said.
Aiteo who maintained, through its Group Head, Media Operations, Ndiana Matthew that Shell was only "muddying the waters and diverting the public's attention from the pertinent issues" said it could have rather exerted that energy to debunk the issue of discrepancy in figures raised against it.
"Hitherto unchallenged evidence of this missing crude is exemplified by the discrepancies in the production figures independently reported by the Nigerian National Petroleum Corporation, NNPC, and the Department of Petroleum Resources, DPR.
"As is standard in the industry, DPR reports actual reconciled production volumes from the wells that flow to the terminal. Their records and statistics align with Aiteo's reconciled production figures.
"NNPC, on the other hand, reports crude measured at the tanks in the terminal exclusively managed, operated and controlled by the IOC.
"It is the analysis of these independent reports that demonstrates the glaring discrepancies. Indeed, over the relevant three-year period, the figures from both government agencies set out below make grim, desperate reading":
2016 barrels: NNPC 16 million v DPR 22 million
2017 barrels: NNPC 13.5 million v DPR 21 million
2018 barrels: NNPC 15 million v DPR 25 million
Local Oil Companies, LOCs including Aiteo it would be recalled had raised alarm that millions of barrels of oil were missing, precipitated by Shell who was accused of deploying an unapproved metering equipment at its oil production terminal. However, Shell has maintained that the development or outcome was never intended, neither was it supposed to make them complicit to be denigrated by a local Independent "whose growth Shell had taken upon its shoulders and on all fronts even against all odds" says an in-house source.
However, World Oil publication of 21 02 2021 said: "The dispute", referring to Shell-Aiteo dispute, "is just one among a growing list of legal entanglements related to Shell's business in Africa's largest crude producer. Since the start of the year, a Dutch court has ordered the company to pay compensation for oil spills in two villages more than a decade ago, and the U.K. Supreme Court allowed 40,000 fishermen and farmers to sue Shell in England."
"Whatever the controversy", says a colleague, "the media is neither the Nigeria's industry regulatory body who should bring this matter to a close, nor the court whose decision or decisions should be taken only based on facts and figures before it."