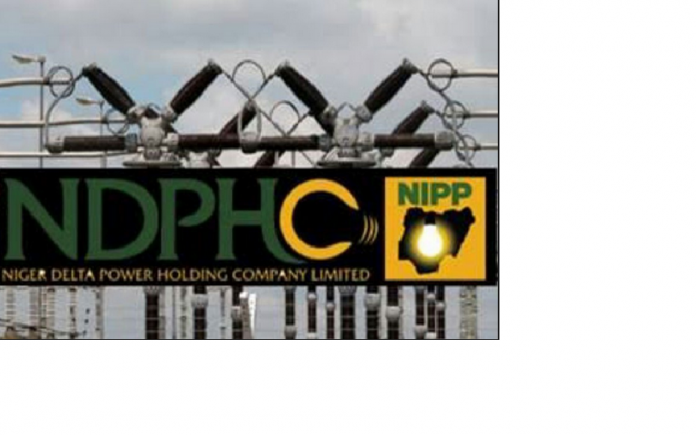 The Managing Director and Chief Executive Officer, Niger Delta Power Holding Company Limited, NDPHC, Chiedu Ugbo has led his management team on a courtesy visit to the Minister of Water Resources in Abuja to seek the ministry's support in the company's efforts at developing small and medium hydro projects in Nigeria.
He said: "We are here to pay you a courtesy visit, and at the same time, let you know what our programmes are with regard to renewable, so that we can start discussion with your ministry in earnest, on how to develop small hydro resources around the country, preferably in the northern part of the country because of quality of electricity in the area."
He noted that though the company has ten power generation plants, with eight linked to the national grid, most of them are located in the Southern part, with total output of about 4, 099MW, and so are unable to generate optimally due to poor transmission and distribution infrastructure.
"We have 4, 099MW but not all are taken to the grid due to systemic problems. If you check today, we have 500-700MW on the grid. That is not to say that our machines are bad. It is because of transmission and distribution challenges, he said.
"In those areas too NDPHC has done significant work. We pride ourselves as having invested about 50 percent of the transmission assets in the country. We have invested heavily in transmission and distribution assets all over the country; in every State.
"We have also invested on solar home systems. We started from, not just undeserved but unserved communities. We did 20, 000 in the first phase called, "beyond the grid programme". We started the second phase in Kazuare Emirate in Bauchi State with 10,000 connections.
"But having developed our thermal plants reasonably, we thought it was time to move to the next phase of our project development, and that phase is where, after optimizing gas resources, we have to optimize other resources we have for power generation.
"In renewable, we are working on solar, not just stand alone, but also mini-grid, and on utility scale, that is on one side. We also thought that part of the programme was the hydro electric, and that the best way to start it is the dams", he added.
Speaking during the meeting, the Minister Water Resources, Engr Adamu explained that Nigeria has over 240 dams across the country, with most having the capacity for hydro power.
Adamu who pointed out that the dams have the capacity for 40MW and below stated that most of the projects have been halted because of poor planning. Adding that most irrigation projects in the country require a lot of water which also needs a lot of electricity to operate.
Urging NDPHC to support the projects by installing solar panels in the irrigation areas.
The NDPHC CEO was accompanied on the visit by his team.
Inspite of this efforts, Nigeria has continued to record abysmal low electricity output which most occasions was only very little above 3, 000 megawatts, with excuses built around infrastructure deficit and poor funding, but like the former Communications Manager, NDPHC, Alhaji Yakubu Lawal once said, "The time will come when Nigerians will start reaping the fruits of constant energy supply in a post-privatization power sector era. That would be when evils of economic sabotage, vandalism, insufficient transmission and distribution facilities, inappropriate industry and market structure would be past memories. With core investors unhampered by paucity of fund coming into full stream, and things going beyond distribution companies (DISCOs) inappropriate billing system, homes and businesses in Nigeria would need no more to be generating their own electricity. At that time, the role played by NDPHC in resuscitating the power sector in Nigeria, and ushering in sustainable national development will never be forgotten."