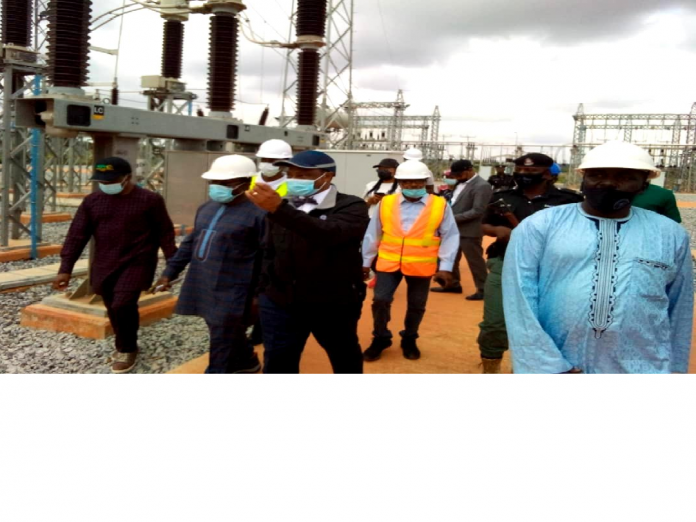 Little by little those drops of water they say, the ocean is formed. It may not be visible at the first instance, but it is apparently gathering momentum. This is, metaphorically speaking, what the Niger Delta Power Holding Company, NDPHC Limited, despised in the past as redundant, unprofitable and wasteful, seems to connote. Little by little, they are setting the stage for an electricity sector which will no longer be termed forsaken, by millions of consumers who bite their fingers daily for simply identifying, either by commission or omission, with the country referred to as Nigeria.
The Company had just announced the completion of construction on a 330/132/33KV power sub-station project in Lafia, Nasarawa State, the Executive Director, Networks, NDPHC Engr. Ifeoluwa Oyedele had disclosed in a press statement issued by the company through its Head, Communications & Public Relations, Olufunke Nwankwo.
Engineer Oyedele who stated that the works as were originally designed had been completed one hundred percent upon inspection of the project recently, also added that all the pre-commissioning tests have been fully carried out.
"The sub-station is now being connected to the national grid through the line-in-line-out which is in progress", he explained.
While expressing satisfaction with the progress and quality of works at the site noted that the project was historic, adding that the original date for completion was delayed because of the outbreak of the covid-19 pandemic. Stating that the company would be ready to hook up to the national grid while waiting for its inauguration which comes up as soon as a date is fixed by the authorities. He said that all the stakeholders worked together to bring the project to completion. Adding that the Abuja Electricity Distribution Company has already completed running the lines critical to the project's full take off.
He expressed optimism that the project would help facilitate growth in socioeconomic activities and investment in the State.
Engineer Oyedele who was accompanied on the inspection tour by his technical team, was later received by the State governor, Engr Abdullahi Sule.