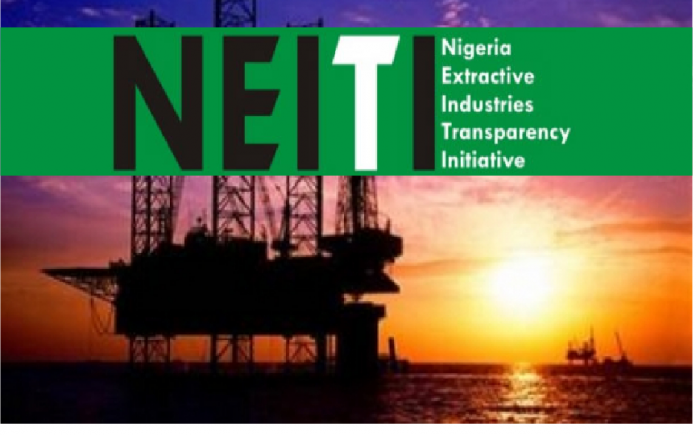 The Nigeria Extractive Industries Transparency Initiative (NEITI) and the Ministry of Mines and Steel Development said they would work with each other to improve revenue contributions from the mining sector to the Federation account.
According to a press statement issued by the agency through its Communications and Advocacy department, the two Organizations made the commitment when Dr Orji Ogbonnanya Orji, Executive Secretary NEITI and his team paid a courtesy visit to the Minister of Mines and Steel Development, Arc. Olamilekan Adegbite at his office in Abuja.
Dr. Orji who was reported to have explained that the ministry and NEITI would work more closely to ensure that revenues and contributions from the solid minerals sector were properly accounted for also noted that his vision for NEITI which is predicated on "relevance built on revenue growth and impact" aligns with the spirit of cooperative enterprise in both institutions towards economic growth. Adding that a lot more can still be achieved if the both institutions can share information and build together staff capacity.
"I appeal to the Minister to take special interests in the work that NEITI does because it will support the on-going reforms in the ministry. When you have reliable data, it can be used to institute effective planning and governance of the sector and diversify the revenue sources of the nation."
"NEITI mandate is all about reconciling what companies paid to government and what government received in taxes, royalties, rents and all statutory titles and payments. I must confess that all your key parastatals and departments cooperate with us during this reconciliation exercise, but we could deepen this relationship further. The Mining Inspectorate Division needs to be more responsive and share timely data on royalty payments to enable us report more accurately revenues accruing from the ministry and plug leakages where they exist". Dr Orji said.
He further requested that the Artisanal and Small Scale Mining, Mines Environmental Compliance Department (MECD) and Research and Strategy Departments shared data as well as carry out regular updates on policies and initiatives of the ministry.
"We need to know about these policies and programmes. It is better we speak on them at the local level", he said.
"I give kudos to NEITI for helping so many operators in the sector to be transparent. The pursuit for transparency is not an easy one and this has strengthened the sector", Arc. Olamilekan Adegbite was quoted to have said as he responded in commendation to NEITI for its huge contributions to Nigeria's extractive sector governance and reforms. And while providing insight into the ministry's activities, Arc. Adegbite said a lot has been done in artisanal mining, inspectorate and digital infrastructure, as well as in the implementation of the roadmap on solid minerals development.
"The ministry has a very robust server that won awards internationally and cost government a lot of money to develop. When this server is fully deployed, our operations and processes will be fully automated and data will be available real time. We are also working on upgrading our Information Technology, IT infrastructure with galaxy backbone."
Noting that the ministry's support towards engendering women inclusivity in its operations cannot be compromised. "We are gender friendly and we encourage gender inclusiveness as we constantly improve and give energy to women so that they can earn their rightful place."