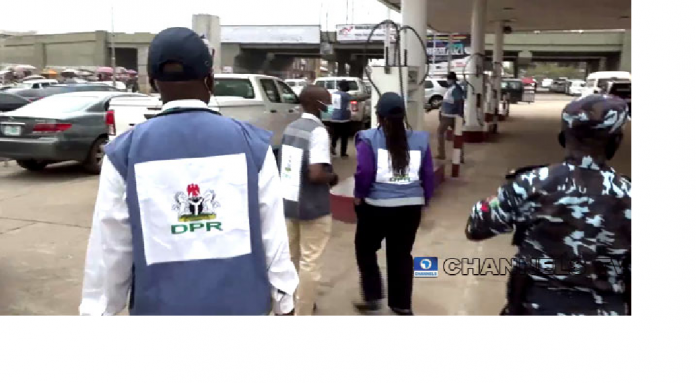 "If truly intrigues, manipulations, and maneuvres were antidotes for a sick industry", says a colleague, "Nigeria's petroleum ministry has gotten it more than enough."
The Department of Petroleum Resources, DPR, Petroleum Equalization Fund Management Board, as well as the Petroleum Product Pricing Regulatory Agency, PPPRA have just been scrapped and new agencies established.
Timipre Sylva, Nigeria's Minister of State for Petroleum Resources had announced in a press statement according to local news sources.
The Minister had also announced the new agencies to include the Nigerian Upstream Regulatory Commission, as well as the Nigerian Midstream and Downstream Authority, the ministry's Face book page revealed.
"The management team comprises Engineer Gbenga Komolafe, Chief Executive Officer of the Nigerian Upstream Regulatory Commission, while Engineer Farouk Ahmed is the Chief Executive Officer of the Nigerian Midstream and Downstream Regulatory Authority.
Timipre Sylva equally charged the new Chief Executives to be up and doing in their respective areas in order to ensure that there is a smoother, fuller actualization of the PIA.
The DPR was charged with the responsibility to monitor fuel stations across the country to ensure that products were not hoarded, alongside other functions upon establishment, while PEF(M)B acted as a special intervention agency through which  government ensured products were sold at approved prices.
PPPRA was saddled with the responsibility of determining the pricing policy, as well as regulate the supply and distribution of petroleum products, among other functions.
After signing the PIA amidst pressure, to replace the Petroleum Act of 1969, Mohammadu Buhari went ahead to approve the setting up of a steering Committee which was given only twelve months to work, chaired by Sylva. The Committee was to facilitate commencement and actualization of the contents in the PIA.
Buhari had also asked the Senate to amend the PIA, saying the request became necessary after he reviewed the administrative structure of the Nigerian Midstream and Downstream Petroleum Regulatory Authority and the Nigerian Upstream Regulatory Commission.
Enlisting the three areas of the Act he wanted amended to include the appointment of non-executive board members, removal of the Ministries of Petroleum Resources and Finance from the boards of the two institutions, as well as the appointment of executive directors.