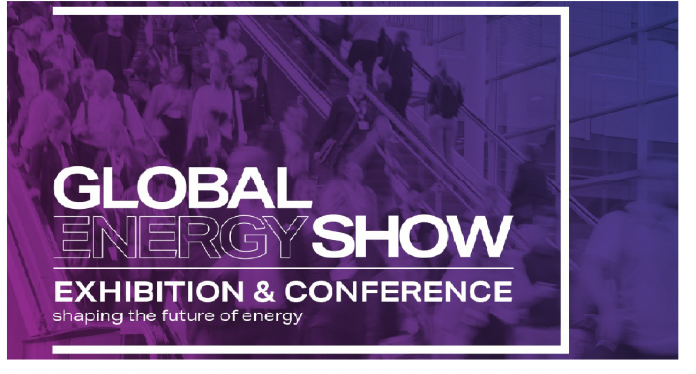 The Global Energy Show, GES has announced winners of its 2021 energy industry excellence awards, carved out to recognize leaders, innovators and trail blazers in the energy industry, as well as other awards put in place to appreciate companies and individuals for "disrupting the industry and promoting healthy advancement of the sector."
According to an email to Energy Window International, this year, 35 nominees were confirmed by an award panel of judges, with winners in various categories who got their recognition as innovators with visible and tremendous impact in the industry.
A virtual award ceremony due generally to Covid-19 restrictions, but more particularly to a public health emergency announcement made by the Alberta Government, saw the emergence of winners like Exergy Solutions, and Aramco Americas under the "Collaborative Trendsetter Award", designed to recognize those who understand the value of trust and effective collaboration.
TOKU Systems, and IronSight bagged the Disruptive Digital Innovator Award which recognizes novel digital technologies as pivotal to advancing the energy industry.
The Emerging Clean Technologies Award is focused on innovative technologies or processes that improve environmental performance or decrease cost of production in the energy industry through significant energy efficiency improvements, the sustainable use of resources, or environmental protection activities. Winners in this category were Eavor Technologies and Acceleware.
The Emerging Leader Award acknowledges an up-and-coming individuals who by their efforts have made significant contribution to their organization, industry or community that go above and beyond their normal day to day duties. The nominee should stand out in terms of strategic thinking, leadership, community involvement and the pursuit of excellence in their field. The winners on this list were Kehkashan Basu, Green Hope Foundation and Agnieszka Pawlak, Carbon Connect International.
Other awards include, the Excellence in Power Generation Award which acknowledged companies for demonstrating resilience and commitment to producing economically and environmentally sustainable power generation, with winners as, Ensol Systems and Qnergy.
The Innovation in Technologies: Equipment or Process Controls Award went to IronSight Westgen Technologies and Advanced Upstream, for their highly disruptive innovations in equipment that have had a major impact on energy efficiency, emissions, economics, scheduling, or quality.
Katal Energy, as well as Radicle, bagged the Suzanne West Environmental Excellence Award which was meant to recognize and appreciate efforts, initiatives and technological advancements that have either minimized or eliminated the environmental footprint of the oil and gas industry.
Meanwhile, DMG Events, organizers of the Global Energy Show and many other shows worldwide, has announced its programmes for 2022 which starts with the usual annual event now billed for 21st to 23rd September 2022 in Calgary Canada. Prelude to this leading assembly are, Calgary Show (Expo and Conference), to take place in April, 5th and 6th 2022, Canadian Hydrocarbon Convention, April 26th to 28th, Canada Gas and LNG Exhibition and Conference, May 10th and 12th, and, the International Pipeline Expo, which may also serve as an epilogue to the major yearly feast, billed to come on from 27th until 29th September 2022.