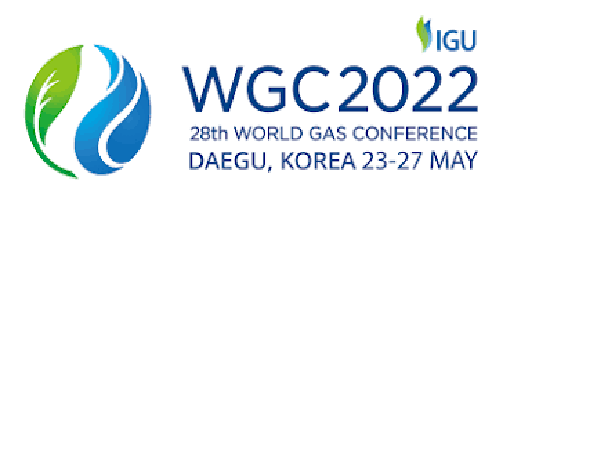 The die is cast, the World Gas Conference, WGC, the world's largest natural gas assembly which is always in the news, is making the waves once again. It is the 28th in the series, and launched for the first time in 1931. Wisdom they say comes with age. Usually held every three years in the country holding the Presidency of the International Gas Union, IGU, it aims to promote, among other objectives, the awareness about the crucial importance of natural gas as the cleanest source of energy especially at this moment of heightened campaign for global energy transition, geared to reduce emissions to preserve man and nature from extinction, that which it has consistently done through continuous reviews and updates of its scholastic industry contents.
This year's theme, "A Sustainable Future Powered by Gas", described by many as apt because it is a culmination of three years of IGU intensive research and evaluation of natural gas trends, and marking as well the culmination of the Korean Presidency, has one key goal – to "raise the voice of natural gas while offering the latest industry updates.
Described as the most important global gas industry gathering with age spanning across decades, and serving as meeting point for business leaders, experts and policy makers, the event will provide, as always, opportunities for discussion on timely industry issues, during the conference programmes and through unique networking events. To bring the best out of this is a lineup of plenary speakers comprising CEO's of major global energy companies, and Ministers of countries whose years, knowledge and experience of the gas industry worldwide was better seen than imagined.
With more than 12,000 participants from about 90 countries worldwide, 350 certified exhibitors covering the entire spectrum of the gas industry which includes producers, buyers, solution providers, and related industries, the city described as "colourful" is set to host, in its symbolically Daegu Exhibition & Conference Centre, a historic gathering of global energy significance, an event which, over the years, has been reckoned as the flagship of the global oil and gas industry. It is called the city of Daegu, said to be the third largest metropolitan area, inhabiting over 2.5 million residents, and located within the south-east of South Korea.