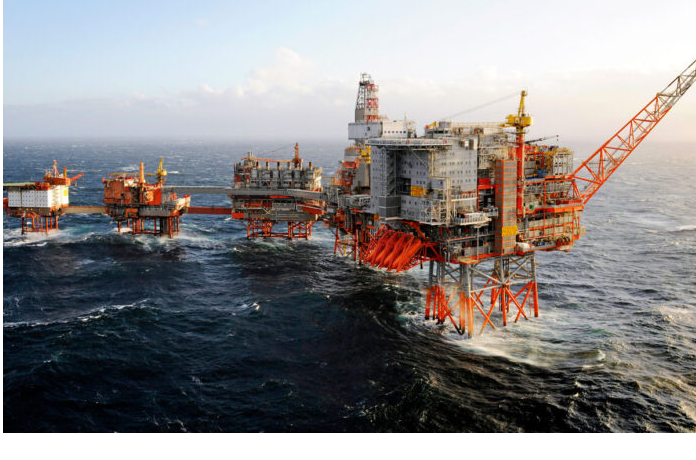 Meanwhile,, as Africa's oil and gas producers struggle with challenges of declining oil production, growing interest among oil and gas majors to divest, or even cease further operations in key oil producing countries in West Africa, with mergers looking likely, stakeholders, including governments and policy makers, have been advised to reexamine, and if possible, redefine conflict areas within their fiscal oil and gas exploration and production arrangement to encourage investment.
With expectation that over 70% of the overall oil and gas production in Africa would be driven by partnerships between majors and NOCs through to 2026, the possibility was not ruled out that other factors could impede progress, factors which include West Africa's notoriety for high emission rates, as well as the difficult and cost intensive deep-water projects that define the terrain. Others include hackneyed movement in the "conceptualization to implementation" in the required fiscal changes which many a time has led to projects delays, and sometimes outright cancellations. Besides, Nigeria has been plagued by pipeline vandalism, which often results in millions of barrels wasted to oil spills and environmental issues. Over time, Shell PLC Nigeria's onshore operator for instance, has often been faced with litigations, ranging from spills, to demands for payment – these issues, along with the growing influence of stakeholders in shaping future strategy away from less clean fossil fuels, has resulted in divestments by majors.
The reports notes that Africa's upstream sector can still see a significant change in oil and gas production, however, the oil and gas majors who are already lined up to shed assets in key producing nations must divest their portfolios to the relatively less known and less funding rich indigenous companies.. For expansion by indigenous E&P companies, as sales and mergers advance is as urgently needed as possible. Companies like Sahara Group, Seplat Energy, Famfa Oil, Nigeria Delta Exploration & Production, NDEP and Troilus Investments were reportedly planning to bid for Shell's stakes in as many as 19 oil mining leases OML in Nigeria, where the deadline for submitting bids was 31 January 2022. Seplat is also reported to be considering acquiring ExxonMobil's shelf portfolio onshore Nigeria, while Somoil, as mentioned above, is gaining assets in Angola from TotalEnergies and Inpex. While these transactions, if or when completed, could see the local companies focus more on development of the assets than the majors. It does not go without enormous risks, the report noted.
Another major setback would be about raising sufficient funds for the intended acquisitions and development of such assets as many international banks and investors have become increasingly wary of oil and gas assets in the region, especially in Nigeria due to security and policy concerns, however, some African and Asian banks are said to be willing to finance fossil fuel operations in the region.