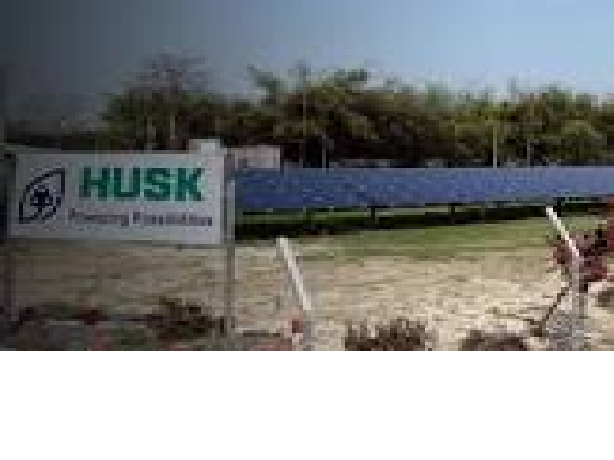 Husk Power Systems, operator of the largest fleet of community solar minigrids across Africa and Asia with plans to build 500 minigrids in Nigeria by 2026, has reported significant revenue growth in 2021 despite massive market disruptions from Covid crisis. The company also said it avoided nearly 6,000 tonnes of CO2 by displacing diesel generators, Corporate Results for 2021 equally indicated that besides the 45% increase, Husk Power Systems made a "Rapid Africa Expansion", and "Robust Pipeline of Shovel-Ready Solar Microgrids." Adding that from the start of the pandemic at the end of 2019, Husk has achieved a 66% compound annual growth rate in the face of multiple Covid lockdowns.
The Company stated its Key corporate results for 2021 to include the revenue income growth of 45% it said was driven by a 79% growth in microgrid electricity sales, a 155% expansion of energy efficient appliance sales, and steady growth of Husk's turnkey rural commercial and industrial, (C&I) solar installation business.
As the first company to launch multiple microgrids (a batch of 6) in Nigeria, Husk says it has made meaningful progress in the country, which as it said meant that its business model was fully portable to Sub-Saharan Africa's largest microgrid market. Adding that it plans for 500 sites in Nigeria by 2026, with an already 100% local team of 50 staff since 2020, with discussions ongoing to harness additional African markets.
In terms of business customer growth, the company reported growth in its micro, small and medium-sized enterprise (MSME) customer base by 40% from 2020, ending 2021 with more than 6,100 customers engaged in retail, financial services, agriculture, manufacturing and other industries, serving more than 200 factories.
With regards to what it called "demand creation leadership", Husk said average revenue per user (ARPU) grew 16% since 2018, while capacity utilization of its microgrid assets was over 45%, both industry-leading key performance metrics. In Nigeria, it reported 45% utilization within three months of operation.
As the largest fleet and robust pipeline, Husk said it was operating 215 microgrids (140 community-based and 75 captive) by the end of 2021 with a 12MW generation capacity, using its highly-accurate, proprietary site demand scorecard to build a pipeline of hundreds of additional sites.
On measurable climate and social impact, Husk says it avoided 5,740 tonnes of CO2 by displacing diesel generation, and provided clean electricity to nearly 400 schools and healthcare service providers, thus ending 2021 with 475 direct employees.
"With profitability as its focus, Husk is leading the community solar-hybrid microgrid industry to 'scale at speed', and our management team is ready to take a quantum leap and grow the company 10X over the next four years," says CEO and Co-Founder Manoj Sinha.
"We are committed to wiping out the need for diesel generators, bolstering last-mile electrification in partnership with governments, and benefiting millions of people and hundreds of thousands of small businesses, including smallholder farmers."
Husk Power Systems was founded in 2008. It is the leading net-zero energy services company operating across Asia and Africa, with its smart and sustainable solutions, centered around community solar microgrids, accelerate access to clean, modern and affordable electricity to catalyze socio-economic development.