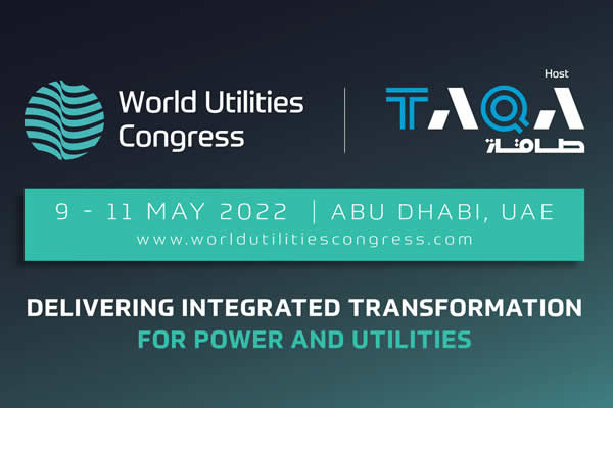 The power and utility industry will witness unprecedented multi-billion dollar investment opportunities over the next decade.
The increasing demand for energy services is paving the way for a new energy ecosystem
"Our strategic recommendations for the future", says His Excellency Suhail Mohamed Al Mazrouei, Minister of Energy and Infrastructure UAE, "show that increasing investments in renewable energy projects will allow us to make a very significant impact in future-proofing the energy sector and prioritizing renewable production technologies."
"The ministry's objectives include strengthening the country's focus towards renewable energy or clean alternative energy that uses safe, environmentally friendly and reliable technology in line with the UAE Energy Strategy 2050."
At the global stage, what was initially thought as mere industry sloganeering alleged to have been initiated by the industrialized West to distort and possibly dismantle the strategic economic plans of the third worlds from reaching their economic development goals is, at the moment assuming, and stronger too, a global economic and political dimension. Energy transition is now at the doorstep of all the countries, developed, developing, as well as the underdeveloped. From mere sloganeering, it has snowballed into an inevitable global energy industry priority which demands that all hands must be on deck. Lowering gas emissions is now at the center of all global discourse. Effective policy formulation amongst national governments, as well as the urgent need for proper technological tools capable of reducing emissions to the barest level thereby turning the chimneys green sits above all other industry discussion at the moment.
Utilities are now at the heart of delivering global reductions in greenhouse gas emissions. All indicators point to one thing – the challenge to decarbonize, now a herculean task that requires all hands on deck. The need for team work and knowledge sharing no longer require much emphasis. It is coming six months after COP26, the World Utilities Congress is expected to provide a platform to help the industry reflect on the next phase of the much-talked-about climate challenges.
To be hosted by TAQA, the gathering will provide an unrivalled platform to explore the latest products, innovations and technological advancements across the global power and utilities landscape, bringing together water and power leaders to provide insights on building resilient low carbon business models with agile automated digital operations.
A new global exhibition and conference which sufficiently address the future of low carbon power and water supplies, will see its first edition at the Abu Dhabi National Exhibition Centre (ADNEC) 9-11 May 2022. A multi-year deal for the new show is understood to have been struck between the UAE authorities, venue and organizer dmg events.
The in-person event, to be hosted by The Abu Dhabi National Energy Company PJSC (TAQA) has the unflinching support of the UAE's Ministry of Energy and Infrastructure, Abu Dhabi Department of Energy (DoE), Department of Culture and Tourism – Abu Dhabi (DCT Abu Dhabi), Emirates Nuclear Energy Corporation (ENEC) and Abu Dhabi National Exhibitions Company (ADNEC).
Jasim Husain Thabet, Group CEO and MD of TAQA, said: "We are excited to host the World Utilities Congress in Abu Dhabi and hope it will enable us to meet with our peers from around the world to learn from each other and to work together for a sustainable future. Developing low carbon power and water is not just a matter of doing well, but it is also good business… This new global conference and exhibition will provide a great opportunity for the sector to showcase ideas, solutions and best practice in front of an audience that matters."
Humaid Matar Al Dhaheri, Managing Director and Group CEO of the Abu Dhabi National Exhibitions Company, added: "We resolutely support the creation of new exhibitions and conferences, and look to welcome them to the UAE's capital. In doing so, we create value for the whole of Abu Dhabi, increasing the direct and indirect economic contribution of the business tourism sector to the emirate's economy, alongside transferring knowledge and advanced technology into the UAE.
"ADNEC is fully prepared to host the exhibition and conference for the World Utilities Congress 2022, ensuring its quality is aligned with Abu Dhabi's regional and global reputation."
For Christopher Hudson, President, dmg events, organizer of the World Utilities Congress, the Congress would enable the energy and utilities sector to forge new strategic partnerships that will help shape the future of the global utilities industry.
"Through the exhibition, the energy industry will be enabled to showcase the latest technologies, products services and solution to support the drive to net zero."
With focus on the proactive measures for decarburization, curbing carbon emissions and attracting the long-term capital investment needed for a sustainable future, the World Utilities Congress serves as an opportunity for the global power and water industry to converge and discuss trends and technologies impacting future power and water demand. It is also an opportunity to explore innovation and other advances across the global industry, whilst addressing challenges of rapid urbanization, decarburization, decentralized energy, customer empowerment, sector convergence and more.
It would be recalled that recently in the UAE, they launched the 'National Integrated Energy Model' to support the UAE Energy Strategy towards increasing the contribution of clean energy into the country's total energy mix to 50% by 2050. In addition was a major shift underway towards energy-efficient water production, by way of reverse osmosis desalination.
To be held at the Abu Dhabi National Exhibition Centre (ADNEC) as both an exhibition and conference, the World Utilities Congress will grant the utilities industry direct access to growth opportunities in the UAE and wider MENA region, as well as with the fast-growing economies of Asia.
"A rapid transformation is taking place in Abu Dhabi's water and power sector and it is shaped by major trends of profound shifts to clean and renewable energy, technological advances, energy efficiency and demand management. Such advances will require more flexible regulatory frameworks, advanced smart-grid management, more integrated resource-management systems and an adaptive network to drive sustainable development and an efficient energy transition. With this in mind, we view the World Utilities Congress as an important event that brings local and international expertise together to focus on delivering integrated transformation for the water and power utilities and we look forward to a successful inaugural edition in 2022."
'The utilities sector will play a significant and strategic role in tackling climate change through increasing electrification of the energy sector, and decarburization of power production. As part of the UAE's transition to cleaner energy sources, the Barakah Nuclear Energy Plant will generate up to 25% of the UAE's electricity needs for the next 60 years ahead, with zero carbon emissions, offering a proven solution to climate change, and we look forward to sharing the UAE model with experts and policy makers at the World Utilities Congress in 2022 to identify viable solutions that ensure a reliable, sustainable grid to support economic and social growth'. Saus H.E. Mohamed Ibrahim Al Hammadi, CEO, Emirates Nuclear Energy Corporation.