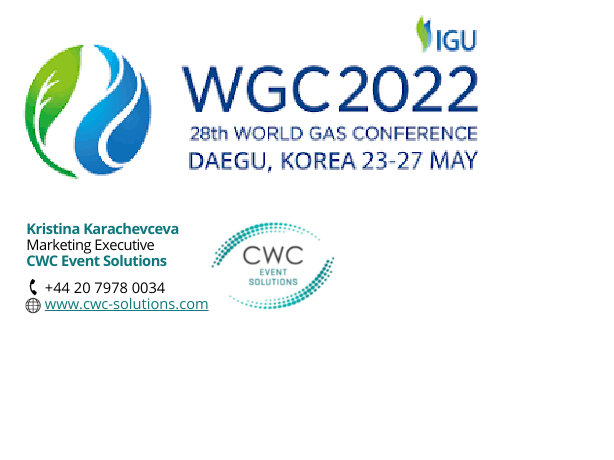 "Natural gas meets a considerable share of seasonal energy demand in many countries, offering resilience and security of supply in the face of adverse weather and volatile markets. In addition to this short-term role, the group suggested that an extensive roll-out of Carbon, Capture, Utilization and Storage, CCUS technology and hydrogen production in the longer term would enable natural gas to align with a net-zero pathway" – G20.
Natural gas has always been referred to as a potential driver and facilitator to achieving the objectives of the global energy transition now on track, looking at its central role in pushing up production and transport of hydrogen, predicted by the European Union and the rest as key to realizing the long-awaited future climate-neutral economy. It is versatile, analysts have argued, and serves as an energy source for all sectors, which do not exclude heating, cooking and industrial applications. In Africa, gas is an enabler and a sine qua non, says the United Nations Economic Commission for Africa. On greenhouse gas emissions, its advantages over others including coal, is said to have been proven over and over, with no basis for comparison, as a support system, in terms of its high emission reduction compliance. Which therefore "makes it an attractive option for stabilizing the path to renewables while reducing carbon emissions in the short term."
Besides reliability and affordability, as well as being an enabler of innovation, natural gas is also said to act as a bridging ingredient in the hydrogen revolution, tool to confronting energy poverty, towards energy sector transformation, through Carbon Capture and Storage.
Hear from those who speak the language and uphold the tenets of the industry at the world's largest natural gas event, the World Gas Conference, soon to take place in the city of Daegu, South Korea, from 23rd until 27th of May 2022. The news is already in the air, and making the waves at the moment. It is the 28th in the series, and launched for the first time in 1931. Wisdom they say comes with age is a common aphorism.
Usually held every three years in the country holding the Presidency of the International Gas Union, IGU, it aims to promote, among other objectives, the awareness about the crucial importance of natural gas as the cleanest source of energy especially at this moment of heightened campaign for global energy transition, geared to reduce emissions to preserve man and nature from suffocation and gradual extinction, that which it has consistently done through continuous reviews and updates of its scholastic industry contents.
This year's theme, "A Sustainable Future Powered by Gas" is apt according to industry analysts, first because it is a culmination of three years of IGU intensive research and evaluation of natural gas trends, marking as well the culmination of the Korean Presidency, and with one key goal – to "raise the voice of natural gas while offering the latest industry updates.
Described as the most important global gas industry gathering with age spanning across decades, and serving as meeting point for business leaders, experts and policy makers, the event will provide, as always, opportunities for discussion on timely industry issues even as outlined above, through conference programmes and unique networking events.
To simplify the technical content aspects during the 4-day event is a lineup of plenary speakers comprising CEO's of major global energy companies, and Ministers of countries whose years, knowledge and experience of the gas industry worldwide have been second to none.
With more than 12,000 participants from about 90 countries worldwide, 350 certified exhibitors covering the entire spectrum of the gas industry which include producers, buyers, solution providers, and related industries, will be meeting face to face at the historically symbolic Exhibition and Conference Centre in the "colorful" city of Daegu, South Korea. Daegu is the third largest metropolitan area, with over 2.5 million residents, and located within the south-east flank of South Korea.