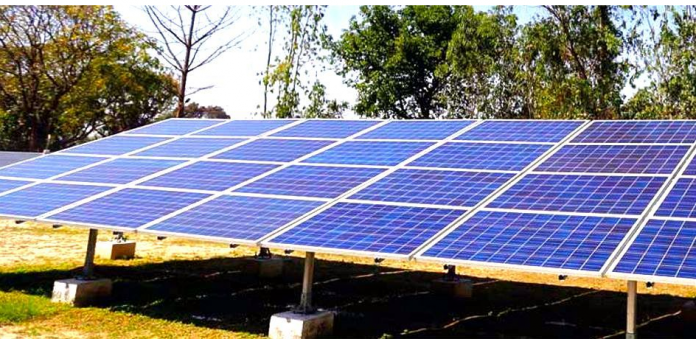 NESP Programme, co-financed by EU and German Government kicked off in 2013, and now in its second phase 2017-2023
GIZ offers customized solutions to complex challenges in more than 120 countries globally
On energy GIZ said to run more than 160 projects
EV's development and manufacturing in Nigeria said to be gathering momentum
Nigeria's Ministry of Power reported to be at the helm of affairs
EU, German's Ministry of Economic Cooperation And Development inject millions of Euros to set the initiative on course
Nigerian Energy Support Programme NESP mobilizing thousands of skilled workforce to consolidate the renewable energy and energy efficiency initiative
Former President, Goodluck Ebele Jonathan, in a forward to his regime's planned action for improved electricity supply in a country whose power sector profile since independence has been characterized by policy somersaults, administrative ineptitude, operational inefficiency, hybrid manipulations, criminal insensitivity, and abysmal neglect once said: "The availability of Electric Power to the homes and business of our citizens has been one item in our national life that we have approached with so much hope and yet experienced so much frustration over the past decades."
He did not hide under any cloak as he said, upon assumption of office that, "Over the past decades, the stalled expansion of Nigeria's grid capacity, combined with the high cost of diesel, has crippled the growth of the country's productive and commercial industries. It has stifled the creation of the jobs which are urgently needed in a large and rapidly growing population, and the erratic and unpredictable nature of electricity supply has engendered a deep and bitter sense of frustration." And this is despite, as NESP stakeholders reechoed, the country's rich gas and oil reserves, as well as the corresponding export earnings." And today, and considering the global call and demand for energy transition, and the rapidly growing population especially in Sub-Sahara Africa, the need has arisen for concerted efforts toward reaching out to the remotest parts of Africa and the rest, whose business and economic development towards fostering a healthy living "rests largely on the productive and effective utilization of the energy provided by the mini-grids.
A mini-grid by simple definition, is an off-grid electricity distribution network involving small-scale electricity generation, with power rating arguably below 11KW, however the United Nations Framework Convention on Climate Change, UNFCCC maintains its rating as above 11KW but below 15KW. Mini-grid, says analysts, represents an interesting and important midway point between stand-alone and major grid electricity systems. They typically serve remote communities that are not "economical" to connect to large grids due to their isolation, but that have a sufficient density and diversity of end users so that it makes sense to connect them together rather than supply them all with stand-alone systems.
In a presentation not quite long ago, the International Energy Agency (IEA), among other agencies, unveiled critical roles mini-grid would play in providing universal energy access in developing countries that still haven't achieved near complete electrification, pointing out as well some mini-grid deployments in developed countries for isolated communities, such as those on the islands, as well as those located in particularly harsh and remote locations, citing Australia as critical example. But that's a good story for another day.
In Nigeria, some rays of hope seem to be sweeping across the length and breadth of the country, as what was initially considered utopia is suddenly becoming a reality. Rural electrification through solar mini-grids looks like a fait-accompli, and the elimination of combustible engines does not seem to look like an impossible task, says stakeholders, who also believe that if all the necessary encouragements – from government policies and legal frameworks, to collaborative thus effective private partnerships are put in place, the sky was just the take-off point in the country's quest for efficient and sustainable energy system.
In a keynote address at the First Career Fair (ENERGIZE) for the clean energy sector, hosted by the REEEA-A, EU and German Government in Lagos, Nigeria's Minister of Power Abubakar Aliyu, represented by Engineer Abubakar Al-Dapshima, Director, Renewable and Rural Power Access, said the country's renewable and energy efficiency sector was growing speedily, demanding an urgent need for a skilled workforce to support the strengthening of power and energy access initiatives of government, sector actors and partners.
Welcoming participants on behalf of the Renewable Energy and Energy Efficiency Associations – Alliance (REEEA-A) Steering Committee, Dr. Aminu Isa highlighted the imperatives around effective collaboration as a key driver of any anticipated growth in the sector. He said: "As an alliance of Associations within the RE and EE sector, we are very much interested in joining synergy, to improve the quality and standards of RE and EE technologies, while also strengthening capacity in terms of knowledge generation and skills distribution."
"Youth and Job creation" says Ms Inga STEFANOWICZ, Head of Section, Green and Digital Economy at the EU Delegation to Nigeria and ECOWAS "is a major KPI for the EU in Nigeria, and we are happy to support the implementation of this activity that contributes to multiple Sustainable Development Goals in one go particularly the creation of decent work within the renewable energy and energy efficiency sector to foster economic growth in the country."
Duke Benjamin, Head of Programme, NESP, represented by Olumide Fatoki, Head of Unit, Sustainable Energy Access, stressed the commitment of the programme to reinforcing the skills and capacity force in the sector, maintaining that the time has come to take the bull by the horn.
"With the support of our funding and implementation partners, this career fair is only the first we are taking towards establishing a skills-marching collaboration platform that will end up creating career pathways  and quality opportunities for the skilled workforce  in the rapidly growing power sector", he said.
Speaking during unveiling of the EVs and its opportunities in rural and  peri-urban communities held in Lagos, Acting Director, Renewable and Rural Power Access Department, Federal Ministry of Power, Abubakar Dapshima said the relevance of EV pilot project at the Gbamu-Gbamu solar mini-grid community cannot be overemphasized.
"The objective of the project is to showcase the opportunities and impact electric mobility synergized with solar mini grid projects can bring to communities. The project has thus far revealed great benefits that cut across economic and environmental aspects, to both the community dwellers, and the mini-grid developers", he said.
"The EU's support within the framework of NESP aims to create an open market for more investments in the renewable energy market in Nigeria in order to advance access to reliable and affordable electricity in Nigeria especially in the disadvantaged areas of the country.
"The EU is also keen on promoting initiatives aimed at boosting energy demand in the solar mini-grid space, including the use of electric vehicles", Ms Inga said.
Director General, National Automotive Design and Development Council, NADDC, Mr Jelani Aliyu also noted that the agency's commitment to promoting investment in the automotive sector, recognizing EVs as the new and best transportation system of the future was second to none. He said that his agency has already enabled and promoted the assembly of the first Electric Vehicle in Nigeria – the Hyundai Kona EV, while working on strategies to "scale and mainstream EVs across Nigeria", stressing that the economic benefits to Nigeria cannot be over-stressed.
"It is therefore an excellent development that electric motorbikes are already being adopted and tested in rural mini-grid communities, revealing huge potential for the role of electric mobility across Nigeria", Aliyu said.