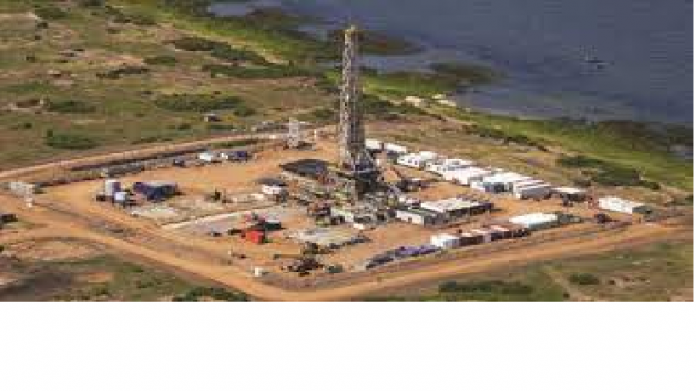 The Secretary-General of the African Petroleum Producers' Organization (APPO), Dr Omar Farouk Ibrahim has restated the urgent need for Africa as a continent to draw a balance between pursuit for sustainability with its huge energy needs on its own terms to address the significant development challenges staring her at the face at the moment or lose out in the entire global economic cum political affairs because she wanted to be seen as the "most responsible" continent champions of energy transition and climate have ever known.
While maintaining that African countries have a duty to meet their Paris Climate Agreement commitments, and move the region towards renewable energy, said Africa should also do this on its own terms thereby charting a transition course that prioritizes uplifting the living conditions of its hundreds of millions of people in the rural areas currently living in abject energy poverty, with no access to electricity and cooking gas. Dr Ibrahim was speaking in the build-up to Africa Oil Week, AOW, one of Africa's annual oil and gas feasts taking place in Cape Town South Africa from October 3th until 7th.He was expected to set the ball rolling at the premium event where he is also expected to reiterate how critical it is for Africa to advocate for its right to use its own natural resources for the foreseeable future.
"There is a growing consensus across the continent that we cannot make much progress in our quest to eradicate or effectively alleviate poverty without access to affordable and reliable energy source. And renewable energy, at least for the foreseeable future, is neither affordable nor reliable. Until renewable energies become affordable and reliable, it is safer for Africa to rely on fossil fuels to change the living conditions of its people just like today's developed countries did for over one hundred and fifty years until they weaned their countries from energy dependent economic activities," Dr Ibrahim said.
"Gone are the years when Africa's priorities are determined outside the African continent', he said.'
Africa's energy resources, says Dr Farouk, have remained untapped – both in terms of renewables and fossil fuels, stressing therefore that it was the continent's right to unlock these vast reserves for the benefit of its people, as well as for the world at large. Adding that as an emerging region, Africa does not have the luxury of leaving its energy assets "stranded" – particularly when around half a billion of its people still live below the poverty line of $1.90 per person per day. Insisting that since mid-century was the deadline developed countries have set themselves to achieving carbon neutrality, Africa should also build its own financial base in pursuit of the global agenda using what it has.
Afterall, "Africa is only responsible for around 3.8% of global greenhouse-gas emissions" says Dr Ibrahim. "We are moving towards renewables, but it would be something of an injustice for Africa to be compelled to abandon our natural resources because the developed world has spent more than a century polluting the planet."
He said African producers should be allowed to responsibly develop their energy assets for economic development and job creation in their own economies.
"The conversation needn't be polarized", says Dr Ibrahim. "We agree that every nation must determine its own optimal energy mix in the run-up to 2050. Africa's producers are not ignorant of global climate pressures, but we all believe that the upstream can be developed for the good of Africa without compromising the environment. The technology exists. And even if it does not exist, all that is required is the commitment to develop it. But those with the technology have no interest to make fossil fuels environmentally friendly."
Dr Ibrahim said APPO which was established in 1987, was working to create a policy environment that supports producers by attracting responsible upstream investment. "It should be a win-win solution" he said.
"We are all working towards carbon neutrality, but until then, we need an affordable and reliable energy supply. Renewables are not yet supplying the full energy demands of any nation on earth – hydrocarbons will need to meet those needs", he said.
"Who will meet those needs for the African people?" Why should it not be any of the APPO Member Countries?  Why should we call a halt to promising offshore exploration off Namibia, Mozambique (or any parts of Africa when hydrocarbons are still required to drive Africa's development" queried while emphasizing that Africa was a region of enormous opportunities, which must be exploited for the good of Africans and for the world at large.
"We are really excited about Africa's energy future," he said. "We stand united as an industry, ready to embrace the opportunities that it brings."