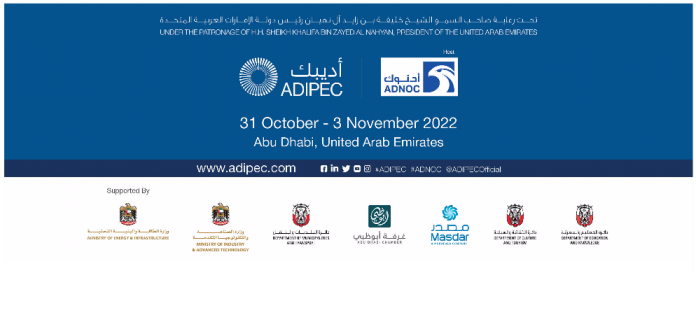 Mele Koyo Kyari, Group Chief Executive Officer, CEO, Nigeria National Petroleum Corporation, NNPC Limited was quoted to have, in his characteristic urbanity, commented of ADIPEC 2021: "ADIPEC 2021" he said, "has brought to the table all key players to realize that we all need to work together to make sure we are achieving net-zero by 2050."
Baker Hughes Chairman and CEO, Lorenzo Simonelli was also quoted to have said as follows: "It's refreshing to be back at ADIPEC 2021 in Abu Dhabi and reconnect with the industry."
Claudio Descalzi, CEO Eni, in the same vein, had this to say: "ADIPEC is one of the most important forums for the energy industry where government officials, national and international energy companies and contractors are engaging in discussing the challenges of the energy sector" and so on.
ADIPEC, rated as the world's most influential gathering of the century for energy industry professionals, usually hosted by the Abu Dhabi National Oil Company, ADNOC, will be assembling legends of the industry to deliberate on ways of accelerating the ongoing energy transition agenda. They are also to simplify methodologies aimed at unlocking the real value of a decarbonised future, showcase ground-breaking technologies, explore actionable strategies and solutions to the challenges and opportunities created by complex global energy market dynamics.
Taking place from 31 October to 3 November, ADIPEC 2022 will be the leading venue for the energy industry to debate, deliberate and address key issues on the trilemma of security of supply, affordability, and sustainability.
Strategically taking place ahead of COP27, ADIPEC 2022 will be the convening platform for policy makers, energy CEOs and industry professionals to address the critical factors influencing the energy ecosystem's transformation and its role as a key enabler of the global economy.
The gathering will also provide both strategic and technical insights with over 1,200 global policy makers, energy industry eggheads, professionals across the length and breadth of the industry worldwide, geared towards discussing and understanding key trends shaping the future of energy; breaking down all challenges and perhaps opportunities around energy transition. Other areas for deliberation include, analyzing the role of geopolitical factors, laying bare new finance and partnership frameworks, as well as the latest technical developments.
In his welcome address, the Technical Programme Chairman and Senior VP, Development Function, ADNOC Mohamed Marzouqi, expressed delight at the brilliance and swiftness that followed abstracts submission by various authors who he said submitted abstracts that were not less than 4, 148 for the great intellectual feast under ADIPEC 2022 Technical Session.  "It was record-breaking and testifies to the unparalleled position of ADIPEC as a globally recognized gathering for oil, gas and energy engineers worldwide, reaching new heights in the quest to unlock greater value through technical expertise.
"Providing unprecedented access to the latest industry knowledge, the ADIPEC Technical Conference will facilitate 135 sessions across four days to exchange valuable expertise and explore practical solutions to the complex challenges of a transitioning energy sector.
"Featuring innovative approaches coupled with technical knowledge from industry experts.
"The technical presentations and valuable discussions during these sessions will lay the foundation for developing new strategies and sustainable practices to ultimately work towards a common goal of meeting the global energy demands", he said.