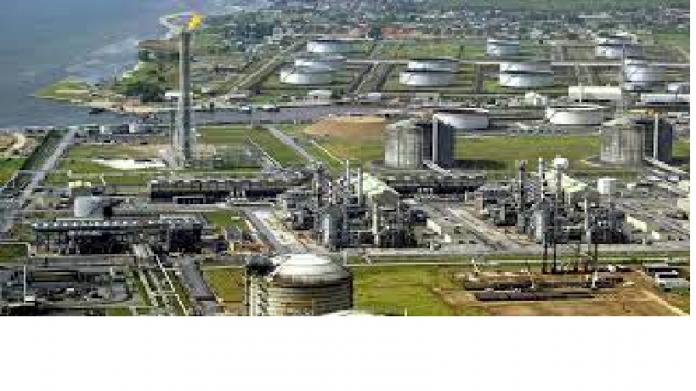 When the European Union and the German Federal Ministry for Economic Cooperation and Development, BMZ, alongside the Deutsche Ceseilschaft fur Internationale Zusammenarbeit, GIZ GmbH made the offer to help financially toward strengthening and realizing Nigeria's renewable and energy transition objectives, not many Nigerians would have known the motive behind the subterranean move – a potential gas trade deal rather than a mere philanthropic gesture was in the offing.
ENERGIZE, referred to as a career fair for the clean energy sector, with the objective of churning out skilled manpower from among the youths who would be deployed to further the course of the energy transition agenda in Nigeria, and initiated through the Renewable Energy and Energy Efficiency Associations, REEEA, and the Nigerian Energy Support Programme, NESP, signaled the first step of this ambitious gas trade deal between both countries now in the public domain. The Union has already voted in millions of euros for the project that would also facilitate the use of EVs and motorbikes for the purpose of carbon emission reduction. All the stakeholders saw it as a welcome development.
"For me, it is a very healthy development. Nigeria's gas trade space needs to be broadened, it's been concentrated around the Asian markets for a long time, and it's not so good for the country, if you ask me. Europe is an added advantage and likely to be a better deal, in terms of market expansion, and in terms of reward; it's going to be a win-win situation. With China for instance, I don't know whether I would have called it the carrot and stick affair or so, but what I know is that some other trade channels are critical at this time of severe energy crisis worldwide, for competitiveness and for economic and financial gains. I do not mean to infer that it would be bird of roses, for the global oil and gas market does not tolerate indolence, and has no space for sentiments. What I will not argue at the moment is the fact that Nigeria is in a dire financial need, a situation which is likely to affect its power of proper and better negotiation, for a beggar, like they would say, has no choice, this is all I can say", says Engineer Enayomo, Chairman and CEO SykesEnergy, a tank farm design and construction firm in Nigeria.
And with the aim of encouraging the active participation of the Nigerian-African woman in the ongoing discussion on renewable and energy transition, the Federal Foreign Office, through the German-Nigerian Hydrocarbon Office, with the Deutsche Gesellschaft für Internationale Zusammenarbeit (GIZ) also initiated, and are funding as well, another landmark programme for women, christened "Africa Women for Energy Transition", an initiative toward helping the Nigerian and African woman see the huge opportunities provided by the ongoing global energy transition programmes, key into it and gain from it.
Speaking about REPowerEU, which is one of the European Union, EU strategies to eliminate dependence on Russian gas, during one of the African Women for Energy Transition inaugural meetings in Lagos, Osobase, Head of Commercials, Tenaris Nigeria said the situation presented a veritable opportunity for Nigeria and indeed Africa, adding that the continent must buy the ideas of Europe through identifying a clear value chain where players and operators find a level playing ground.
For the EU, it was not just a premeditated move, it was also timely, Oilprice had just reported their energy crisis as exceedingly unexplainable, in its April 5 2022 online report which Energy Window International Correspondent had equally captured as follows: "Germany is preparing for gas rationing. France's power grid operator is asking consumers to use less electricity. In the UK, protests are breaking out over the electricity price hike that plunged millions of households into what one local think tank called fuel stress. Europe has a serious energy problem."
Neither did Peter and Dan, both at Wood Mackenzie's power and renewable energy desk allay any fears of some better days ahead as they maintained that "high gas prices are the big factor, though far from the only one. Gas-fired generators provide Europe's marginal power supply: power prices move up and down with gas prices. Gas pipeline imports from Russia are 55% down year-on-year and that's sent gas and power prices through the roof.
"But there are numerous other challenges in the power sector that are also pushing prices up: high coal and carbon prices, low hydro availability, low river levels in Germany putting coal deliveries at risk and reduced availability across the ageing French nuclear fleet. Europe's current heat wave has boosted electricity demand for cooling, limited the availability of cooling water for thermal plants and cut the efficiency of system infrastructure" they averred.
The aftermath of the Russian-Ukrainian war was not only colossal, it was also a warning signal across the global energy community of the potential danger of total reliance by a country on another for its energy needs. It has also signaled the urgent need for a rethink, among countries, on energy conservation. "I hope that countries would now begin to put stringent measures to address all forms of energy wastages, in all its ramifications; the war and its results should serve as an eye opener", says a UK based energy consultant.
As part of the conservative measure, the European Union officials were reported to have already initiated discussion aimed at revising its original plans for cutting natural gas use by 15% by next spring after several EU member states expressed concerns about the target for reduction, a draft document was reported to have shown.
The European Commission had recently unveiled measures for gas conservation in the face of risks of further reduction or a shutoff of Russian gas deliveries, asking member states to reduce gas consumption by 15% until the spring.
According to report, the Commission proposed a new legislative tool and a European Gas Demand Reduction Plan, setting a target for all member states to reduce gas consumption by 15% between August 1, 2022, and March 31, 2023, a new regulation which allows the Commission the possibility to declare, after consulting Member States, a 'Union Alert' on the security of supply, imposing a mandatory gas demand reduction on all Member States. However, countries like Spain, Portugal, Greece and France were said to have shown disapproval with the plan, as several other governments have asked for more flexibility in gas cuts, taking into account each member State's specific needs and ability to contribute to the consumption cuts, positions which could also jettisoned as the gas cut could be made mandatory if three EU member states request it, under the Commission's current plan, says the report.
"National specificities must be taken into account while setting up mandatory reduction targets" and "increasing flexibility in designing reduction measures," the draft document quotes EU member States as maintaining.
Nigeria holds 187 tcf of proven gas reserves as of 2017, ranking 9th in the world and accounting for about 3% of the world's total natural gas reserves of 6,923 tcf, with proven reserves equivalent 306.3 times its annual consumption.
However, while still struggling to effectively utilize the current 206 trillion standard cubic feet tcf of natural gas reserves, standing at about 206 trillion standard cubic feet, authorities says gas reserves will increase to 230 trillion cubic feet by 2030, with the former DPR assuring to assist the government achieve this ambition.
The Minister of State for Petroleum, Timipre Sylva, in another twist said government under Mohammadu Buhari was already working to grow the country's gas reserve from the 206 trillion cubic feet of gas to 600 TCF. He was reported to have given the assurance at the 23rd World Petroleum Congress in Houston, Texas, U.S.
Lilian Ekene Fidelis
EWI 26/07/2022