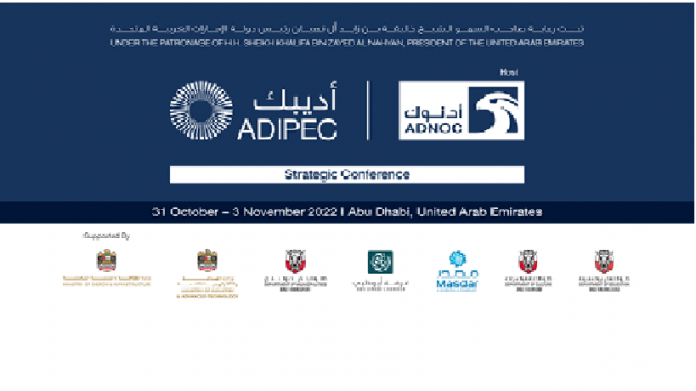 Geopolitical shifts and uncertainties pervade the air
Concerns over energy security cum market stability
Rising inflation and supply chain challenges
Innovations, commitments as sine qua non to achieving net-zero emissions
Rising investor pressure for returns
Managing rising oil industry disequilibrium
Balancing poverty alleviation/economic growth concerns with climate change objectives, and
Managing short term realities
Call it a cacophony, or see it as bi-polar, and or multi-polar ideological contradictions, however, one thing is certain – the world is undergoing the most critical period in its economic, social and political history, triggered by uncertainties within the global energy space which has not excluded oil and gas as critical sources of socioeconomic and infrastructure development.
Dr Umar Farouk Ibrahim, the Secretary of the African Petroleum Producers Organization, APPO has always argued that Africa needs to explore for oil to be able to pull sufficient financial resource to address its numerous challenges which include poverty, lack of access to electricity, as well as other socioeconomic and infrastructure concerns. These he also said were necessary to pursue global action on emissions reduction through energy transition objectives across the globe where Africa is a key stakeholder.
"For Africa as a continent must choose between energy for sustainability with its huge energy needs on its own terms to address the significant development challenges staring her at the face at the moment, or lose out in the entire global economic cum political affairs because she wanted to be seen as one of the "most responsible" continents championing energy transition and climate change ever known.
"While African countries have a duty to meet their Paris Climate Agreement commitments, and move the region towards renewable energy, Africa should also do this on its own terms thereby charting a transition course that prioritizes uplifting the living conditions of its hundreds of millions of people in the rural areas currently living in abject energy poverty, with no access to electricity and cooking gas.
"There is a growing consensus across the continent that we cannot make much progress in our quest to eradicate or effectively alleviate poverty without access to affordable and reliable energy source. And renewable energy, at least for the foreseeable future, is neither affordable nor reliable. Until renewable energies become affordable and reliable, it is safer for Africa to rely on fossil fuels to change the living conditions of its people just like today's developed countries did for over one hundred and fifty years until they weaned their countries from energy dependent economic activities," Dr Ibrahim said.
ADIPEC 2022 will seek to address all these and many more, which will not exclude the geopolitics of the present time, which also involves understanding the energy industry challenges and the way it is navigating through the inevitable change. This is with more conversations around the rising inflation and supply chain pressures, slow economic recovery, growing concern regarding energy security and market stability, governments' restlessness in seeking alternative supplies, and managing short term realities – all of which are on a global scale, but providing ample opportunities in the midst of the challenges.
Strategic panel discourse to focus more on the new business and energy portfolio model – managing geopolitical uncertainty and the strategic transition, and at a time when fossil fuels are required to meet growing demand and market stability. What innovations are necessary to future proof operations, meeting rising investor pressure for returns, and of course, the growing expectation from the society to reach commitments to a net-zero world. Why international oil companies are busy shifting strategies – all these and many more have been built into the first strategic panel session.
"Beyond the Energy Shock: The New Map of Energy, Climate, and the Clash of Nations" will further paint the right pictures, as well as seek solutions to the global market upheaval at the moment, brought about by the "fractured" oil and natural gas markets, what relationship best defines the industry, as well as understanding the "mental maps" of how the world thinks about the future – the initial amnesia about energy security which also triggered "a painful reassessment of investment priorities and the dynamics of the energy transition.
Next is about how to draw a balance between poverty alleviation and economic growth on one side, and climate objectives on the other. A new alarm meanwhile had been reported, arising from global concerns about the inadequacy of copper and other minerals that constitute the new supply chains for meeting net-zero emissions target, all these matters have been assigned to industry professionals for proper attention.
ADIPEC 2022 has already confirmed the participation of policy makers across government circles, energy leaders and industry eggheads for an unparalleled opportunity to share insights on the latest trends affecting the global energy ecosystem including geopolitical shifts, the evolving global economy, energy supply and next generation energy solutions.
With the return of the Conference of Parties, COP to the Middle East by way of COP27 and COP28, ADIPEC is positioned to advance the industry's ambitions in relation to climate change, the energy transition and net-zero energy systems along with the business and operating model changes required to support them. Recognizing accompanying talent agendas, innovation ambitions and a commitment to authentic leadership are equally critical in ensuring success as the energy market pivots more quickly than ever before.
Again, the energy markets are undergoing significant challenges accompanied by geopolitical shifts affecting economic growth and energy security, redefining the energy world as we know it. Amidst the global turmoil, we have seen an elevated focus on climate change, sustainability, and the reassessment of investment priorities in global energy markets. In particular, COP26 has highlighted the progress and actions needed to meet climate change ambitions and to define the industry's future. Leaders, organizations and businesses are now expected to have clearly articulated strategies and commitments on sustainability, climate change and decarburization. New technologies, strategic investments, low-carbon solutions, and government policies are setting the pace for change, creating a new energy ecosystem designed to facilitate differentiated, impactful results. This is all that ADIPEC 2022 is about, with nothing less expected.