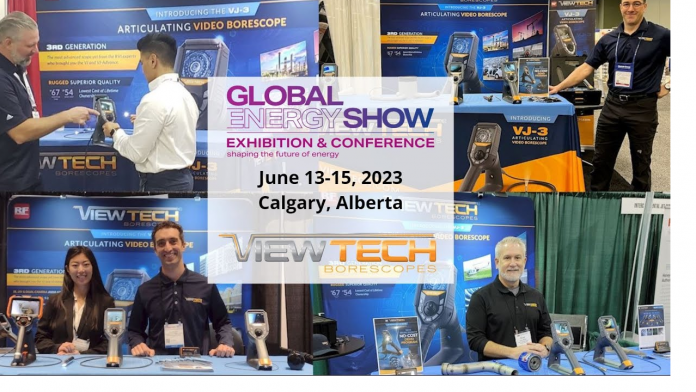 GES to draw the global attention to its reality or otherwise
Over 30,000 visitors, more than 100 countries
What has Canada to say about its net zero emission strategies?
GFANZ: For one or for all?
In September 2021, Antonio Guterres, the UN Secretary General, while engaging the UN Assembly during an energy dialogue, seen as the first such dialogue in over forty years, had urged countries to take urgent measures toward the rapid phase out of emission and highly combustible power generation sources like coal especially among the OECD countries by 2030, and in the rest of the world by 2040. He also noted that efforts must be made to ensure that "…no one is left behind in the race to a net zero future…" and that "…the global energy transition must be just, inclusive, and equitable…", while recognizing that "…no two national energy transition pathways will be identical…"
Whichever pathway – for there's no pathway to net zero that could be said to be easy in any way, but "tough, expensive and complex" –  and "requiring a collective global effort and engagement" – towards achieving the ultimate goal. The question however is, how truly realistic is the global call for action, against the backdrop of what analysts have called, "lip service" and "unrealistic" approach by governments who, most oftentimes say one thing and act another, even over key policy issues?
Many countries have not only been weighing the conditions for achieving net-zero emission by 2050 or any time sooner or later, they have also raised concerns – the "developed" and "developing countries alike – for there's none among these countries where there are no news reports of severe economic development pressures and poverty alleviation or eradication challenges.
In Africa which the world sees as the cynosure of hydrocarbons, the story is much more pathetic. With so much oil and gas revenue, and foreign aids, governments within the region still struggle to sustain their country's annual budget, (where of course allocations, as little as they deem fit were set aside for major projects, while the larger chunk of the monies went into personal banks' accounts, foreign hospital bills, properties' acquisition, self and family-maintenance purposes, with lots of other ridiculous patronages and gratifications. Nigeria is one such example, where the culture of easy acquisition and get-rich-quick syndrome holds sway, a great tragedy which has only left the country at the mercy of Asia and other world's leading creditor and predator nations. During the recent COPs meetings – first at Glasgow Scotland and more recently in Egypt, Mohammadu Buhari was reported as saying that his government was committed to ensuring Nigeria achieved net Zero emission by 2050. And he read out his script with so much optimism, apparently raising the salient and fundamental question of scientific and empirical reality. Meanwhile analysts have repeatedly argued that the Commander of the Nigerian Armed Forces, and the most travelled of all the Nigerian presidents, and at times referred to as "Airspace General", had never been in touch with the current, all-round realities, both within and outside. This may not be exclusive with the octogenarian political kingpin alone.
At the moment, all fingers point at Covid-19 and the Russian-Ukraine conflict for all the global economic setbacks, high inflation rates, energy transition dichotomy which seems to have contributed to the worsening energy crisis globally. It is not to exonerate the two epochal phenomenon from taking their own shares of the blame. For the sake of realignment and continuity, many believe that a reassessment of the global energy policy, especially as it concerns the West who have been accused of masquerading as protagonists of energy transition and climate change par-excellence was of immense significance.
While urging Canada and the United States to soft-pedal on what an analyst had described as "climate orthodoxy" said both countries could rather unleash their extensive oil and gas resources in order to help staunch inflation, bolster growth at home, and possibly seek to displace Russia as it continues to use gas as a weapon of war against Europe and the wider markets. Adding that "the wrong climate policy at the wrong time" gave Russian President Vladimir Putin so much financial muscle (in the form of higher oil and natural gas prices) which enabled his brutal assault at the world at large. Maintaining that oil and gas are vital for mutual security, thus energy advantages should not be sacrificed on the altar of illusory and climate change prophesies. Noting that Canada has not made any moves to strengthen energy security, but has instead pressed ahead on climate change, "increasing the carbon tax and announcing a $9.1 billion plan to reduce carbon emissions by at least 40 percent below 2005 levels by 2030, a goal it expects to achieve through wind, solar, and biomass.
However, Canada's top ten oil and gas producers' latest environmental, social and governance (ESG) reporting, local news agency reported showed one example of actions underway to reduce emissions while exploring for oil. The companies include Peyto (Natural Gas) Exploration & Development, MEG Energy, Whitecap Resources, Crescent Point Energy, ARC Resources, Imperial, Tourmaline, Suncor Energy, Cenovus Energy, and the Canadian Natural Resources, and each reported to be producing certain reasonable percentage barrels of oil equivalent daily, all of which had been ranked by 2021 production measured in barrels of oil equivalent per day (boe/d) – Daily Oil Bulletin's 2022 Top Operator's Report.
There's so much tension at the moment across the globe – the geopolitical energy markets, diverse energy policies, the energy upheavals in Europe, energy poverty, spiral inflation, hybrid corruption, and economic starvation across Africa, these and many more form a cog at the wheels of new energy-related trading relationships. With new project infrastructure policies and approvals which are key pillars to addressing energy security while ensuring commitments to decarbonizaation and meeting climate targets, the future perhaps is clear even as an assembly of industry makers intend to deal with this at Calgary in Canada from June 13 until 15 2023. It is the North America's one and only integrated energy event which provides opportunity for further understanding about energy sustainability strategies, "how oil and gas are still vital to a functioning economy, and uncovering how hydrocarbon has the potential to power our everyday lives." The June engagement also intends to investigate new avenues for renewable energy, how "cleantech" investments and innovations are at the forefront of decarbonization, and perhaps, how GFANZ whose central mission is to mobilize the financial sector to accelerate the transition to a net zero economy while supporting oil exploration companies with net zero emission compliant plans would achieve its mission without any bias.
What's more. As part of an effort to deliver a far-reaching industry content, GES Technical Committees articulated a number of technical session categories for further evaluation of key strategic and technical industry issues.
Project and Theatre as it is called, is a brown new technical innovation which will offer detailed presentation of more than 100 new and prominent Canadian energy projects – CCUS, hydrogen, solar, wind, oil and gas as well as Nuclear.
New Gen Theatre is a portal for energy jobs of the future, providing solutions and innovations to lift the climate target, while making energy around the world affordable and accessible.
Emission Reduction Theatre – To be led by Methane Emissions Leadership Alliance (MELA), is a popular and exciting segment to showcase the most complete source of data technologies and solution providers that monitor measure in order to reduce methane emissions.
Plug and Play Innovation Theatre is a partnership with all the leading innovation platforms, connecting startups, Corporations, Venture capital firms, universities and government agencies. It will also be showcasing the companies that are "driving change and making a difference in the future of our planet."
The 2023 Technical Conference is proudly supported by over 60 Technical Committees and Governing Body members, and presenting leading industry companies like Shell, Chevron, TotalEnergies, Baker Hughes among many other industry and policy kingpins worldwide.
Of a truth, the global energy industry has really been "disruptive" but currently in a "circle of reinvention and transition", says the GES Technical Committees, who were also of the opinion that a "new transformative technology to decarbonize the energy sector" was already a global accomplishment", providing the "landscape" for "new energy investment."
Offshore Editor
Energy Window International