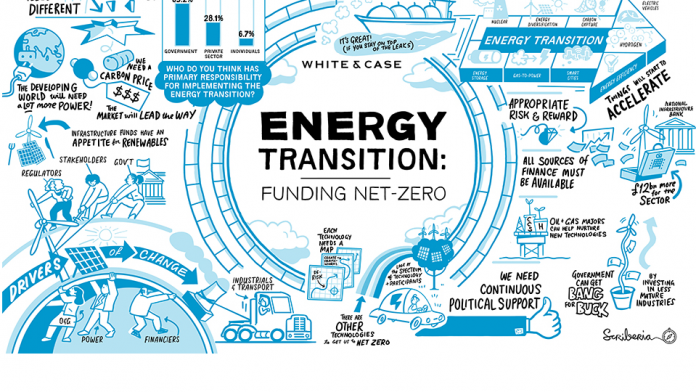 Spiraling energy costs and the impact of Russia's war with Ukraine have had a damaging impact on the global economy, but this may also likely to open up fresh opportunities to unleash the changes required to transform the way we power the planet – says Wood Mackenzie in its new report – "The Silver Linings Playbook."
However, the change is not expected to come on a platter of gold, for Wood's analysts recently carried out a wide range of energy and natural resources opinion sampling, which also highlighted five key developments that are imperative for a solid foundation toward delivering a more reliable, affordable and sustainable energy, thereby putting the ugly incidents, both avoidable and unavoidable, of the last two years into the lumber room of history.
According to Woods, one such important key is the need for policy makers to eschew bias or sentiments and initiate the right policies that could help in stabilizing the energy sector, having finally acknowledged that a diverse range of low-carbon technologies beyond variable renewables is required to achieve deep decarbonisation while maintaining a secure energy supply.
"We estimate that the low-carbon hydrogen and CCUS project pipeline has grown around 25% over the past year.
"About 30 projects have taken final investment decisions and another 170 are aiming to by the end of 2023", says Prakash Sharma, Vice President, Multi-Commodity Research. Adding that on the demand side, 30 hydrogen offtake agreements have been signed this year, as buyers seek first-mover advantage.
The disruption to Russian pipeline flows has left a massive supply gap in the European gas markets. With the current export of about 25 billion cubic meters (bcm) of gas to EU by Russia, down from 140 billion cubic meters, Europe must braze up and continue to look elsewhere for new and major suppliers, to fill the huge shortfall, a clarion call the US is reported to have already pushed with vigour through its LNG production and storage channels. One basic attraction of the US LNG the analysts said is its abundance of low-cost gas reserves, and the relatively short time to bring new volumes to market.
"We now expect two-thirds of all US LNG cargoes to land in Europe this year," said Kristy Kramer, Vice President, Gas & LNG Research.  "Regasification capacity is currently the major impediment to even more US LNG exports to Europe."
Underlining the need for refining new capacity to burst margin, the report pointed out the central role refining has played in the ongoing energy crisis, with optimism that over the next year or so, the sector should retreat into its usual backstage role.
"Stress on the refining system is set to ease in 2023 as major new refinery projects in the Middle East, Africa and Asia become fully operational," says Alan Gelder Vice President, Refining, Chemicals & Oil Markets.
"China's decision to relax restrictions on the export of refined products will also help, as government's policy shifts to support near-term economic activity." Adding that over the next 12 to 18 months, as the new capacity becomes operational, refining margins are expected to return to historical norms, as it is also believed that investors would be prepared to adopt a more realistic attitude to investing in fossil fuels
Maintaining that the current energy crisis has prompted investors to rethink finance for fossil fuels as more measured approach that reflects the real-world constraints on financial institutions and corporates in making long-term financing and capital allocation decisions continue to emerge.
"The shift in approach reflects both the complexity and the necessity of securing an orderly energy transition," says Kavita Jadhav Research Director, Corporate Research.  "The past year has made abundantly clear that energy supply and demand need to move in sync for economic stability and minimal price volatility."
"Crucially, immediate divestment from fossil-fuel positions would serve only to move financial-sector portfolio emissions elsewhere rather than achieve any significant real emission reductions.
"With this reset the financial sector can drive tangible emissions reductions and set the fossil fuel sector on a pathway that is Paris-aligned."
About Europe's power-market reset, decarbonized electricity is already at the heart of the continent's energy transition. For the EU, the experience with Russia was much more than enough to pursue an entirely fresh and strategic policy realignment to address Russia's overbearing influence and business intimidation.
"The accelerated deployment of renewables (45% of energy by 2030, needing around 70% of power from renewables) will require substantially higher levels of investment in wind and solar," says Peter Osbaldstone, Research Director, Europe Power.  "The scaling up of the hydrogen industry and its need for renewable energy supplies will put even greater pressure on the industry to grow faster."