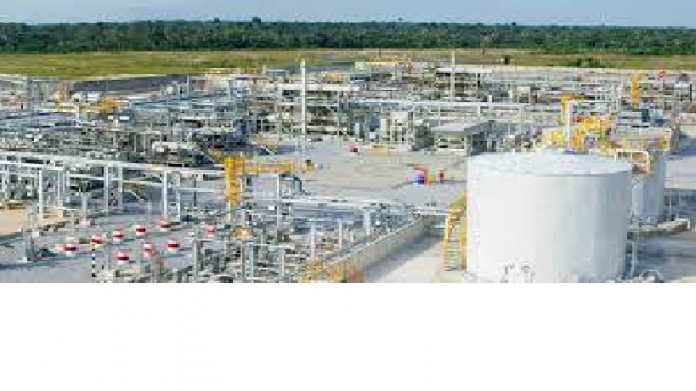 Savannah Energy PLC, the British independent energy company whose focus is to deliver projects within and around Africa says it has completed acquisition, as well as operatorship, (through Esso E&P Chad Inc), of ExxonMobil's entire upstream and midstream asset portfolio in Chad and Cameroon, following signing and documentation of all the necessary admission papers. Savannah had on the 13th of December 2021 announced signing the Share Purchase Agreement (SPA) with ExxonMobil which came into effect in January 2021.By this agreement, Savannah now owns a 40% interest in the Doba Oil Project, and 40% indirect interest in the Chad-Cameroon export transportation system.
The company in a press statement said the Doba Oil Project comprised interests in seven producing fields – Kome, Miandoum, Bolobo, Moundouli, Maikeri, Nya and Timbre – with a combined gross 2P Reserve base of 142.3 MMbbls as at 1 October 2022 and expected 2022 gross production of 28.0 Kbopd. It also said the Chad-Cameroon export transportation system, located offshore Cameroon, was a 1,081 km pipeline with Kome Kribi 1 floating storage and offloading facility, alongside other associated facilities, measuring about 30" in diameter and with a nameplate capacity of 250 Kbopd, also with an estimated pipeline throughput in 2022 of 124 Kbopd, from more than 15 fields.
Andrew Knott, CEO of Savannah Energy, said: "We are delighted to announce the completion of our US$407 million acquisition of ExxonMobil's upstream and midstream businesses in Chad and Cameroon. I would like to warmly welcome our new employees to the Savannah family and look forward to building our in-country businesses with them as we embrace the multiple growth opportunities available to us.
In Chad, our focus will immediately turn towards making the investments we believe the Doba Oil Project needs to significantly increase production volumes from current levels and the advancement of our up to US$500m/500 MW of renewable power projects. We expect our investments in these projects to provide significant increased tax revenues and electricity access for the people of Chad. In Cameroon, we hope to see the COTCo and TOTCo businesses grow further over the course of the coming years through additional third-party customer throughput volumes. We are also actively considering investments in other opportunities to pursue Projects that Matter in country.
Outside of Chad and Cameroon, we expect that, in the coming months, we will further augment our corporate growth profile through the announcement of additional hydrocarbon asset acquisitions and the initiation of new utility-scale renewable energy projects (in addition to our existing up to 750MW project pipeline).
Lastly, I would like to the opportunity to express my gratitude to all those who contributed to the successful completion of this transaction and, in particular, our host country stakeholders, my incredibly dedicated and passionate colleagues and the ExxonMobil deal and in-country teams. Thank you all."
The Company has also, in addition, issued 1,306,098,819 ordinary shares capital to consolidate its readmission into the London Stock Exchange plc. The 1,306,098,819 ordinary shares would raise the company's trading portfolio on AIM which is already billed for December 13 2022.
The Company added that stakeholders of the company could still use the 1,306,098,819 Ordinary Shares as the denominator to determine if they were required to notify their interest in, or a change in their interest in, as Savannah Energy does not hold any shares in treasury, in conformity with the FCA's Disclosure Guidance and Transparency Rules.
Certain key board appointments were also effected. It includes the confirmation of Sarah Clark as one of the Non-Executive Directors. The appointment was earlier billed to take effect upon completion of Savannah Energy-ExxonMobil business transaction. Also as one of the confirmed Non-Executive Directors of the Board was Dr Djamila Ferdjani whose appointment also took immediate effect. The company said the appointment of Sylvie Rucar which is anticipated to be effective early 2023 the company said, had been delayed due to "personal reasons."
The company had described Sarah Clark as an "elite athlete", having flown the British, European and Commonwealth championship flag in sport and judo events for 18 years, and currently the CEO of Edinburgh Judo, described as one of the UK's largest, most successful and fastest growing judo clubs catering for beginners to Olympic medalists. She   currently serves as a Non-Executive Director of JudoScotland, the governing body for judo in Scotland.
Dr Ferdjani is a medical doctor, entrepreneur and social activist. She founded the Pro-Santé Polyclinic in Niger, of which she was President and CEO. Djamila formerly served as a technical consultant to the Islamic Development Bank and as a Professor of Health Prevention and Promotion at the African Development University. She is also a founding Board member of Afrikajom (the leading Pan African human rights focused think tank) and also founder and President of MedCom NGO (a Niger focused medical and educational NGO).
Savannah again acquires Petronas assets for $1.25bn
Savannah also said it signed another Share Purchase Agreement ("SPA") with PETRONAS International Corporation Limited ("PETRONAS") to acquire the entire oil and gas business of the company in South Sudan (the "PETRONAS Assets") through the acquisition of Petronas Carigali Nile Limited ("PCNL") (the "Transaction"), for a total cash consideration of up to US$1.25 billion which is also subject to certain completion adjustments (the "Transaction Consideration").
While stating that the "transaction consideration" is expected to be financed through a combination of the enlarged Group's available cash resources and debt, the company said consolidation of transaction would however be based upon the satisfaction of certain conditions precedent, which would inter alia include approval by the Government of the Republic of South Sudan as well as Savannah's shareholders and contingent upon re-admission to trading on AIM take-off.
Savannah Energy, upon completion of transaction, would take over the operatorship of PCNL's interests in Block 3/7 with 40% working interest ("WI")), Block 1/2/4 (30% WI) and Block 5A (67.9% WI), all assets are located in South Sudan. The PETRONAS assets comprised interests in 64 producing fields, with first production in 1999, and reaching an average gross production of 153.2 kbopd in 2021. Other major partners include CNPC, Sinopec, ONGC and Nilepet, and the national oil company of South Sudan.
The company said transaction constituted a reverse takeover transaction according to the existing rules of engagement, and also subject to shareholder approval. The company says it will publish an AIM Admission Document in H1 2023, which will contain a notice of general meeting at which shareholder approval shall be sought, and, following which publication, the company would seek restoration to trading on AIM of its earlier suspended ordinary shares.